From harvest celebrations to Halloween festivitites there is much to do and see in Farmington. These 10 events are a sampling of the best October 2018 events. Learn more about area events by visiting the community calendar at FarmingtonNM.org/events.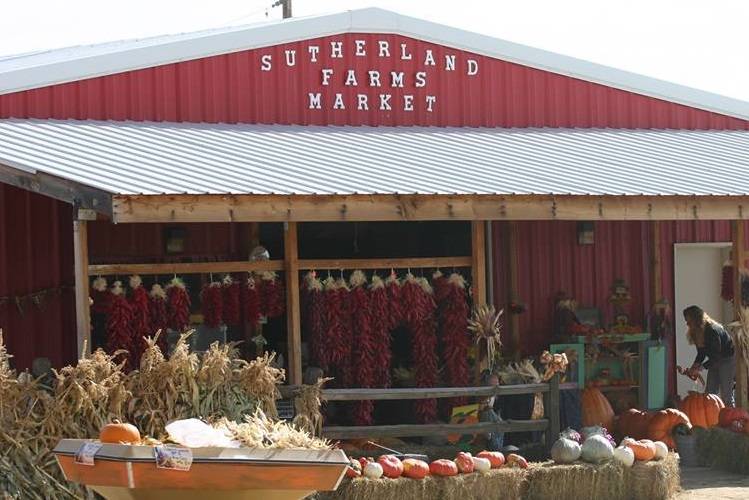 Farmington Grower's Market: A public market that brings the community together with locally grown food and hand-made crafts. The Saturday market runs from 8:00am - 12:00pm and the Tuesday market is open from 4:00 - 6:00pm.
Maker's Market: Explore the Maker's Market for locally made and grown treasures! Hosted from 4:30 - 8:30pm every Thursday evening in Orchard Park, in Historic Downtown Farmington.
Gateway to Imagination: This annual national juried art show is held at the Farmington Museum & Visitor Center. The show features a variety of artwork including paintings, watercolor, sculptures, photographs and mixed media. The exhibit will be on display October through Dec 1, 2018.
Historic Downtown Farmington Walking Tour: Join the Farmington Museum on Thursday, October 4 from 5:30 to 7:00pm for a free walking tour of Historic Downtown Farmington, exploring Farmington's fascinating early history. This is a wonderful opportunity to learn about local history, our founding families and pioneer community.
Chile in October: Get ready for a fun and tasty day, along the Animas River, as local chile and salsa experts compete to be the best in Farmington! Join in the fun at Berg Park Saturday, October 6 as a taster and vote for the best salsa and chile in town.
Road Apple Rally: On Saturday, October 6, mountain bikers from across the region meet in Farmington, New Mexico to compete in the annual Road Apple Rally! This course is a favorite of professional and new riders and is celebrating 37 years of racing.
Four Corners Storytelling Festival: Slow down the pace, kick back and listen to traditional tales told by some of the very best national and local storytellers. This festival features stories of all varieties….scary ghost stories, family stories, folklore and myths and will delight all ages October 12 through October 13, at Berg Park and The Totah Theater.
Museum EdVenture: The Farmington Museum leads guided tours and visits regional attractions to help you discover the cultural treasures of the Four Corners. On Saturday, October 13, the EdVentures tour will be Monument Valley. Preregistration is required.
San Juan County's Got Talent: Local talent will compete in the 5th annual San Juan County's Got Talent on October 20, from 6:30 - 8:30pm. This is a fundraiser for San Juan County Partnership programs and is held at the San Juan College Henderson Fine Arts Center.
Boo-Palooza: This family friendly Halloween party is in Historic Downtown Farmington from 4:00 to 6:00pm on Wednesday, October 31. Enjoy games, costume contests and, of course, trick or treating.
The FBA consists of local residents, organizations and businesses working together to energize how we live, work, play and stay Farmington. As a group, they have chosen to highlight events that go above and beyond to energize life journeys through exceptional performances and unique opportunities. Each month, the FBA meets for the Action Team Meeting and votes on the top upcoming events from the community calendar at www.FarmingtonNM.org. Event organizers interested in endorsement need only submit their event to the calendar.