Applebee's
4601 E. Main, Farmington, NM
505-599-0998
Buffalo Wild Wings
2700 E. Main, Farmington, NM
505-326-5515
Lunch, Dinner, Full Service Bar, Catering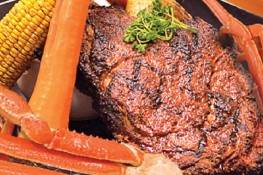 Cedar Bow Restaurant
Northern Edge Casino, 2752 Navajo Rt 36, Fruitland, NM
505-960-7000
Chili's
4915 E. Main, Farmington, NM
505-326-2700
Grill On The Hill
Pinon Hills Golf Course, 2101 Sunrise Parkway, Farmington, NM
505-326-6066
K.B. Dillon's
101 E. Broadway, Farmington, NM
505-325-0222
No Worries Sports Bar & Grill
Four Corners Regional Airport, 1300 W. Navajo, Farmington NM
505-436-2657
No Worries Sports Bar and Grill open Sunday - Thursday 11 am to 10 pm and Friday -Saturday 11 am to 1 am for indoor, carryout, and partial patio service. Call for menu options.
The Sportz Arena
SunRay Park, 39 Road 5568, Farmington, NM
505-566-1200
The facility is closed at this time.