Farmington, New Mexico is proud to be a place where outdoor lovers and active families thrive, and we believe that carries over into our sports facilities. From golf and baseball to swimming and wrestling, and everything in between, we have the perfect venue to host your next tournament or sporting event, plus some of the best hiking, biking and fishing you will find anywhere to enjoy between events. With close to three hundred sunny days a year, beautiful venues to compete in and our warm, southwestern hospitality, Farmington will deliver a Jolt-Worthy experience for athletes and fans alike.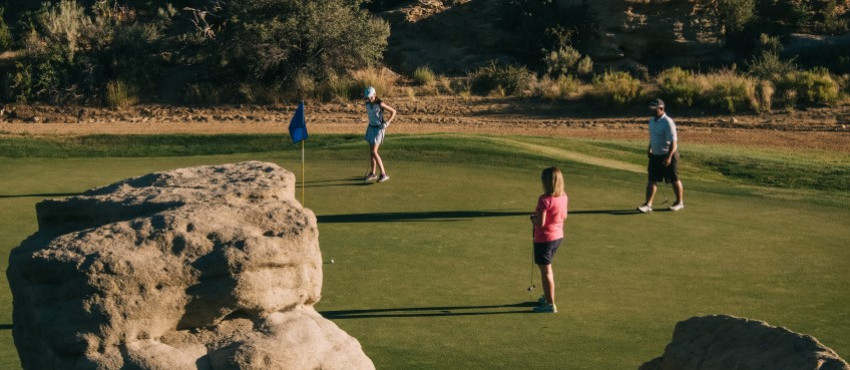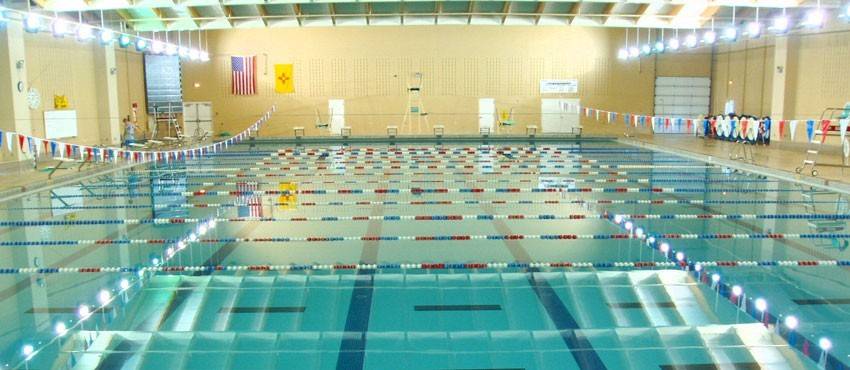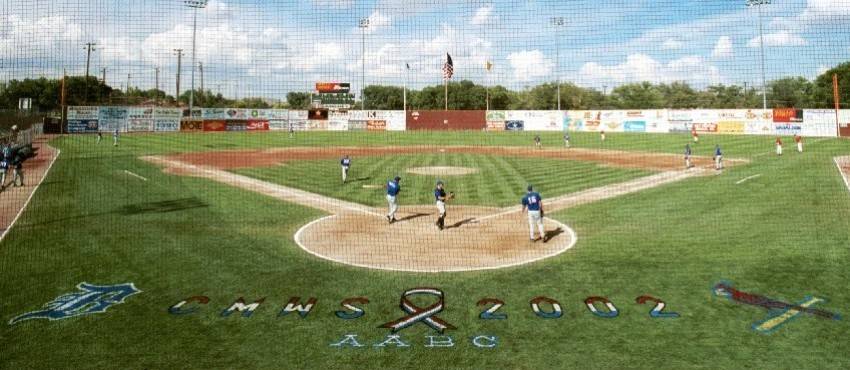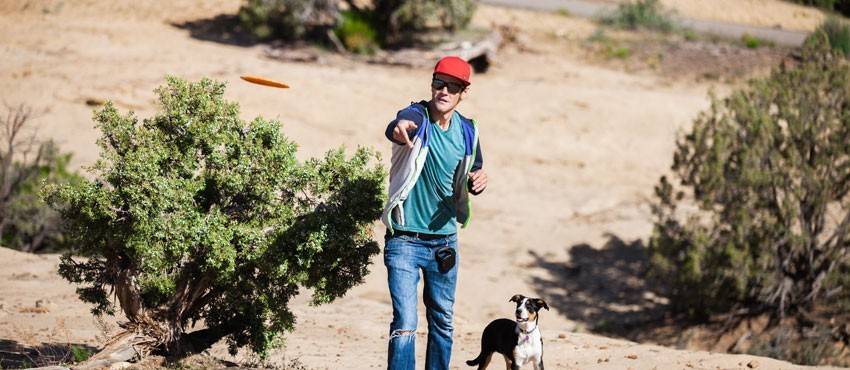 General information about the many sporting facilities available can be found below in our online sports guide, but please contact our office for additional details and to talk about the free planning services we offer. The Farmington Convention & Visitors Bureau is eager to assist you with the process of finding the perfect location for your tournament!
Sporting Events Held in Farmington
Farmington has played host to a variety of sporting events and tournaments.
Connie Mack World Series 1965-present
National High School Finals Rodeo 2002, 2003, 2008, 2009
USA Swimming's Western Zone Championship 2007
Road Apple Rally Mountain Bike Race 1981 - present
New Mexico Special Olympics
New Mexico Activities Association's Various High School State Tournaments
San Juan County Senior Olympics
NCAA Division II Regional Baseball Championship
XTERRA Triathlon
Kicker AMA Arenacross
Webe Racing Off-Road Dirt Bike Series
W.E. Rock, Rock Crawling Grand Nationals
Rocky Mountain National's Aztec Warrior Wrestling Championships
Aquatic Facilities
Farmington Aquatic Center
1151 N Sullivan
Conveniently located in the heart of Farmington, the Farmington Aquatic Center is a multi-use facility which includes a 50-meter Olympic size pool, as well as a leisure/playground pool. Water temperature within the two pools ranges between 80-82 degrees.
Amenities Include:
50-meter x 25-yard indoor pool
Depths – 4' to 14'
Diving Boards – two (2) one-meter boards, one (1) three-meter board
Colorado Timing System
Movable bulkhead
Lions Pool
405 N Wall St
Lions Pool provides adult indoor water programming year-around, including lessons, lap swimming, aquacise and other adult aquatic programming. The average water temperature is 89 degrees.
Amenities include:
Five (5) lane, 25-yard indoor pool
Bisti Bay Water Park
1701 N Dustin Ave
Visitors can expect to enjoy the lazy river, an in-pool playground, spray features, areas to play aquatic volleyball and basketball, two large slides, rentable party pavilions, and on-site food truck.
Amenities Include:
Three lap lanes (open during lap swim)
Baseball And Softball Fields
Ricketts Park
1362 Vine Ave
Ricketts Park is home to the AABC Connie Mack World Series. The field boasts real turf.
Amenities Include:
6,100 seat stadium seating and lighting
Three (3) press boxes including a radio broadcasting booth
Restrooms
Snack bars
Ticket booths
Bases – 90'
Pitching mound – 60'6"
Outfield fence lengths: RF 330', RCF 370', CF 400', LCF 370', LF 330'
Worley Field
561 E 30th St
Worley Field is adjacent to Civitan Park, one of Farmington's oldest, most beautiful parks. The lighted field comes with bleachers, concessions and restrooms.
Baseball 14U and up
Bases – 90'
Pitching mound - 60'6"
Farmington Sports Complex
2301 Pinon Hills Blvd
The Farmington Sports Complex includes a lighted baseball and softball complex. Each complex includes lighted bleachers, concessions and restrooms.
Field 1
Baseball for 14U and 16U divisions only
Bases – 90'
Pitching mound – 60'6"
Field 2
Baseball for 13U and 14U divisions only
Bases – 90' during school session, 80' during summer league
Pitching mound – 60'6" during school session, 54' during summer league
Field 3 & 4
Baseball 12U division only
Bases – 70'
Pitching Mound – 50'6"
Field 5, 6, 7, & 8
Softball for Girls Fastpitch 12U, 14U, 16U and Men's/Women's/Coed Slowpitch
Bases – 60' for fastpitch, 70' for slowpitch
Pitching mound – 40' or 43' for fastpitch, 50' for slowpitch
Justis Park Complex
1825 N Vine Ave
The Justice Park complex is geared towards youth baseball. This four-field complex offers two fields with lights and two without. The complex also offers bleachers, concessions and restrooms.
Clay & Weatherford Fields
Baseball 9U and 10U divisions only
Lights
Bases – 65'
Pitching mound – 46'
Phillips & Carpenter Fields
Baseball 5U division
Bases – 45'
Pitching mound – 40'
Fairgrounds Complex
1103 Fairgrounds Rd
The Fairground Complex offers two baseball fields and three softball fields with lights. The complex also includes bleachers, concessions, restrooms, two playgrounds and a walking path.
Roberto Clemente Fields 1 & 2
Baseball 7U and 8U divisions only
Bases – 60'
Pitching mounds – 40'
Softball Fields 1, 2, & 3
Softball fields for all ages
Bases – 60'
Pitching mounds – 35', 40', 43'
San Juan College Field Complex
4601 College Blvd, off of Education Drive and Piñon Hills Blvd
The San Juan College Field Complex includes a lighted ballfield and a multi-use field. The complex also offers small bleachers and restrooms are available when requested.
Ballfield
Tee Ball or Softball for Girls Fastpitch 12U, 14U, and High School
Bases – 60'
Pitching mound – 40' or 43'
Disc Golf Courses
Lions Wilderness Park Disc Golf Course
Access off Sandalwood Dr, east of College Blvd
The Lions Wilderness Disc Golf Course is a unique, challenging 27-hole course set amongst sandstone and pinon trees. The course is free and is open from dawn to dusk daily.
Front nine holes are great for all skill levels and offer starting positions for both beginning and advance players
Middle nine, holes 10 through 18, are some of the most challenging, offering pars for both beginning and advanced players
Back nine, holes 19 through 27, also offers beginning and advanced pars
San Juan College Disc Golf Course
4601 College Blvd
The 27-hole San Juan College Disc Golf Course begins behind the San Juan College Health and Human Performance Center, among the juniper and cedar trees. The complete course is approximately 1 ½ miles of walking into slight elevation before the return trip to your vehicle.
Quick shot front 9 baskets are geared towards the beginner player and are a great introduction to disc golf
Holes 10-27 are located on the north side of Sunrise Road and behind the grounds department building
The Prodigy Loop: 18 championship prodigy baskets are challenging, with pure lines and disc maneuverability. The loop offers a number of different layouts and pin positions that create versatility for players.
Golf Courses
Piñon Hills Golf Course
2101 Sunrise Pkwy
This is a multi-tee, municipal golf course that has received national recognition such as:
2021 Best Course in New Mexico to Play by Golfweek
2020 Top Municipal Courses in the United States by Golf.com
Shots over sandstone canyons and long arroyos will challenge golfers of all levels.
Course Rating/Slope & Total Yards:
Gold 74.3/139 7,198
Blue 72.3/132 6,746
White 69.8/126 6,204
Silver 67.8/122 5,560
Red 70.8/123 5,428
Civitan Golf Course
2200 N Dustin Ave
Civitan Golf Course is a par three course that is great for beginners. Footgolf has recently been integrated into the 9-hole course, making it perfect for family or group outings for both golfers and nongolfers.
San Juan Country Club
5775 Country Club Dr
Home of the San Juan Open, this exceptionally challenging 18-hole golf course is complete with driving range and practice greens. A variety of elevation changes, lakes and bunkers offer a course that is inspirational for golfers of all levels. Membership is required but reciprocity is offered.
Riverview Golf Course
#64 CR. 6520, Kirtland, NM
Riverview Golf Course hosts over thirty tournaments annually and offers many bargain rates. Players can test every aspect of their game on a course where one side requires a ground game or bump and roll approach to the greens, while the other side challenges golfers, with risk or reward through an aerial pursuit.
Mountain Biking Trails
Farmington is surrounded by numerous mountain bike trails to accommodate riders from beginner to expert. The Road Apple Rally is the oldest continuously run mountain bike race in the United States. Beginners complete an 18-mile loop and all others do a 30-mile loop.

Tennis Courts
Farmington Sports Complex
2301 Pinon Hills Blvd
Eight (8) lighted courts with pro shop, concessions and restrooms. One championship court also includes bleacher seating.
Cooper Street Tennis Courts
1551 Cooper St
Four (4) courts with a portable toilet onsite. Also adaptable for pickleball
Lions Park Tennis Courts
405 N Wall Ave
Four (4) courts with a portable toilet onsite
Mossman Gladden Park
2115 Camina Placer
Rodeo and Riding Facility
McGee Park
41 Road 5568
McGee Park, San Juan County's Fairgrounds, is one of the best rodeo and riding facilities in the western region of the United States. This facility sits on 186 acres and has a 49,500 sq. ft. Convention Center, a five-room Multi-Use Building, and two indoor arenas. The grounds also have 574 onsite RV spaces, with electricity and water and room for 2,000 dry RV spaces.
Riding Arena
28,160 sq. ft.
1,250 bleacher seating
Full rodeo capabilities
Return alley
PA system
Lights
Radiant heat
Evaporative cooler
Announcers stand
Restrooms
Memorial Coliseum
67,000 sq. ft. building/29,000 sq. ft. arena
5,137 bleacher seating
Full rodeo capabilities
Roping chute, holding and sorting pens
PA system
Lights
Radiant heat
Evaporative cooler
Announcers stand
Restrooms
Concession stand
Shower facilities
Multi-Use Field
Doc Jones Field
1800 Sullivan Road
Primarily used for youth football.
Soccer Fields
Farmington Soccer Complex
901 Fairgrounds Rd
3 full size, lighted fields
Bleacher seating
Restrooms
Snack bar
Adaptable field sizes
Fishing Tournaments
Lake Farmington
8120 E Main St
Regularly stocked by New Mexico Fish and Game, Lake Farmington is a popular fishing spot, year-round. The lake is open to the public from 6:00 am to 10:00 pm.
Species in the 250-acre lake include rainbow trout, largemouth bass, catfish, and pike.
ADA accessible pier and a seasonal boat launch for non-motorized watercraft. Watercraft must be inspected before launched into the lake.
Navajo Lake State Park
Navajo Lake State Park is 45 miles northeast of Farmington. With 150 miles of beautiful shoreline fed by three rivers (San Juan, Pine and Piedra), Navajo Lake is a great fishing site. Bass fishing can be done Spring through Fall. Fast Facts:
Land: 21,000 acres
Lake surface: 15,590 acres
Elevation: 6,100 feet
Precipitation: 8.52 inches
Fish: rainbow trout, brown trout, kokanee salmon, large/small mouth bass, northern pike, blue gill, crappie and channel catfish
The San Juan River below Navajo Dam is one of the country's premier trout fishing waters. A 3 1/2 mile section of the river has been designated "quality waters", with special angling regulations in effect.