Considering Farmington for a tournament or sporting event? From golf and baseball to swimming and wrestling, Farmington is a wonderful community to consider, and the Farmington Convention & Visitors Bureau is here to assist you with the process. Review the information we have available here online, and please contact us for additional details and to talk about the free planning services we offer. A member of our team will be happy to discuss your sporting event coming to Farmington! Contact the Farmington Convention & Visitors Bureau at 505-326-7602, 800-448-1240 or email info@farmingtonNM.org.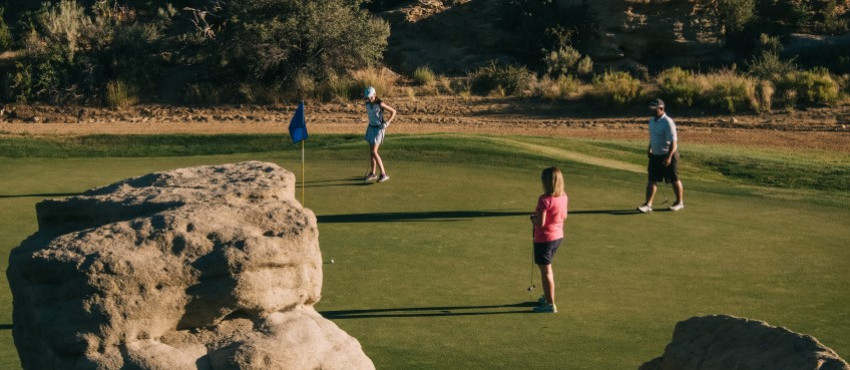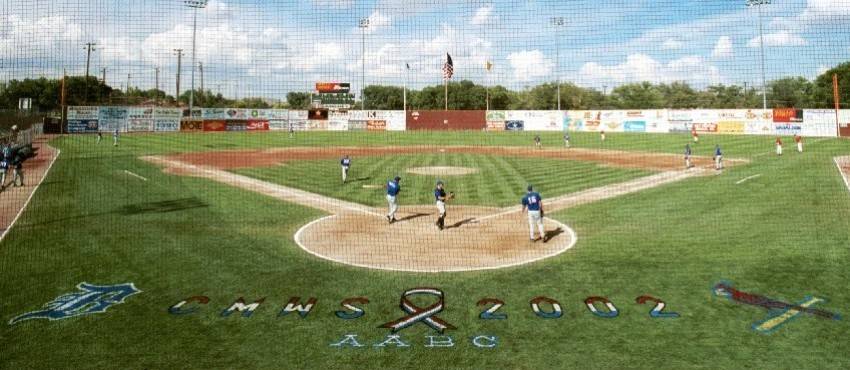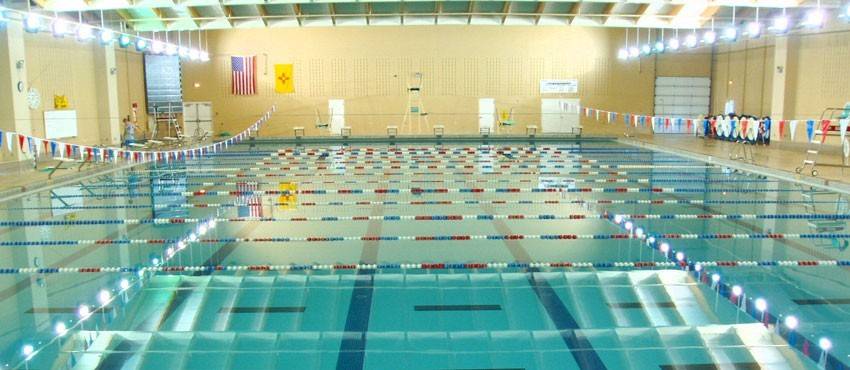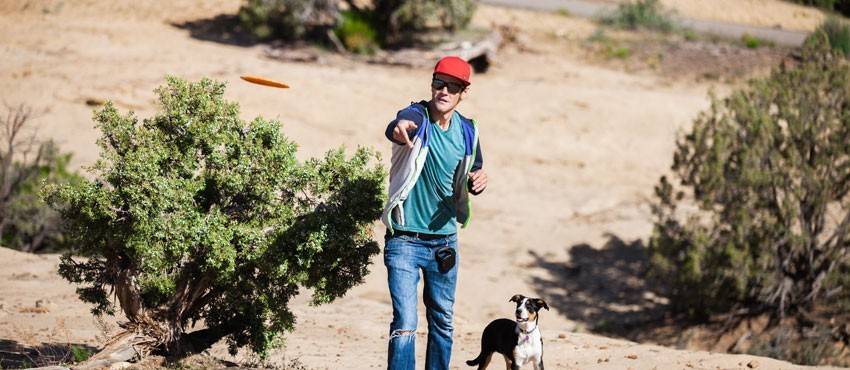 Farmington is located at the northwest corner of New Mexico, commonly referred to as the Four Corners. With a population close to 45,000, it is the largest city in the Four Corners area and serves as the retail hub for several hundred miles in any direction. Spectacular landscapes, diverse cultures and an abundance of recreational activities invites exploration.
Farmington is 180 miles northwest of Albuquerque. Travelers flying into the area have several options. Farmington does have its own regional airport with charter service via Vernon Aviation. Guests can also fly into Albuquerque or Durango, CO and drive to Farmington.
With an average of 273 days of sunshine, Farmington's climate is mild and the city enjoys all four seasons. This allows for sports enthusiasts to enjoy activities of all kinds.
Baseball
The City is currently maintaining 12 baseball fields:
Ricketts Park
Host site for AABC Connie Mack World Series
6,100 seat stadium seating
RF: 330, RCF: 370, CF: 400, LCF: 370, LF: 330
3 press boxes including a radio broadcasting booth
Restrooms
Snack bar
10 additional lighted fields:
Grass infields
Restrooms
Snack bar
Variety of field lengths

Aquatics
The City operates three swimming facilities:
Aquatic Center
50 meter by 25 yard indoor pool
Depths 4 feet to 14 feet
2 one-meter diving boards
1 three-meter board
Colorado Timing System
Movable bulkhead
Lions Pool
Five lane, 25 yard indoor pool
Bisti Bay
Details available soon
Sporting Events Held in Farmington
Connie Mack World Series
1965-present
National High School Finals Rodeo
2002, 2003, 2008, 2009
USA Swimming's Western Zone
Championship 2007
Road Apple Rally Mountain Bike Race
1981 - present
New Mexico Special Olympics
New Mexico Activities Association
High School State Tournaments
San Juan County Senior Olympics
NCAA Division II Regional Baseball Championship
Rocky Mountain National's Aztec Warrior Wrestling Championships

Golf
Pinon Hills Golf Course
Pinon Hills is a multi-tee, municipal golf course that has received national recognition such as:
Best Value in New Mexico 2005
Top 100 You Can Play 2004 - Golf Magazine
#1 Municipal Golf Course in the US 2002 - Golf Digest
Shots over sandstone canyons and long arroyos will challenge golfers of all levels.
Course Rating/Slope Yards
Gold 74.3/140 7,249
Blue 71.5/131 6,736
White 69.2/128 6,239
Red 71.1/126 5,522
Additional Golf Courses
San Juan Country Club in Farmington is a private, regulation 18-hole course that offers reciprocity.
Civitan Golf Course in Farmington is a public, Par 3 course.
Riverview Golf Course in Kirtland, NM is a public, regulation 18-hole course.
Softball
The City of Farmington operates eight softball fields capable of hosting tournaments for any number of teams:
San Juan College Softball Field
Fence distance: 325 feet
Dirt infield
Flexible base/pitching distance
Recreation Center Softball Fields
Field #1 fence distance: 235 feet
Field #2 & 3 fence distance: 250 feet
Dirt infields
Lighted facility
Restrooms
Snack bar
Family Sports Complex Softball Fields
Field #1 & 2 fence distance: 320 feet
Field #3 & 4 fence distance: 300 feet
Lighted facility
Flexible bases/pitching plates
Temporary fences
Restrooms
Snack bar
Biking
Farmington is surrounded by numerous mountain bike trails to accommodate riders from beginner to expert. The Road Apple Rally is the oldest continuously run mountain bike race in the United States. Beginners complete an 18 mile loop and all others do a 30 mile loop.

Tennis
The City operates 21 courts in various locations, 8 of them located at the Family Sports Complex. One court at the Complex is a championship court with bleacher seating.
Lighted courts
Restrooms
Snack bar (Family Sports Complex)

Rodeo and Riding Facility
McGee Park, San Juan County's Fairgrounds, is one of the best rodeo and riding facilities in the western region of the United States. This facility sits on 186 acres and has a 49,500 sq. ft. Convention Center, a five room Multi-Use Building and two indoor arenas. The grounds also have 574 onsite RV spaces with electricity and water and room for 2,000 dry RV spaces.
Riding Arena: Memorial Coliseum:
28,160 sq. ft. 67,000 sq. ft. building/29,000 sq. ft. arena
1,250 bleacher seating 5,137 bleacher seating
Full rodeo capabilities Full rodeo capabilities
Return alley Roping chute, holding and sorting pens
PA system PA system
Lights Lights
Radiant heat Radiant heat
Evaporative cooler Evaporative cooler
Announcers stand Announcers stand
Restrooms Restrooms
Concession stand
Shower facilities
Soccer
Farmington Soccer Complex
3 full size, lighted fields
Bleacher seating
Restrooms
Snack bar
Adaptable field sizes
The City of Farmington maintains and has usage of an additional 5 fields.
Fishing
Navajo Lake State Park
Navajo Lake State Park is 45 miles northeast of Farmington. With 150 miles of beautiful shoreline fed by three rivers (San Juan, Pine and Piedra), Navajo Lake is a great fishing site. Bass fishing can be done Spring through Fall.
Fast Facts:
Land: 21,000 acres
Lake surface: 15,590 acres
Elevation: 6,100 feet
Precipitation: 8.52 inches
Fish: Rainbow trout, brown trout, kokanee salmon, large/small mouth bass, northern pike, blue gill, crappie and channel catfish.
The San Juan River below Navajo Dam is one of the country's premier trout fishing waters. A 3 1/2 mile section of the river has been designated "quality waters" with special angling regulations in effect.

Farmington Weather
Average Temperatures: Climate:
January 40/18 Average sunny days 273
February 47/23 Average rainfall 7.5 in.
March 55/28 Average snowfall 12.3 in.
April 65/35
May 75/44
June 86/53
July 91/60
August 88/59
September 80/51
October 67/40
November 52/29
December 43/20
Altitude 5,395 ft.
Disc Golf
Lions Wilderness Park