Please visit our Travel Advisory section for updates on COVID-19 orders.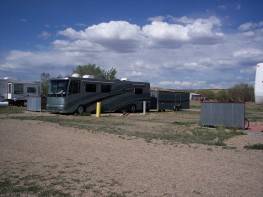 B & L RV Park and Storage
10 County Road 1788, Farmington NM 87401
505-324-9844
parker3802@msn.com
B&L provides short and long term accomodations for the present day RV traveler. Large 60x90 ft. parking spaces with patios. 50/30/20 amp electrical, water and waste hookups. Plus, free satellite TV, WiFi and trash disposal. Corrals onsite for travelers with livestock.