Farmington is the largest city within the Four Corners region. Located in the northwest corner of New Mexico, it truly is the hub of the region. While the population of Farmington is approximately 44,000, the city easily services the needs of the region at around 120,000. Whether you aim to spend some quiet time along one of our three rivers, test your skills on a nationally ranked golf course, explore top off roading trails or walk in the footsteps of the Ancestral Puebloans, Farmington is the perfect hub for outdoor adventures amidst cultural treasures and unique landscapes. As a community where outdoor lovers and active families thrive, Farmington promises to energize your life journey as you play & stay and live & work.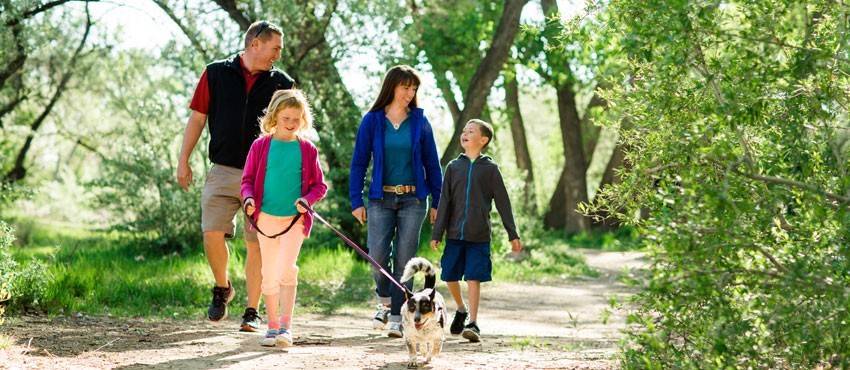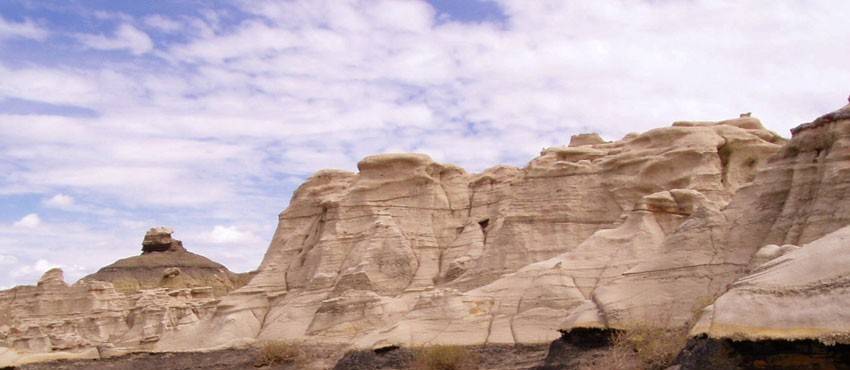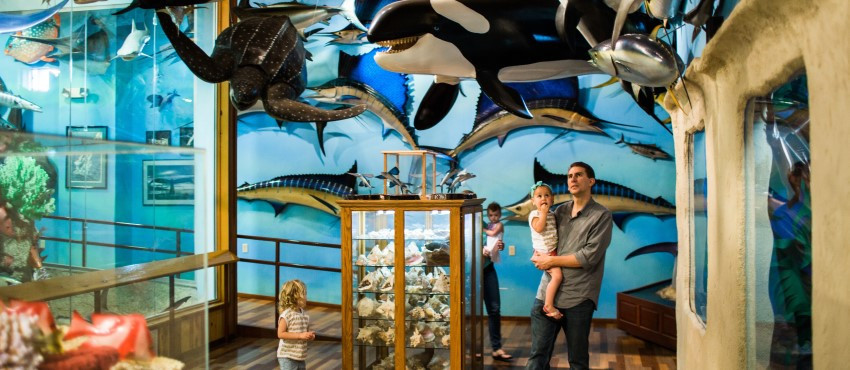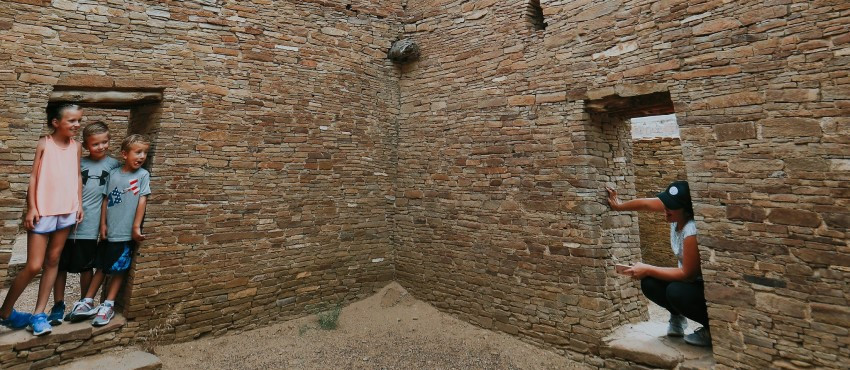 Welcome to Farmington
With endless opportunities for outdoor adventures, we invite you to visit Farmington. If you're seeking a home base while you explore Aztec Ruins, Chaco Canyon, or our neighboring states, Farmington is centrally located with quality hotels, over one hundred restaurants, and many amenities you'll find in any large city including live performances, great places to shop and a variety of recreational activities.
Thousands of years ago, Ancestral Puebloans shaped the land here, building awe-inspiring stone and adobe cities. They left a rich history you can still see today. They inhabited the area for hundreds of years prior to conquistador Francisco Coronado's AD 1540 arrival in New Mexico, as his party searched for the fabled Seven Cities of Cibola. The descendants of the Ancestral Puebloans currently reside in 20 pueblos in New Mexico and Arizona.
Today, Farmington thrives in the midst of magnificent scenery and ancient history while embracing modern technology. Farmington is a bustling retail center for the region, where guests are warmly welcomed with Southwestern hospitality. Our community boasts a variety of free and low-cost activities for visitors and locals alike, including river walk trails, lakes, fishing, 50+ recreational parks, museums, art galleries, swimming pools, and a waterpark, recreation areas for off-roading and mountain biking, trails, and year-round special events.
Begin your journey by visiting the official Farmington Visitor Center at the Farmington Museum & Visitor Center. You will find maps and information about Farmington and the attractions found throughout Northwestern New Mexico and the Four Corners region. Our friendly hospitality staff can help you with directions and recommendations. Take time to explore the Farmington Museum, admission is free, and get to know the history and people of Farmington. There is also a gift shop on-site with unique gifts, postcards, and souvenirs. Located at 3041 East Main Street, Farmington. Please call 800-448-1240 or 505-326-7602 for assistance and additional information.
What does Jolt Your Journey mean?
Farmington is a place where outdoor lovers and active families thrive. Local government, non-profits, business owners, and residents have united to grow opportunities to energize the journey of those that choose to play, live, work and visit Farmington. When you visit you will encounter our local motto, Jolt Your Journey. What does Jolt Your Jour Journey mean? A jolt is a positive impression created by an unexpected surprise. As a community, we strive to create these memorable and Jolt Worthy moments. The phrase Jolt Your Journey embodies a commitment our community has made to exceeding expectations and delivering memorable experiences in all that we do.
We know that our stunning landscapes, recreation areas, local art scene, fascinating history, authentic cultural experiences, and events invoke this positive impression created by an unexpected surprise. Throughout Farmington, you will encounter Jolt Your Journey wayfinding signage for recreation areas, trails, parks, performance halls, and museums. As a visitor recently shared with us, "Jolt Your Journey means where all the fun things are". We think you will agree and hope you enjoy our fun-loving sense of humor and collective commitment to growing our community.
Helpful Links and Numbers
Visitor Information
Farmington Visitor Center
Farmington Convention & Visitors Bureau at the
Farmington Museum and Visitors Center
3041 E Main Street
Farmington, NM 87402
(800) 448-1240 or (505) 326-7602
Aztec Visitor Center
110 N Ash Avenue
Aztec, NM 87410
(505) 334-9551
Bloomfield Chamber
224 W Broadway Ave
Bloomfield, NM 87413
(505) 632-0880
Kirtland Visitor Center
453 Rd 6100
Kirtland, NM 87417
(505) 598-6820
Weather and Road Conditions
New Mexico Road Conditions: (800) 432-4269
Colorado Road Conditions: (800) 999-4997
Utah Road Conditions: (866) 511-8824
Arizona Road Conditions: (888) 411-7623
Transportation
Airports
Atlantic Aviation Air Charter
Four Corners Regional Airport
La Plata County Airport
Sunport Albuquerque International Airport
Bus & Charters
ABQ Express
Car Rental
Hertz Rent A Car
1300 W Navajo Street
Farmington, NM 87401
(505) 327-6093
Public Transportation
Red Apple Transit
(505) 325-3409
Taxi & Limo Service
Lou Go's Taxi & Limo Service
(505) 324-6568
Emergency and Health Care Services
Emergency: 911
Police Non-Emergency: (505) 334-6622
Farmington Police Department
900 N Municipal Dr
Farmington, NM 87401
(505) 599-1053
San Juan County Sheriff's Office
211 S Oliver Dr
Aztec, NM 87410
(505) 334-6107
San Juan Regional Medical Center
801 W Maple Street
Farmington, NM 87401
(505) 325-5011
Urgent Care Center
4820 E Main Street
Farmington, NM 87402
(505) 609-6495
Veterans Outpatient Clinic
3605 English Road
Farmington, NM 87402
(505) 326-438
Farmington Videos
Farmington, NM - Endless Skies, Endless Adventures
Bisti Badlands
Aztec Ruins
Simon Canyon