Farmington offers innumerable trails and diverse landscapes perfect for a variety of motorized activities year-round. Local off-roading enthusiasts and others from across the U.S. have enjoyed off-roading in and near Farmington for more than 40 years. Thousands of acres of public land provide riders sandy arroyos, large sand dunes, steep hills, miles of trails, and challenging slick rock for rock crawling. From the nationally rated Chokecherry Canyon to Dunes Vehicle Recreation Area and Head Canyon, Farmington offers experienced and newbie riders a sweet taste of the 4x4 life! Don't forget to explore our calendar of events for group trail rides, the World Extreme Rock Crawling Nationals (WE Rock), 4x4 Week, and motocross events.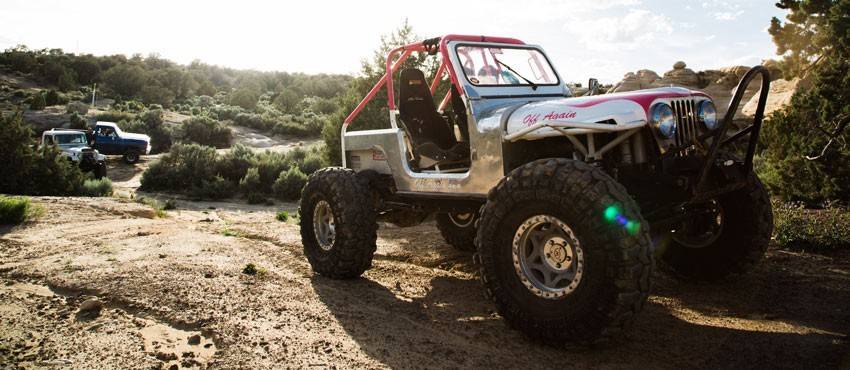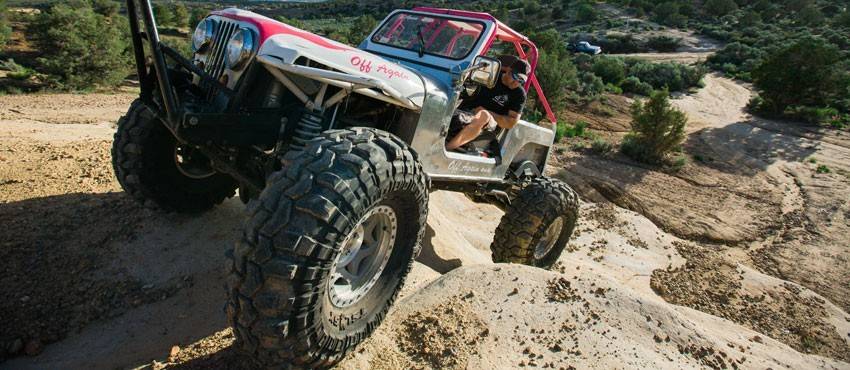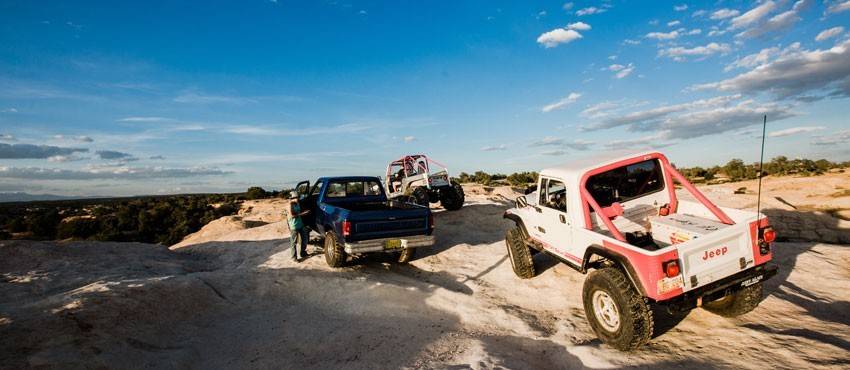 Farmington Off Roading Trails and Trail Maps
UTV, Jeep, equestrian, and mountain bike trails throughout Farmington are currently being developed, marked, and mapped. As these projects are completed a variety of maps are updated to reflect the trail development. These trails have been shaped and loved by locals for more than 45 years, finding someone to share insider tips is not hard. The following resources are recommended updated trail maps:
Take it off road with these local businesses and in these recreation areas!
Farmington OHV Ordinance and Registration
In an effort to grant easy access to the phenomenal off-roading and rock crawling trails in Farmington, City Ordinance 1286 was adopted in 2016 authorizing some off-highway recreational vehicles to be operated on city streets. The ordinance permits side-by-side off-road recreation vehicles (with a steering wheel, roll cage, and seat belts) on most streets in Farmington. ROVs are not permitted on Highways, this includes Main Street, Broadway, and La Plata Highway. At this time, ATVs are not permitted on roads. The maximum speed allowed for an ROV is 45 MPH, or the posted speed, whichever is lower.
To make an ROV street legal, the owner must be a licensed driver in good standing and insure and register their ROV. Drivers under the age of 18 must wear a DOT-approved helmet and eye protection. ROVs must be equipped with: illuminated speedometer, horn, muffler, headlights, break-lights, blinkers, side mirrors. ATVs and ROVs intended to be operated on authorized paved roads must ALSO display a special OHV paved road use decal or plate in addition to the OHV registration decal. At this time, non-residents may purchase the OHV paved road decal through the NM Game and Fish Online Licensing system. Non-residents whose ROVs comply with New Mexico's paved road use requirements and display a valid paved road use decal or plate from their home state are not required to purchase a New Mexico non-resident paved road use decal or plate. NM residents must obtain decals or plates for their OHVs by contacting their local Motor Vehicle Division office.
Non-residents may operate an ROV, ATV, OHV on public land and be in compliance with New Mexico regulations if that person is currently in compliance with another state's off-highway vehicle registration, user fee. The user must be able to provide a certificate of registration, permit, or similar evidence. If the operator is from a state that does not require such documentation, they must purchase either a 2-year non-registered permit sticker for $48 or a 90-day permit sticker for $18 prior to operating on New Mexico's public lands. These permits can only be purchased online via the NM Department of Game & Fish, visit wildlife.state.nm.us/ohv/registration-permits/ for additional information.