For a community that was settled by pioneers in the late 1800's, the number of historical sites and parks housed in the Farmington area is astonishing. Museums, exhibits, monuments, and parks are dedicated to preserving and sharing the varied and long history of the region. Rich in culture and fascinating history, the Farmington area is very popular with history buffs!
The Farmington Museum, Bollack Museums, and the Aztec Museum and Pioneer Village host exhibits covering the early settlement history and establishment of the area. Chaco Culture National Historical Park, Aztec Ruins National Monument, and Salmon Ruins & Heritage Park offer visitors a look at the ancient cultures that shaped the region from 1050 to 1300 AD when the region was the center of the ancestral Puebloan culture. The Farmington Museum, Navajo Museum of Art & Culture, and local Trading Posts, as well as annual festivals such as the Totah Festival and the Northern Navajo Nation Fair, are great starting points for learning about the Navajo Nation and how this culture has influenced the history, cuisine, art, and economy of the region.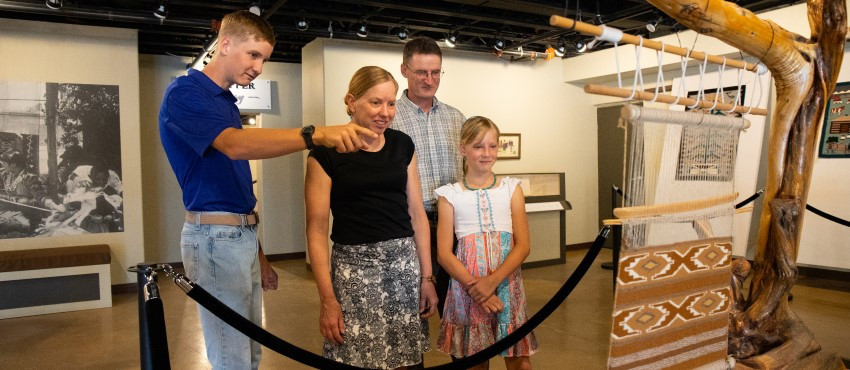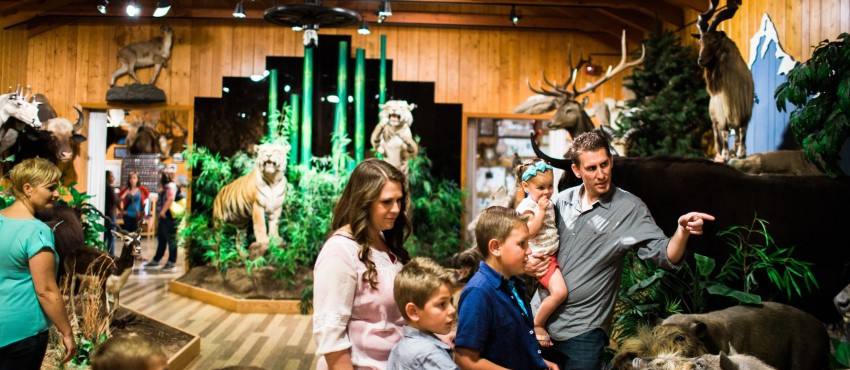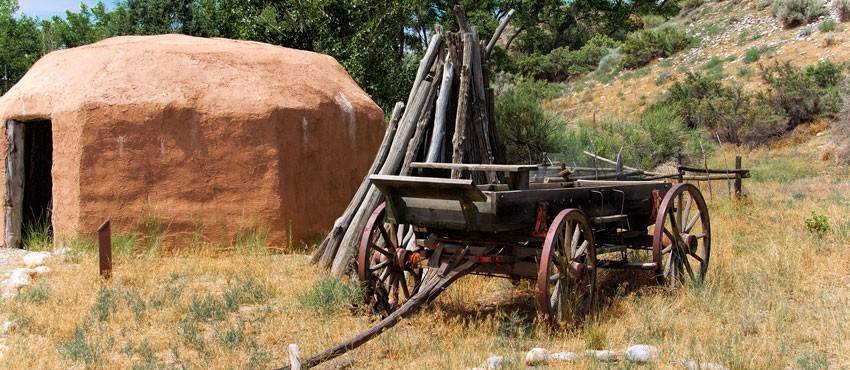 Most visitors are often surprised to discover that the fascinating history of the region begins long before the chronicling of mankind. Farmington greets visitors from across the globe interested in geology and paleontology. Home to the Bisti Beast, Shiprock Pinnacle, the mysterious Bisti Badlands, and unique formations like Angel Peak and Hogback - the area offers museums, exhibits, and exciting expeditions catering to these interests. The Farmington Museum, Sherman Dugan Museum of Geology, Bollack Museums, and a visit to the iconic landmarks themselves is a must for any history, geology, or paleontology buff.
In addition to the cultures and history of the area, local museums showcase and celebrate the thriving art scene of the Farmington area. The Farmington Museum is a must-visit as it often features world-class traveling exhibits, art exhibitions, and a national juried art show. The E3 Children's Museum & Science Center, Riverside Nature Center, and Navajo Museum of Art & Culture also feature art exhibitions, workshops and events.
During your trip make time to visit these museums and explore and learn about the Four Corners' past, its people, and its culture!