Love National Parks and exploring historic sites amidst stunning landscapes? If so, you will certainly enjoy exploring the Four Corners area! Farmington, New Mexico is the perfect destination for the exploration of National Parks, National Monuments, and Historical Parks and is one of the few cities in the United States where you can explore five National Parks and enjoy the comfort of being settled in one fun and affordable basecamp. Farmington sits at the center of a region rich with National Parks, historic sites, monuments, world heritage sites, and trails, while still having all of the amenities of a larger city, making it the ideal basecamp for visitors to the area. With thousands of acres of Public Lands, there are many outdoor and cultural adventures to be had!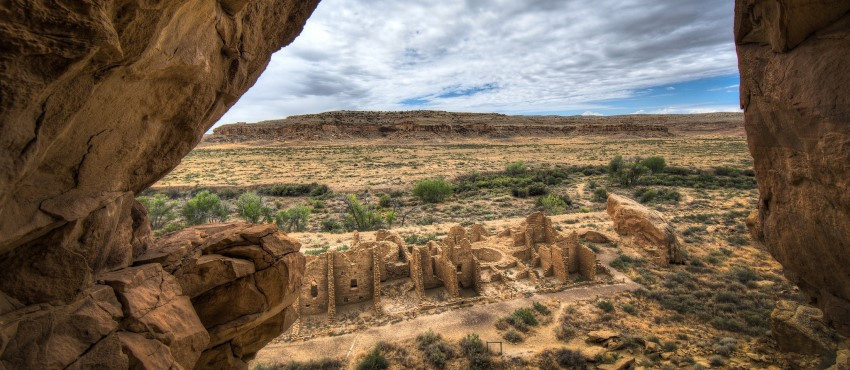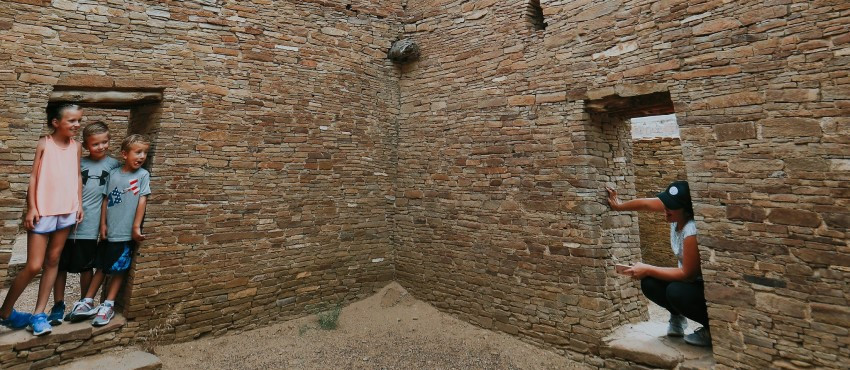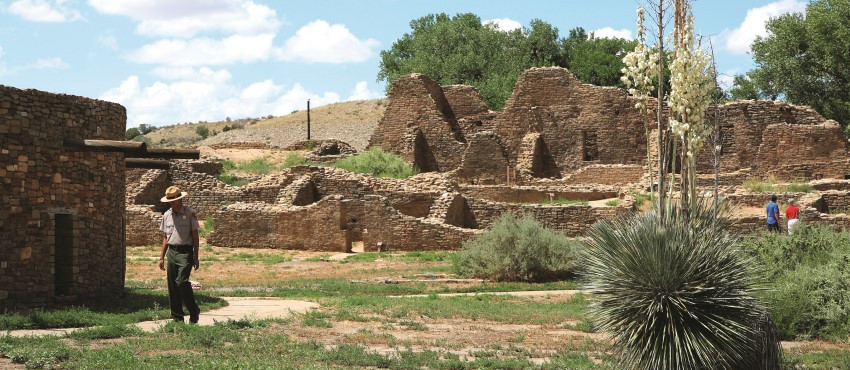 Discover the beauty and history of the Four Corners region as you tour magnificent National Park Sites—Aztec Ruins National Monument, Chaco Cultural Historical Park, Mesa Verde National Park, Hovenweep National Monument, and Natural Bridges National Monument. This area provides the unique opportunity to offer out of the classroom learning, for both the young and young at heart.
Historical Sites and Cultural Parks
Visitors from across the world interested in archaeology, history and Native American cultures enjoy Farmington as their National Park and outdoor adventure basecamp. Centrally located amidst these national treasures, it's easy to plan day-trips to explore the fascinating history and astonishing landmarks of the Four Corners region. Be sure to include hidden gems like Salmon Ruins, Dinétah Rock Art & Pueblitos, and Simon Canyon to your must-visit list. If you choose to extend your stay and explore the surrounding areas, New Mexico is home to 19 National Parks, Monuments, Trails, and Historic Parks. Enrich your vacation experience and explore New Mexico National Parks.
Hiking and Landscapes
If it is the desert southwest landscapes and unique geology that you are interested in, it's highly recommended that in addition to National Parks you explore the wilderness areas and public lands of North West New Mexico. Bring your hiking boots and camera to experience and capture the stunning landscapes at Angel Peak, Ah-shi-sle-pah Wilderness, Bisti Badlands, and Shiprock Pinnacle.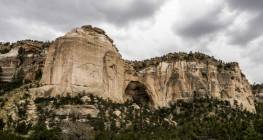 El Malpais
1900 E. Santa Fe Ave. Grants, NM 87020
505-876-2783
At this time, the El Malpais trails are open. The visitor center and caves however are closed until further notice.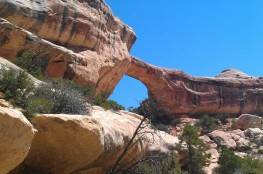 Natural Bridges National Monument
35 miles west of Blanding, Utah
(435) 692-1234
Natural Bridges National Monument is open however some facilities have closed.