Simon Canyon
The wildlife, scenery and a Navajo Pueblito found amidst these 3,900 acres of diverse canyon landscape make this a great area for day hikes.​
Navajo Lake State Park
505-564-7600 or 800-842-3127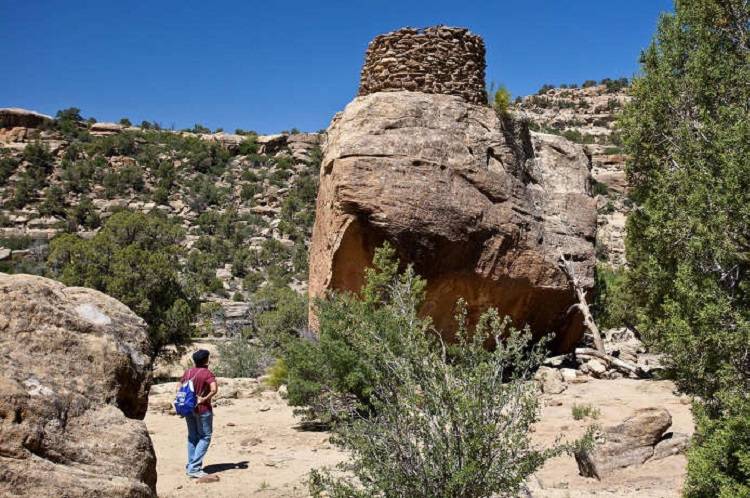 Simon Canyon is about 3,900 acres in size and is managed for fishing, hiking, and backpacking. The diverse canyon landscape provides habitat for the golden eagle, prairie falcon, great horned owl, porcupine, beaver, and deer. Local sportsmen and fishing enthusiasts from across the United States come to fish the stretch of Quality Waters that flow past the mouth of Simon Canyon. The canyon also contains remnants of earlier human occupation. Simon Canyon Ruin, a Navajo Pueblito, sits on a bench overlooking the canyon.
Activities: Hiking, backpacking, fishing, picnicking, bird and wildlife watching
Facilities: A graveled parking area, picnic table, and vault toilet are located at the mouth of Simon Canyon. No electrical hookups or drinking water is available
Location: North of the San Juan River, about 3 miles west of Navajo Reservoir. Simon Canyon is about 30 miles east of Farmington and is generally accessible via US Highways 550 and 64 and State roads 173, 511, and 539. To reach the parking lot, turn north from NM 173 onto County Road 4280. Follow the road about 3 miles from the turnoff to reach the parking lot. It is important to note it may become impassible in bad weather.