Farmington, New Mexico is a hub for unique attractions, history, culture, and outdoor adventure. Whether you are looking to get outdoors to enjoy an authentic southwestern adventure, or prefer to walk through the pages of ancient history, we can help you find the guided tour that's right for you.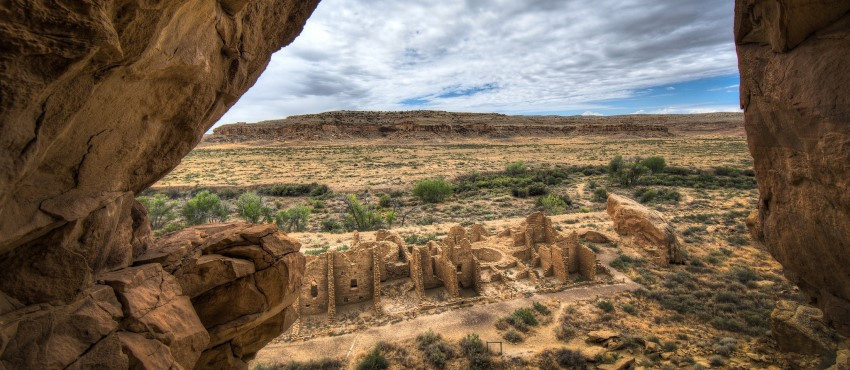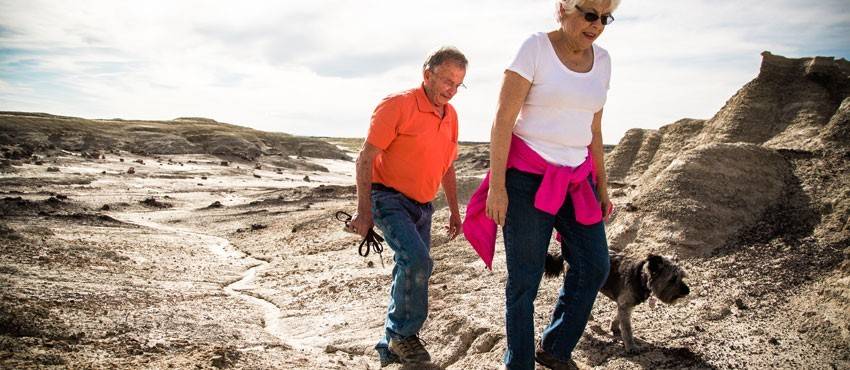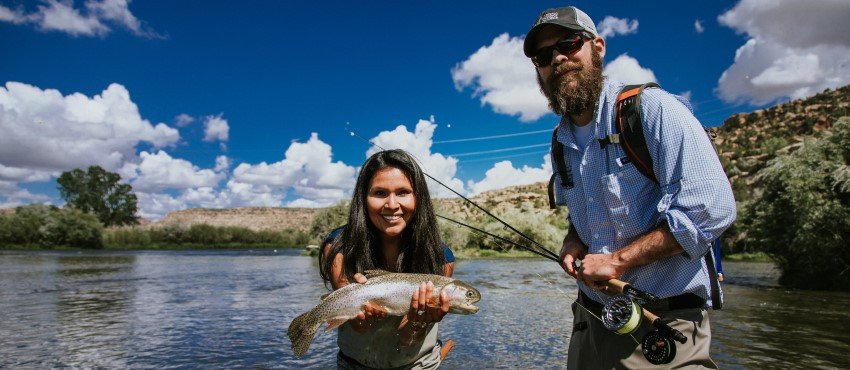 Our local tour and guide companies can accommodate groups or individuals, so we have something for all vacationers. Whether you're looking for a family-friendly getaway or couples retreat, Farmington offers several options for guided exploration.
Discover our Members and #PlayFarmington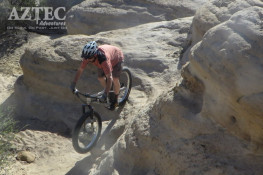 Aztec Adventures
970-759-2126
aztecadventures01@gmail.com
Aztec Adventures is an event and tour guiding service focused on cycling adventures throughout San Juan County, New Mexico. Promoters of the Durango ~ Farmington Bicycle Tour, Galactic Grinder and Roost the Ridges an Enduro Style race. Also, they offer both daily and overnight cycling tours exploring different cultures along the way.
Black Bear Unlimited
109 E Pinon St Farmington, NM 87401
505-716-1621
Black Bear Unlimited is your basecamp for adventure when looking to experience the world-class off-roading found in Farmington, New Mexico! From ride-along and guided 4x4 tours, to repair and build services this adventure company has you covered.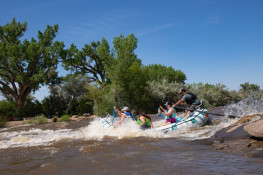 Desert River Guides
109 E Pinon St, Farmington, NM 87401
505-427-7734
Let local rafting experts guide you on a memorable river experience! Desert River Guides offers a variety of family-friendly and scenic floats along the Animas River and the San Juan River in the Farmington area.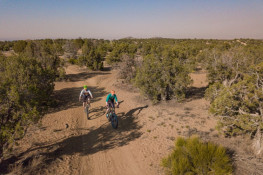 High Desert Mountain Biking Tours
Farmington, NM
505-860-3181
Experienced and new riders will enjoy working with High Desert Mountain Biking Tours! Let local mountain bike enthusiasts help you discover the best trails for your ability and or tips and training for mountain biking in the area. Tours offered along any of the epic trails found throughout San Juan County. Please call at least 24 hours in advance to book a tour.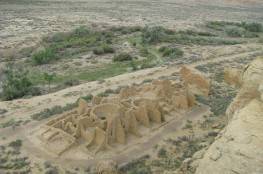 Journey Into The Past Tours
6131 US-64, Bloomfield, NM
505- 632-2013
Journey Into The Past Tours offers a unique opportunity to learn about and experience the amazing archaeological treasures of the southwest.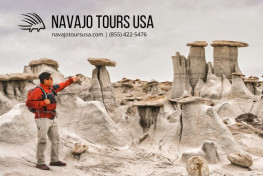 Navajo Tours USA
PO Box 1795 Cuba, NM
855-422-5476
info@navajotoursusa.com
As a 100-percent Diné owned company, Navajo Tours USA offers interpretive tour guiding with Diné guides. Walk amongst, and learn about, the thousands of naturally sculpted toadstools, mushrooms, tent rocks, and spires at the Bisti/De-Na-Zin Wilderness. Learn how the Ancestral Puebloans practiced archeoastronomy by aligning architectural works to solar and lunar cycles at Chaco Culture National Historical Park.
Soaring Eagle Lodge
48 Road 4370, Navajo Dam, NM
505-632-3721 or 800-866-2719
Soaring Eagle Lodge, nestled on the banks of the San Juan River, is Navajo Dam's only riverfront lodge. The river is world-renowned for year-round fly fishing at its best. They offer lodging, meals, guide service, fly fishing instruction, float trips, fly shop, private river access on the Jacquez Ranch, and much more. Cabins are reserved for anglers in the high season.