Biking
Scenic and challenging mountain biking adventures are found throughout Farmington, with a variety of terrain available. Endurance riders, fitness enthusiasts, active families, and those seeking a more relaxed biking experience will all find what they're looking for on our trails. With miles and miles of trails and mild winters, Farmington is a popular mountain biking destination year-round.
Please contact us or visit our Travel Advisory section for current updates on closures and restrictions due to COVID-19.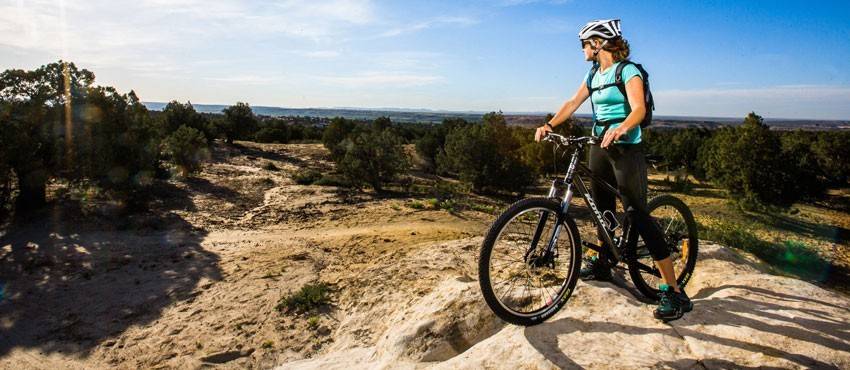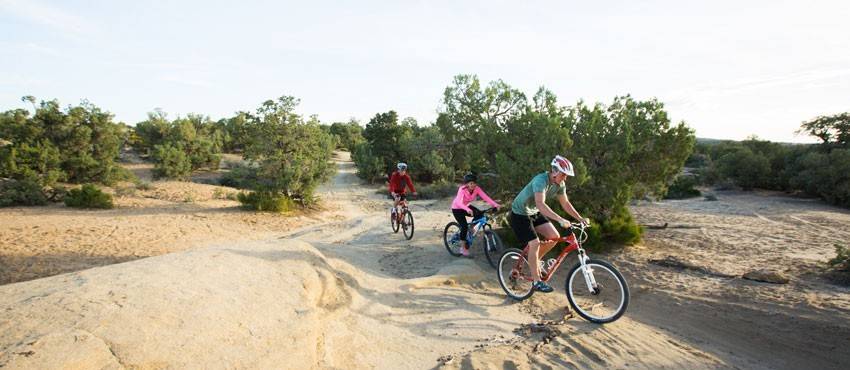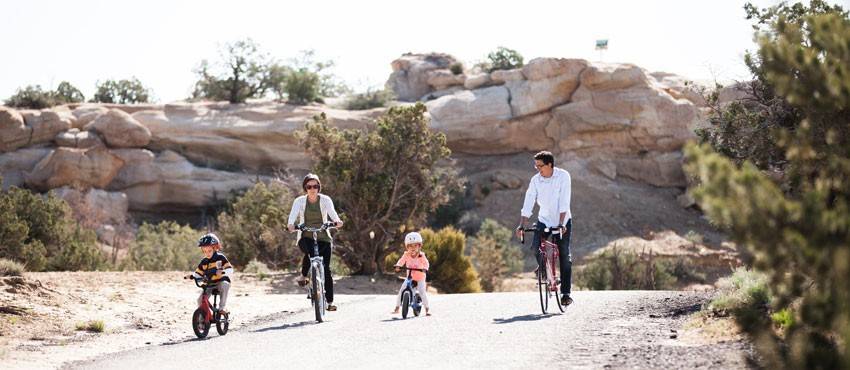 Mountain biking trails are abundant throughout Farmington and offer a unique opportunity to experience the beauty and scenery of the high desert. More than 30 miles of trails can be accessed within minutes from Main Street, delighting mountain bikers that live in, or visit, Farmington.
Farmington also offers ample opportunity for triathletes and competitors to train with its mild climate and elevation at 5,400 feet. The varied terrain found in Farmington allows for an adventurous ride that will leave you feeling invigorated and accomplished.
Trail Access Points
Farmington offers miles of mountain bike trails. One massive trail system resides within the Glade Run Recreation Area and stretches across the city, from Flora Vista to La Plata. Within Farmington, the top trail access points to this recreation area are Lions Wilderness Park, Sandalwood Park, Hood Mesa Trail and Foothills Drive. The Lions Wilderness Park, Sandalwood Park and Hood Mesa Trail access points are off College Blvd., north of Pinon Hills Blvd. Foothills Drive trail access is at the end of Foothills Drive, off Pinon Hills Blvd. Pinon Mesa is also another popular trail system and can be accessed from La Plata Highway. The community is currently working on a comprehensive trail marking and mapping project. At this time, the website mtbproject.com is one of the best resources for trail maps. The following are a few of our most popular marked trails. Call 800-448-1240, for additional information.
Anasazi Loop
The Anasazi Loop is located on the north side of Farmington and is found north of Pinon Hills Blvd., along College Blvd. Easiest access is from the Hood Mesa Trail parking lot. You can also tap in anywhere north and east of the Farmington BLM Field Office. The loop is riden locally counter clockwise. This is a fast paced singletrack course of 2.8 miles. There are no major climbs or descents, just gentle grades. See the Anasazi Loop Trail Map for more information.
Alien Run
Aztec, NM hosts the Alien Run Mountain Bike Race each spring featuring the fun section of trails known as Alien Run. Access is from Hart Canyon, 4 miles north of Aztec on US Hwy. 550, then east on CR 2770. This trail is for mountain bikes only and features great single track, slickrock and tight turns.
Alien Run Map and Race Info
Animas River Trail
Looking to take a relaxing ride along the river and through the woods? Explore more than 7 miles of trails within Farmington's Animas River Trail system. Access to the trail system: Berg Park at the intersection of Scott Blvd. and San Juan Blvd. and Animas Park just off Browning Parkway near the Riverside Nature Center. The Animas river trail system is popular with walkers, joggers and cyclists and consists of paved, mulch, dirt and cobbelstone paths. These river trails stretch from the Riverside Nature Center and beyond Boyd Park. The Animas River Trail, Riverside Nature Center Loop and Animas Park to Broadway Trail are perfect for those looking for a mellow ride along the river and through parks and woodlands. The City of Farmington and River Reach Foundation maintain the trails and work together on the river corridor trail system.
Road Apple Rally Mountain Bike Course
The Road Apple Rally is an annual mountain bike race held in Farmington the first Saturday in October. One of the longest running mountain bike races in the United States, it is a regional favorite with pros and amateurs from across the southwest. The course features a fun loop through the Glade Run Recreation Area. Riders enjoy the diverse terrain, beauty of the high desert plateau and minimal climbing - creating a scenic, fast and fun ride that all can enjoy! Access the course off College Blvd. north of Piñon Hills Blvd. at Lions Wilderness Park. Ride pavement for about 1.5 miles on College Blvd. Where College Blvd meets Hood Mesa Trail at a four-way junction, go straight onto a dirt road. Follow the dirt road and watch for the Road Apple Rally carsonite posts.
Road Apple Map and Race Info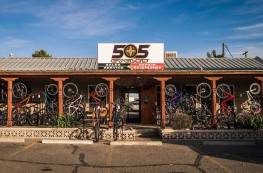 505 Cycles
4301 E. Main Street, Farmington, NM
505-278-8900
505 Cycles is open for all your cycling needs - rentals, purchases, and repairs! Their hours of operation are Monday - Friday from10 a.m. to 6 p.m., Saturday 10 a.m. to 5 p.m. Please call or join them on Facebook for specials and info about group rides.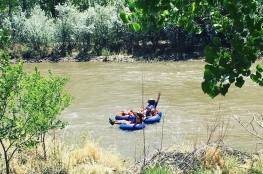 Animas Outdoors
400 Scott Avenue Farmington, New Mexico
505-402-4402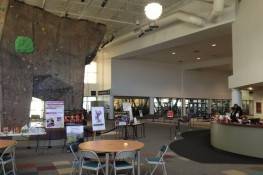 Outdoor Equipment Rental Facility
4601 College Blvd., Farmington NM
505-566-3221
The San Juan College Equipment Rental Facility offers you the opportunity to rent equipment to get you out on the trail, on the water, or in the mountains. Best of all, they offer it for the best price in the Four Corners! The experienced OERC staff can offer great ideas for places to raft, bike, backpack or climb. Hours of operation: Monday and Thursday 5:00 to 7:00 p.m., Friday 4:00 to 7:00 p.m., Saturday 8:00 a.m. to 12:00 p.m.