The Farmington Convention & Visitors Bureau, DBA Visit Farmington promotes Farmington and the Four Corners region to leisure travelers, conventioneers, tour operators, travel agents and travel writers. Businesses that care about and cater to this vital market will find Visit Farmington membership a valuable marketing opportunity and a great business resource.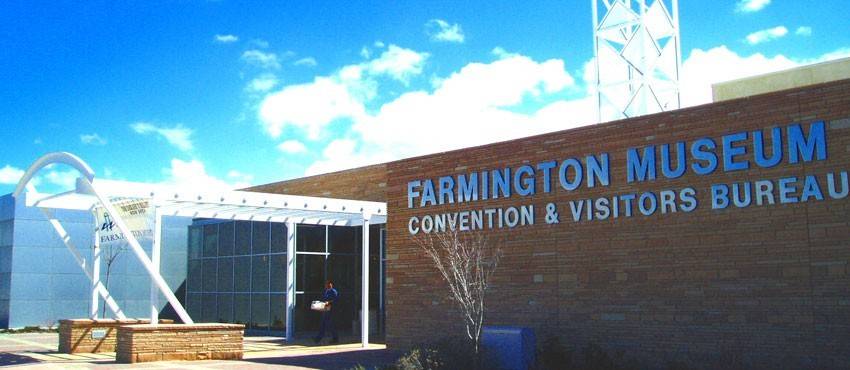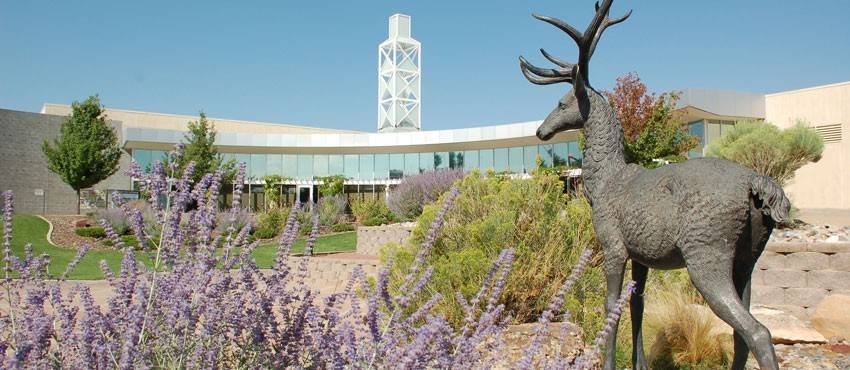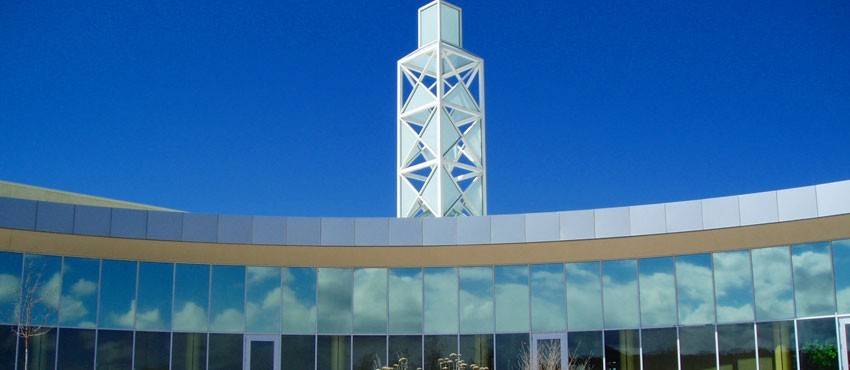 Our team provides benefits that generate and enhance business opportunities for our member organizations. Visit Farmington is continually looking for members and partners interested in promoting Farmington, and the assets found within San Juan County, to leisure travelers. Please contact us to discuss membership opportunities, or a member of the team regarding how we can help promote your business to leisure travelers, group tours, and locals. To contact Visit Farmington, call 505-326-7602 or email a staff member directly.
Quick Links
Application for Membership (PDF)
Visit Farmington Staff
Executive Director
Tonya Stinson Tonya@FarmingtonNM.org
Assistant Director and Online Marketing Manager
Ingrid Gilbert Ingrid@FarmingtonNM.org
Hospitality Staff Supervisor
Amy Homer Info@FarmingtonNM.org
Tourism Outreach Coordinator
Chantalle Kovacs Chantalle@FarmingtonNM.org
Farmington Convention & Visitors Bureau Board of Directors
President
Ashton Vanden Broeck, former restaurant GM
Secretary/Treasurer
Natalie Coleman, Animas Valley Mall
Immediate Past President
Darryl Dunlap
City of Farmington Representative
Teresa Emrich, City of Farmington
Board Members
Boomer Appelman, San Juan College
Larry Baker, Salmon Ruins
Addie Betancourt, Home2 Suites by Hilton
Vanessa DeSoto, Northern Edge Casino
Karen Ellsbury, HEart Gallery
Joe Tanner III, Fifth Generation Trading Company
Rich Canfield, Citizens Bank
Danny Israel, Bear Automotive & Jeep Tours
Scott Weaver, Traegers Bar
Shana Reeves, Ex-Officio, City of Farmington
Members & Partners
Visit Farmington works with membership and industry partners to promote Farmington, and the assets found within San Juan County, to leisure travelers. The tourism and hospitality industries are vital to the economic development of the region. In a united effort, the following businesses and organizations work together to enhance the Stay, Play, Live, and Work in Farmington.
Stay Farmington
Best Western Plus Four Corners Inn
Brentwood Inn & Suites
Budget Inn
Casa Blanca Inn & Suites
Comfort Inn
Comfort Suites
Fairfield Inn & Suites by Marriott
Home 2 Suites by Hilton
Homestead RV Park
Kokopelli's Cave
Little RV Park
Moore's RV Park
Silver River Adobe Inn
Soaring Eagle Lodge
Sundowner Mobile Home & RV Park
TownePlace Suites by Marriott
Travel Inn
Play Farmington
505 Cycles
Aztec Museum & Pioneer Village
Bear Automotive and Jeep Tours
Cliffhangers 4x4 Club
Cumbres & Toltec Scenic Railroad
Desert River Guides
E3 Children's Museum & Science Center
Escapology
Farmington Aquatic Center
Farmington Civic Center
Farmington Museum Foundation
Farmington Recreation Center
First Tee of San Juan County
Majestic Enchantment Fly Fishing on the San Juan River
Mild to Wild Rafting & Jeep Trail Tours
Mountain Waters Rafting & Adventure Co.
Navajo Lake Marina
Northwest New Mexico Art Council
Northern Edge Casino
Pinon Hills Golf Course
Ultimate UTV
Sandstone Cycles
Salmon Ruins
Sky Ute Casino
Sunray Park & Casino
Theater Ensemble Arts
Ute Mountain Casino
Wines of the San Juan
Work Farmington
Alvin Klein Advertising/Bates Wells, Inc.
Basin Broadcasting Co., KNDN and KWYK
Certified Folder Display
Citizens Bank
Cloer Hay Farm
Farmington Chamber of Commerce
Four Corners Community Bank
Garrison Graphics
KOBF-TV
Kysar-Millenium Leavitt Group
Nancy's Rubbers
Navajo Pride LLC
San Juan Regional Medical Center
Wells Fargo
Live Farmington
The Bridge at Farmington
Caregivers In Your Home
Century 21 SoWesCo Realty
City of Farmington
Coldwell Banker Cornerstone Realty
Daily Times
Farmington Flyer Magazine
The Four Corners Home Team
Kiwanis Rio del Sol
Northwest New Mexico Arts Council
RE/MAX of Farmington
San Juan College
San Juan Country Club
San Juan County
San Juan Regional Medical Center
The Bridge Assisted Living
Eat /Drink Farmington
Boon's Family Thai BBQ
The Chile Pod
Chick-fil-A
Clancy's Pub
The Dawg Haus
Fiesta Mexicana
Fuddruckers
Heavy Burgers
Lauter Haus
Locke Street Eats
Los Hermanitos
Porters
Si Senor
Spare Rib BBQ Co.
Three Rivers Eatery & Brewhouse
Traegers
Shop Farmington
Amy's Bookcase
Animas Valley Mall
Artifacts 302
Big Rock Trading Post
Bob French Navajo Rugs
Dusty Attic
Fifth Generation Trading Co.
HEart Gallery
Historic Toadlena Trading Post
Hogback Trading Post
J.A. Jewelers & Co.
Nizhoni Soaps
Navajo Trading Co.
Three Rivers Art Center
Visit Farmington Partners
Albuquerque Convention & Visitors Bureau
Aztec Chamber of Commerce
Bloomfield Chamber of Commerce
Buy Fresh Buy Local NWNM
Durango Chamber of Commerce
Farmington Chamber of Commerce
Grants Cibola Chamber of Commerce
Kirtland Visitor Center
New Mexico Film Office
New Mexico Hospitality Association
New Mexico Tourism Department