Getting Here
In addition to having the Four Corners Regional Airport, Farmington is conveniently located in proximity to three additional airports—Durango, Denver and Albuquerque. Additionally, for those choosing to do a road-trip to the Four Corners area, we're just a drive up the road for those in Central and Northern New Mexico, Southern Colorado, and Utah and Arizona. For New Mexicans visiting or for those extending a visit to Albuquerque, there are transit options that will easily bring you to Farmington to explore the place where active families and outdoor lovers thrive.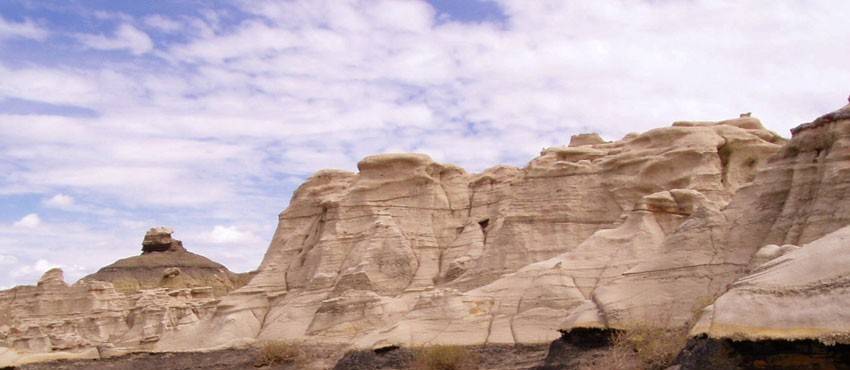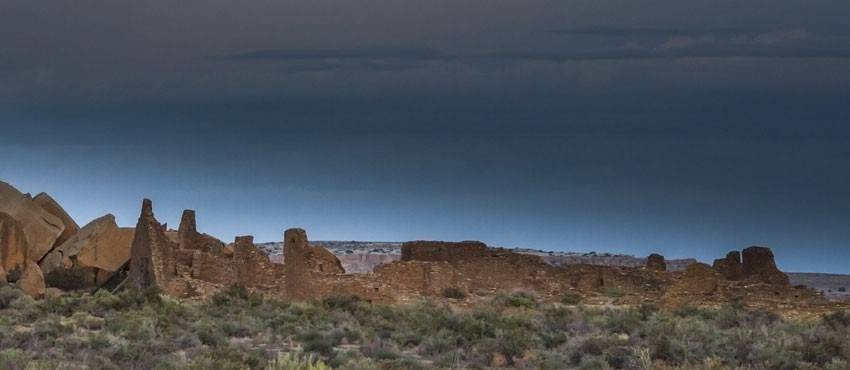 Airports
The Four Corners Regional Airport is located within Farmington and provides charter service via Vernon Aviation.
Commercial flights into the area are available via the Durango - La Plata County Airport, just a 40 minute drive north of Farmington. Flights to and from Denver, Colorado, Phoenix, Arizona and Dallas, Texas via United Airlines and American Airlines are offered.
If you need additional options consider ther Albuquerque International Sunport in Albuquerque, New Mexico. The Sunport offers global entry to the southwest. Located 160 miles south (3 hours) of Farmington it provides a variety of airlines and connections to choose from.
Shuttle
ABQ Express offers daily passenger shuttle service between Albuquerque, New Mexico and Farmington, New Mexico. One-way service fee is $55 per adult and $25 per child. Pick up location in Albuquerque is 320 1st Street SW (Rail Runner Station). Pickup location in Farmington is 126 E. Main Street (Navajo Trading Company). Tickets can be purchased inside Navajo Trading Company in Farmington, or by calling 505-325-1009.
Driving Directions
From Albuquerque, NM to Farmington, NM - 182 miles, 2hr and 52min
Take I-25 N toward Santa Fe for 11.3 miles
Take exit 242 to get on US 550
Continue driving north on US 550 for 143 miles
Turn left on CO Rd. 7010
Continue on CO Rd. 7010 for 12.9 miles
Turn right on CO Rd. 7100.
Continue on CO Rd. 7100 for 1.7 miles
Turn right on NM-371 N.
Continue on this road until you reach Farmington
From Santa Fe, NM to Farmington, NM – 209 miles, 3h and 14min
Take I-25 S to Albuquerque for 41.3 miles
Take exit 242 to get on US 550
Turn right on US 550 N and continue straight fir 143 miles
Turn left on CO Rd. 7010
Continue on CO Rd. 7010 for 12.9 miles
Turn right on CO Rd. 7100.
Continue on CO Rd. 7100 for 1.7 miles
Turn right on NM-371 N.
Continue on NM-371 N until you reach Farmington
From Phoenix, AZ to Farmington, NM – 391 miles, 6h and 19 min
Get on I-10 going eastbound
Take exit 147A-147B for AZ 202 Loop E
Take exit 13 for Country Club Dr.
Turn left onto AZ-87 N
Continue straight on AZ-87 N for 68.3 miles.
Turn right onto AZ-260 E and continue for 52.9 miles
Turn left onto AZ-277 N
Turn left onto AZ-377 N, and continue for 33.9 miles
Turn left onto AZ-77 N
Turn right to merge onto I-40 E to enter New Mexico
Continue on I-40 E for 93.1 miles
Take exit 20 toward US-491 N
Turn left onto US-491 N and continue for 53.2 miles
Turn right onto Indian Service Rte. 5
Turn left onto NM-371 N
Continue on NM-371 N until you reach Farmington
From Denver, CO to Farmington, NM – 423 miles, 7h and 18min
Get on I-25 going south for 145 miles
Take exit 50 for US 160 W
Turn left onto US 160 W
Continue to follow US-160 W for 72.4 miles
Turn left onto US-285 S/West Ave.
Follow US. 285 S for 29 miles
Continue straight onto CO-17 S for 38.9 miles to enter New Mexico
Continue onto NM-17 S
Turn right onto US-64 W
Turn left onto US-64 W
Continue on US-64 W for 82.2 miles
Take a slight right onto E Broadway Ave and into Farmington
From Salt Lake City, UT to Farmington, NM – 417 miles, 6h and 53min
Get on I-15 going south for 33.5 miles
Take exit 257 B-A for US-6 E toward Price, UT
Continue on US-6 E for 59 miles
Keep left to continue on US-6 E/ US-191 S
Merge onto I-70 E
Take exit 182 for US-191 S
Turn right onto US-191 S and continue for 85.3 miles
Turn left onto US-491 S
Continue on US-491 S for 85.6 miles
Turn left onto US-64 E and continue for 26.6 miles
Continue onto W Main St and into Farmington