Shiprock Pinnacle
Shiprock Pinnacle is one of New Mexico's most iconic landmarks. This unique towering rock formation can be seen for miles in all directions. Shiprock is known to the Navajo as "Tsé Bit' A'í", or rock with wings. The peak tip rests at 7,178 feet above sea level, and is at the center of three volcanic pressure ridges that pushed the rock skyward millenniums ago. Due to its sacred nature, climbing is not permitted.
Visible from Hwy. 64 & Hwy. 491
505-368-1089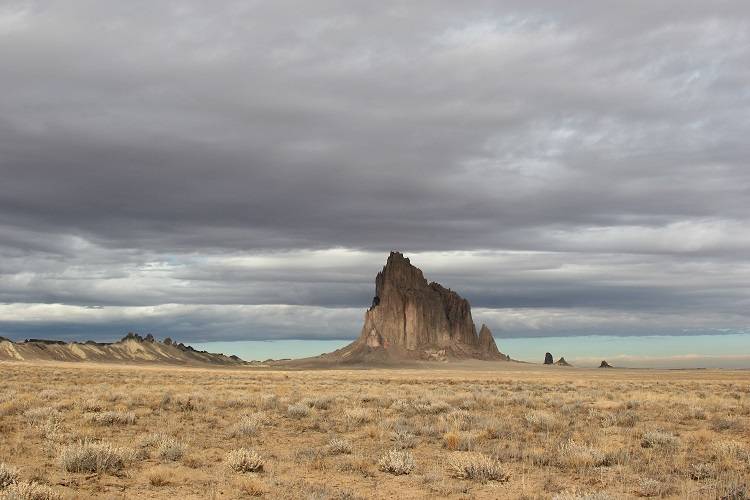 Shiprock Pinnacle is visible 30 to 50 miles from the peak, in almost every direction. This sacred landmark is located south of the community of Shiprock on Hwy. 491. Best viewing is west of Farmington along Hwy. 64 or south of Shiprock on Hwy. 491. To reach the base of Shiprock for a self-guided tour and up-close view turn west off Hwy. 491 onto Red Valley Road / Route 5, south of the formation. Route 5 actually passes through the south dike and offers stunning views and connects with multiple dirt roads that will lead you to the base of Shiprock peak. Keep in mind that these roads intersect private property. Be respectful of the people and land you encounter and watch for cattle and horses.