For over 700 years, the Ancestral Pueblo people built thriving communities on the mesas and in the cliffs of Mesa Verde. Today, the park protects the rich cultural heritage of 26 Pueblos and Tribes and offers visitors a spectacular window into the past.
Hwy. 491, Mesa Verde National Park, CO 81330
(970) 529-4465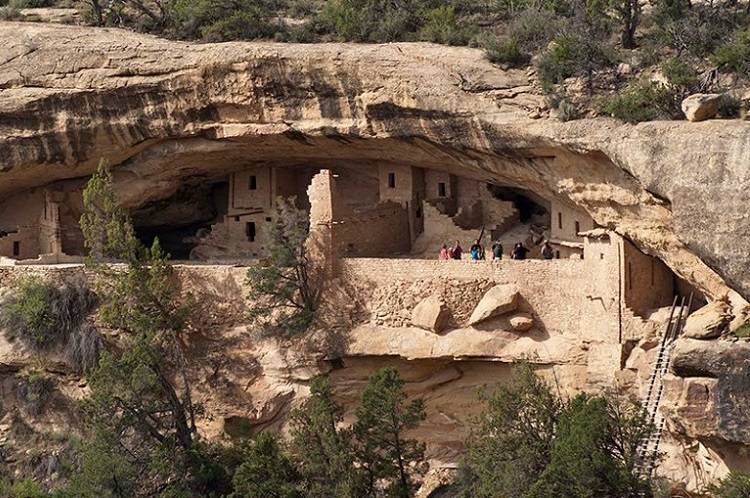 For updates on closures at Mesa Verde please visit https://www.nps.gov/meve/index.htm
Mesa Verde National Park is an archaeological preserve famous for its concentration of cliff dwellings.
75 miles north of Farmington on Hwy. 491 (near Cortez, CO)
Hours: 8 am-5 pm, extended hours in the summer
Cost: Fee: $30 per private vehicle, $12 per person (walking, bicycle), $25 per motorcycle.
Activities: Bicycling, interpretive programs, guided and self-guided tours, camping, hiking, wildlife watching, photography, stargazing
Campground: open approximately May to mid-October, call ahead for details
Facilities: Far View Visitors Center, Chapin Mesa Archeological Museum, campgrounds, picnic area, hiking and biking trails
Additional information from the National Parks Service