The Spirit of New Mexico is reflected in the collection of paintings, sculptures, ceramics, and other art forms that comprise the San Juan College collection.
4601 College Blvd. Farmington, NM
505-566-3464
Show Map Hide Map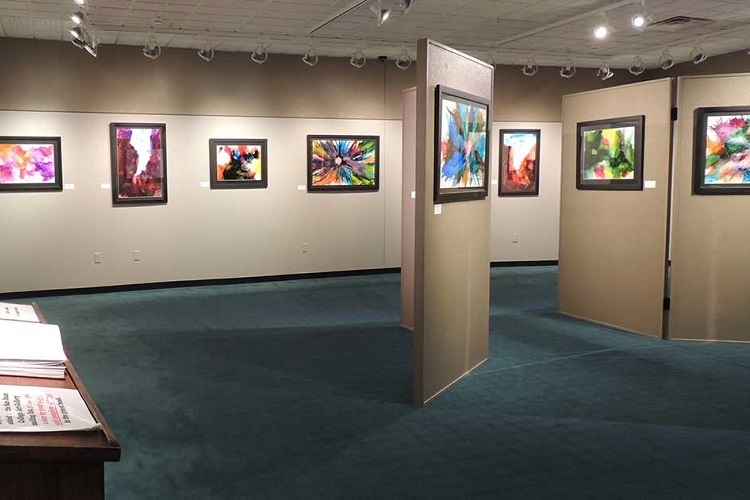 This unique collection is exhibited across campus, in the Henderson Fine Art Gallery and Humanities Art Gallery. The works of art in this collection capture the Spirit of New Mexico through representations of the culture, the land, the sky and the people of this great state.
Henderson Fine Art Gallery located in the Henderson Fine Arts Building
Henderson Fine Art Gallery Hours: Monday – Friday 10 am – 5 pm
The Humanities Art Gallery located on the second floor of the West Classroom Complex
The Humanities Art Gallery Hours: Monday – Thursday, 8 am – 10 p.m. Friday, 8 am – 5 pm