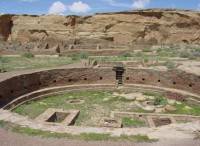 22 Apr, 2016
USA Today and 10Best reader's voted for the Top 10 Archaeological Sites in America.
Categories: Announcements
16 Jan, 2016
The National Parks Service turns 100 on August 25, 2016. Outdoor lovers looking to celebrate the Centennial by visiting our country's beloved national parks and monuments will find Farmington, New Mexico an ideal basecamp for a national park tour.
Categories: Press Releases