15 Mar, 2016
Memorial Day Weekend in Farmington, New Mexico brings about an eclectic celebration of area rivers, featuring live music, vendors, food, and outdoor fun with the annual signature event, Riverfest.
Categories: Press Releases
11 Aug, 2015
Farmington Convention & Visitors Bureau announces that Farmington, New Mexico is open and safe to visitors and has much to offer
Categories: Press Releases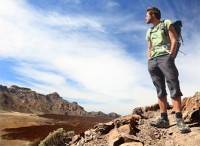 1 Aug, 2014
This Four Corners mainstay may fly under the radar—but it's out of this world. Wake up in a cave, cycle down a mountain, treasure hunt in trading posts, time-travel to prehistory, and recover with top-notch tapas and a locally micro-brewed pint.
Categories: Announcements