25 Sep, 2017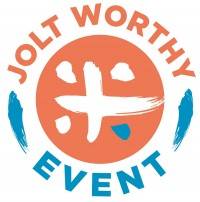 We have a fun selection of events to showcase as Jolt Worthy for the month of October. Click on the title link for the complete event description and details.
Shipwreck: Grab your matey and stop by the Farmington Museum & Visitor Center to walk to plank into Shipwreck! Pirates and Treasure. This hands on, interactive traveling exhibit includes a robotic arm to pick up treasure, 500 priceless artifacts from recovered famous shipwrecks and more! It runs through February 17, 2018. Admission is $7 adults, $4 children. Open Monday through Friday, 8am - 5pm, Saturday 8am - 7pm.
Chile in October: Don't miss this annual chile cook-off brought to you by the Farmington Chamber of Commerce. Enjoy a beautiful day along the Animas River at Berg Park with chile and salsa tasting and live music on October 7th from 11am – 3pm. $10 adults, 12 and under free with an adult.
Road Apple Rally: Compete in or watch the longest continually run mountain bike race in North America. Since 1981, this famed race has offered divisions for beginner, pro, expert, sport and single speed and also features a children's obstacle course. Held October 7th, 7am - 12pm, starting at Lions Wilderness Park.
Four Corners Storytelling Festival: Stories aren't just for kids! Nationally recognized and local storytellers descend upon Farmington on October 13th and 14th, as the Farmington Public Library brings to you the free Four Corners Storytelling Festival. Events held at Berg Park and the Totah Theater.
Boat & Float Fest: Paddle over to the Farmington Aquatic Center for their annual Boat & Float Fest! Enjoy trying out canoes, kayaks and paddleboards in the pool on October 13th from 4:30 - 7:30pm. Admission $4.
BooPalooza: Participate in this family friendly Halloween party in Historic Downtown Farmington on October 31st from 4 - 6pm! Enjoy games, dancing and a live DJ, costume contests and of course trick or treating, all made possible by Parks, Recreation & Cultural Affairs.
Downtown Maker's Market: Visit Downtown Farmington for the Downtown Maker's Market in Orchard Park every Thursday evening through October 26th. The Maker's Market features vendors who grow and sell produce and create baked goods, handmade goods, art, and re-purposed items; along with collectors of antiques and vintage items and much more!
Farmington Grower's Market: Shop for locally grown food and hand-made goods at the Farmington Grower's Market every Saturday, 8am-12pm, and Tuesday, 4-6pm, at the Farmington Museum & Visitor Center.
MadLab - Sensory: Explore a variety of paints, slime, sound containers, glue, glitter, dough, and more at MadLab, brought to you by Peach's Neet Feet. Children must be accompanied by a caregiver during class and be prepared to get messy. Class is one hour, held every Wednesday and Thursday. Preregister online.
The FBA consists of local residents, organizations and businesses working together to energize how we live, work, play and stay Farmington. Each month, the FBA meets for the Action Team Meeting and votes on the top upcoming events from the community calendar at www.FarmingtonNM.org. Event organizers interested in endorsement need only submit their event to the calendar. The FBA will select December Jolt Worthy Events in the October Action Team Meeting. Join Jolt Your Journey on Facebook for updates.