29 Apr, 2019
We have a fun selection of events to feature for the month of May! Learn more about each event by clicking on the title link, or visiting the community calendar at FarmingtonNM.org/Events.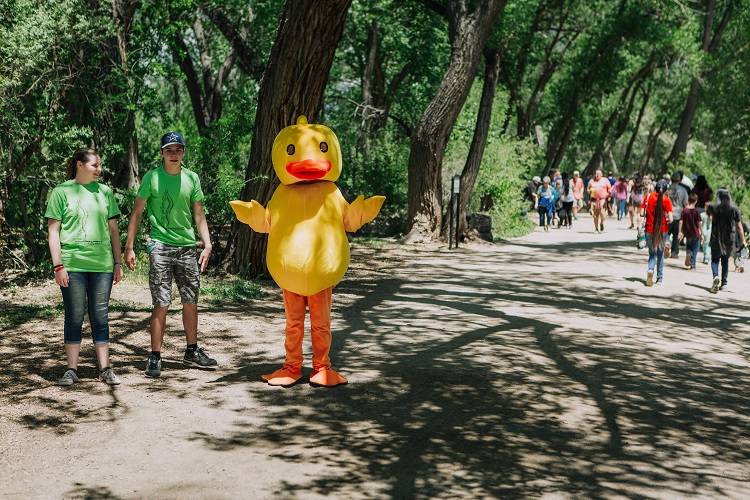 Petroliana Oil and Gas Memorabilia Exhibit: This exhibit at the Farmington Museum showcases an impressive collection of oil and gas memorabilia. These cultural artifacts will be featured in this exhibit throughout 2019, including pieces from the Alan Hawkinson collection.
Jazz Jam: Fall in love with Jazz! Join music lovers for a live Jazz Jam, every Wednesday evening from 7 to 9pm at Studio 116 in Historic Downtown Farmington. All ages are welcome to attend these free concerts, organized by the San Juan Jazz Society.
May the 4th Be With You Disc Golf Tournament: Celebrate May the 4th with this all amateur division disc golf tournament at the San Juan College Disc Golf Course. In its second year, this tournament offers a new layout with Par 4's and Par 5's, with some exceptional prizes.
Clubs For Kids: Share the love of golf with your kids and learn about the First Tee Summer Programs, at this free family friendly event May 16th from 3pm to 6pm at, Pinon Hills Golf Course. There will be golf club and swing instruction to the first 200 kids (ages 6-17) and Golf Carnival Games for kids ages 3 and up.
Dark Skies Tour: Join Four Corners Explorers, on the evening of May 18th, for some off-roading and stargazing as you explore the dark skies of Chokecherry Canyon during the May Blue Moon. As limited seats are available, book this unique experience early.
Healing Field: Continuing Farmington's tradition, the San Juan East Rotary Club will host the annual Healing Field flag display May 24th to May 27th, at the Boys & Girls Club of Farmington. This patriotic display of 500 flags is truly unforgettable. There's no cost to visit this display; however, sponsoring flags supports the event.
Riverfest: Area rivers are celebrated with a festival of music, food, activities and entertainment. This festive celebration takes place along the Animas river trails, from Berg Park to Animas Park in Farmington May 24th to May 26th.
The FBA consists of local residents, organizations and businesses working together to energize how we live, work, play and stay Farmington. As a group, they have chosen to highlight events that go above and beyond to energize life journeys through exceptional performances and unique opportunities. Each month, the FBA meets for the Action Team Meeting and votes on the top upcoming events from the community calendar at www.FarmingtonNM.org. Event organizers interested in endorsement need only submit their event to the calendar.