We have 9 special events that are sure to energize your March and help you usher in Spring! These Jolt Worthy Events are sure to delight outdoor lovers and active families. Click on the title link to be directed to the complete event description for additional information.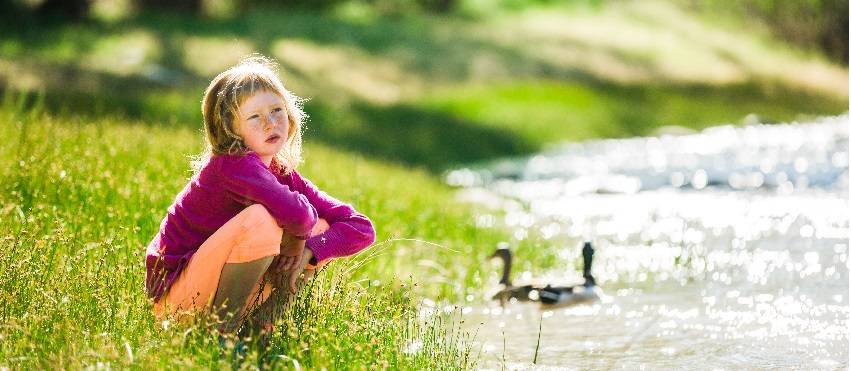 Dinosaurs of New Mexico
Since opening in 1986, the New Mexico Museum of Natural History and Science has become the number one place to view dinosaurs from New Mexico. Wanting to share their collection and discoveries with people throughout the state, the Museum of Natural History and Science presents the exhibition Dinosaurs of New Mexico at the Farmington Museum March 2 through September 8, 2018. Farmington Museum & Visitor Center hours are Monday – Saturday, 8:00am – 5:00pm. Entry is free.

Beneficial Bugs
On Saturday, March 3 from 10:00am - 12:00pm, learn about New Mexico's pollinators and beneficial insects at Riverside Nature Center through planting seeds that attract pollinators, art activities in the observation room and a hands-on visit to the Xeriscape Demonstration Garden, with NMSU Master Gardeners. Concepts, activities and handouts for all ages. This is a free event.

Mother Son Dodgeball & Ice Cream Sundae Bar: Moms and sons, get ready for Farmington's annual Mother Son Dodgeball Tournament and Ice Cream Sundae Bar! This is the perfect chance to build lasting memories and enjoy a special day out for moms and their boys. THIS EVENT IS SOLD OUT.

Boat & Float Fest and Annual Beach Party
Join the Farmington Aquatic Center for Boat & Float Fest and annual Beach Party on Friday, March 9th from 4:30pm - 7:30pm at the Farmington Aquatic Center. This is a fun event for the entire family. Entry is only $4 and includes rental of kayaks and canoes. This is a safe and fun chance for your family to try their boating skills before taking to the open water.

Maurice Sendak: 50 Year; 50 Works; 50 Reasons
In this special exhibit, you'll explore 50 original artworks by the creative genius, Maurice Sendak, author and illustrator of the beloved children's book, Where the Wild Things Are. The exhibit includes sketches, illustrations and works on paper. From March 10 to April 22, 2018, this special exhibit will be on display at the Farmington Public Library. Cost is $1 per child and $3 per adult.

Pi Day
Celebrate Pi Day at the E3 Children's Museum & Science Center! There will be tons of Pi related science and math activities and pie of course! This is a free family fun activity on Wednesday, March 14th from 3:30pm - 4:30pm.

Travel Across New Mexico
Help City of Farmington's Parks Recreation & Cultural Affairs Department travel enough miles (373 to be exact) to cross New Mexico on their new ADA accessible trail at the Fairgrounds Soccer Complex in Farmington! Walk, wheel, jump, or even dance laps around the ½ mile trail with hundreds of other people to show support for active lifestyles and a local charity on Saturday, March 17th from 10:00am - 2:00pm. The first 200 participants will get a "Travel Across New Mexico" t-shirt.

Tween Twilight Egg Hunt
The Farmington Recreation Center will host this special twilight egg hunt for tweens on Thursday, March 29th from 8:00 to 9:30pm at Justis Park. Bring a flashlight and hunt for prizes of all sorts, including candy, movie passes, iTunes cards, and more! Other activities include games and snacks. This event is for ages 10 to 14 years old.

Easter EggStravaganza
This is the annual community Easter egg hunt that you absolutely do not want to miss! Come out to hunt for eggs and stay for a family-friendly day of fun at Sycamore Park on Good Friday, Friday, March 30th. The fun and activities include music, food vendors and games from 9:00am to noon.
For information on these and additional Farmington events visit the official community calendar of events. If you organize a San Juan County event, workshop or exhibit be sure to submit your event to the calendar. Jolt Worthy Events are selected at the monthly Farmington Action Team Meetings.