27 Feb, 2019
The Farmington Branding Alliance (FBA) has a fun selection of Jolt Worthy Events to feature for the month of March! Learn more by clicking on the title link, or visiting the community calendar at FarmingtonNM.org/Events. Events are listed in the order that they occur.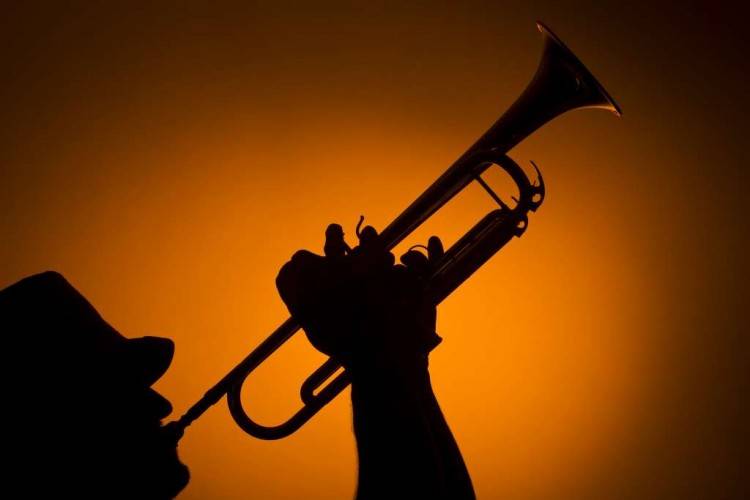 Petroliana Oil and Gas Memorabilia Exhibit - This exhibit at the Farmington Museum showcases an impressive collection of oil and gas memorabilia. These cultural artifacts will be featured in this exhibit throughout 2019, including pieces from the Alan Hawkinson collection.

World War I: Lessons and Legacies - To commemorate the 100th anniversary of the end of World War I, the Farmington Museum is featuring this exhibit of posters from the Library of Congress and artifacts from the museum's collection. Exhibit open through March 30th.

Jazz Jam - Fall in love with Jazz! Join music lovers for a live Jazz Jam, every Wednesday evening from 7 to 9pm at the Farmington Civic Center. All ages are welcome to attend these free concerts, organized by the San Juan Jazz Society.

Mother Son Dodgeball Tournament & Sundae Bar (SOLD OUT) - On March 2nd, the annual Farmington tradition of mother son dodgeball continues at Sycamore Park Community Center! This popular event is perfect for building memories and making friends.

The Mayors' Ball at the Farmington Civic Center - This is a fun opportunity to enjoy an elegant evening out, all for a good cause, as the Mayors of San Juan County come together to celebrate a special local non-profit. Event held on March 2nd at the Farmington Civic Center. Proceeds benefit the local Boys & Girls Clubs.

Super Race Weekend - Don't miss the largest barrel race in the 4 Corners, March 8th -10th at the San Juan County Fairgrounds! Watch as youth and senior riders compete for prize money and awards, at this family friendly spectator event.

Dancing with your Farmington Stars - Watch your local stars, as they perform routines with professional dancers on March 9th at the Farmington Civic Center. Vote for your favorite local star, laugh with the hilarious judges and support local charities. 2019 stars include David Burke, Sherri Sipe, Jamie Church, Steve Hebbe, Liesl Dees and Tina Pacheco-White.

Pi Day - Celebrate Pi Day at E3 Children's Museum & Science Center on March 14th. There will be Pi related science and math activities and pie of course! This is a free family fun activity, perfect for getting children excited about math and science.

Home Expo - On March 15th – 16th the Home Expo will be held at the Farmington Civic Center. There will be activities for all to enjoy, including a LEGO build off. There will also be helpful information, from landscaping and decorating to building and remodeling.

St. Patrick's Day Madness - Get in the mood for St. Patrick's Day by joining Sycamore Park Community Center for fun, games and refreshments on March 15th.

Boat & Float Festival - Join the Farmington Aquatic Center for their annual Boat & Float Fest on March 15th. This is the perfect event to get the family kayak ready for the summer. From kayaks to stand up paddleboards, there will be something fun and new for everyone to try.

Music for Masada - Enjoy an evening filled with food, fun, friends and great local musicians doing what they do best - all to support an amazing local cause, Masada House. Event held on March 30th at the Farmington Civic Center
The FBA consists of local residents, organizations and businesses working together to energize how we live, work, play and stay Farmington. As a group, they have chosen to highlight events that go above and beyond to energize life journeys through exceptional performances and unique opportunities. Each month, the FBA meets for the Action Team Meeting and votes on the top upcoming events from the community calendar at www.FarmingtonNM.org. Event organizers interested in endorsement need only submit their event to the calendar.