20 Jul, 2016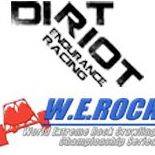 Farmington, NM - July 20, 2016

The highly anticipated 2016 W.E. Rock Grand National Championship will take place this fall at Farmington's award-winning Chokecherry Canyon Glade Run Recreation Area. In 2015, Chokecherry was named as the #1 New Mexico trail on the Top Off Road Trails in America list, published by PartCatalog.
The event features the highest skilled competitive rock crawling contest, where competitors can compete for bragging rights and a cash purse. The two-day competition takes place September 10–11th, with registration and meet-and-greet kickoff events on September 9th.
"Farmington is the destination for off-road enthusiasts, rock crawlers and anyone seeking an out-of-the-ordinary adventure," said Tonya Stinson, Executive Director of Farmington Convention and Visitors Bureau. "Whether you want to get into the driver's seat and race, or you're just looking for an incredibly action-packed spectating event, you won't want to miss out on this chance to watch the nation's best rock crawling racers compete."
For participants and spectators, there will be food vendors, official merchandise for sale and more. Those attending are encouraged to bring folding chairs and blankets and dress according to the weather. Tickets are available at the following price levels: $15 adult (ages 16+) for 1 day; $25 adult (ages 16+) for 2 days; $5 children (ages 8 to 15); kids free (7 and under). Spectator gates will open at 9am both Saturday and Sunday, with the competitions beginning at 10am.
"As the chosen vacation spot for active families and outdoor lovers alike, this event holds great importance to our community—not only for our local off-road enthusiasts, but also for those who choose to travel and take advantage of our wide variety of off-road trails," added Stinson. "This course will definitely challenge the skill of competitors, and we invite all to come out and watch this extreme sport competition."
Driver registration and additional information will be available online at www.werocklive.com/events/grand-national-rock-crawl-nm.