Saturday Sep 7 2024
All day
Brown Springs in Chokecherry Canyon
Join us for the 2024 W.E. Rock Grand Nationals at Chokecherry Canyon. The best in extreme rock crawling will battle it out for top honors as Farmington welcomes W.E. Rock competitors and off-road enthusiasts with a week packed with 4x4 fun.
Event Information
Brown Springs in Chokecherry Canyon
Pinon Hills Blvd & Glade Rd Farmington, NM
$25 Adult 2-day pass, $15 Adult 1-day pass, $5 Children 8-15, Kids 7 & Under Free
530-417-5333
Check back later for details about the 2024 W.E. Rock Grand Nationals!
If you come for W.E. Rock, be sure to join us for all of the Four Corners 4x4 Week events like Fall Crawl and the Downtown Off-Road Takeover!
2023 W.E. Rock Grand Nationals Tickets
Come see the best of the best from across the globe compete for top national honors. Spectators may purchase tickets for the W.E. Rock Grand Nationals prior to the event online or at the gate during the event.
Spectator Tickets for the WE Rock Event at Farmington, New Mexico - September 9-10, 2023
Adult (age 16+) - 1 Day $15
Adult (age 16+) - 2 Day $25
Military/Veteran - 1 Day $10
Military/Veteran - 2 Day $20
Child (age 8-15) - 1 Day $5
Child (age 8-15) - 2 Day $10
2023 W.E. Rock Grand Nationals Schedule
Friday, September 8, 2023
2-4 pm - Tech & Registration Chokecherry Canyon
6-10 pm - Welcome party at the Downtown Off-Road Takeover in Historic Downtown Farmington
Saturday, September 9, 2023
9 am - Drivers Meeting
9 am - Spectator Gates Open
10 am - Competition Starts
5 pm - Series Awards presented
Sunday, September 10, 2023
9 am - Spectator Gates Open
10 am - Competition Starts
Shootout at end of the Competition
Shootout for ProMod and Unlimited
Awards follow the Shootout
What is W.E. ROCK
The sport of World Extreme Rock Crawling or W.E. ROCK is all about challenging driver and machine. Competitors build amazing vehicles to drive over the most extreme obstacles our world-renowned course designers can dream up. Spectators will see vehicles perform maneuvers you never thought possible. Conquering large boulders, steep climbs, rock ledges, and massive drops, all while avoiding strategically placed cones. Depending on the class the competitors choose to compete in their vehicle must follow some basic build rules and safety requirements. The rules are designed to keep each class fair while allowing the builder freedom to engineer the most competitive vehicle they can. Once on the course, the driver and spotter have 10 minutes to navigate 3-4 gates (set of cones) without hitting any cones and as few backups as possible. Each cone hit or backup they take adds points to their score and the team with the lowest score wins. The courses are designed to provide the most action for the spectators throughout the weekend and force drivers to push what they have built to the limits.
Spectators What to Expect
Each event starts on Saturday morning at 10 a.m. with the National Anthem. The competitors are lined up and ready to start on multiple obstacles at the same time. There are typically eight courses available to begin. The courses labeled A are for the professional classes, the courses labeled C are for the sportsman classes. You will see all kinds of vehicles on each course.
Each competitor will complete four courses on Saturday and four courses on Sunday. The best professionals will move into the Shootout course on Sunday afternoon to determine who the winners of the weekend are.

Courses are designed to be completed in ten minutes or less. If a driver fails to complete in ten minutes, they will receive points only for their progressive gates. Each course generally has elevation changes, crack lines, cone placements, and other obstacles designed to challenge the drivers and spotters.
On-site you will find food vendors, toilets, and plenty of sunshine (on a good day). Be sure to visit the W.E. Rock Events General Store for all your official merchandise – t-shirts, hoodies, caps, etc.
At the gate, pay your entry fee, and then follow the traffic flow. You will usually pass the W.E. Rock Events trailer first, please stop and take a look and ask ANY questions you may have. Then look around for the spectator safe areas to watch the action, almost anything outside the barriers is good. Rockcrawling is one of the few motorsports events where you can be up close and personal with the competition.
Some things you may want to bring with you – Folding chairs, a blanket, sunscreen, a hat or umbrella, coats, sweatshirts, or rain gear depending on the forecast. Water to drink and snacks – coolers are allowed on site. Money for buying souvenirs, but know that credit cards are typically accepted too.
Upcoming Dates: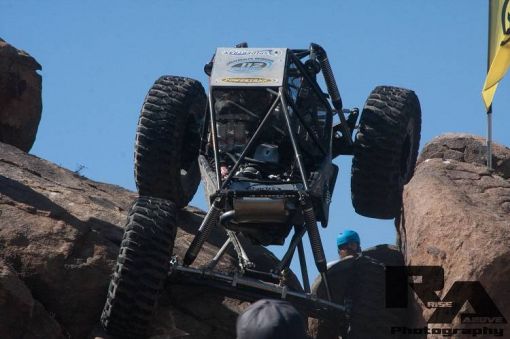 We Also Recommend
---
Chokecherry Canyon Glade Run Recreation Area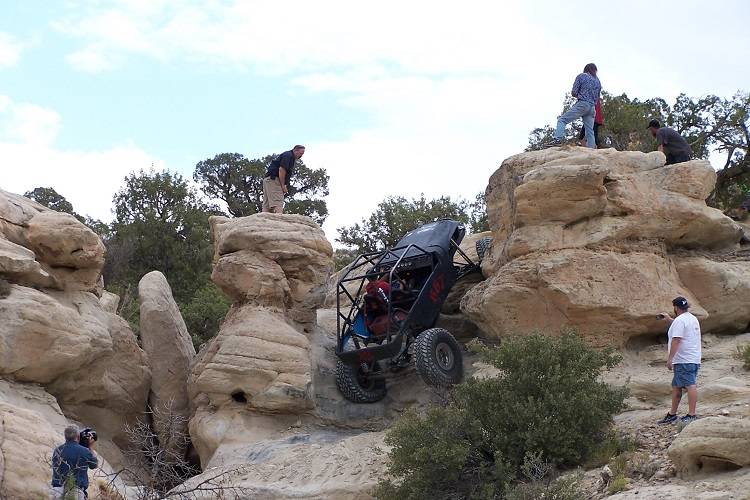 Glade Run Recreation Area, also known as the Glade, consists of 19,000 acres of open public land along the north and northwest side of Farmington. At an elevation of 5,669 feet, this popular recreation area consists of sandy arroyos, slick rock, rolling foothills, and mountain trails. The Glade offers motorcycle, mountain bike, ATV/UTV, Jeep, and equestrian trails. The area is open year-round, dry overnight camping is permitted.
Learn More
»
Pinon Hills Blvd. and Glade Road, Farmington, NM
505-564-7600