Sites to Visit in the Four Corners Area
Visitors seeking the adventure, natural beauty and wide-open spaces of the American Southwest love exploring the Four Corners region. It is the perfect destination for adventurers, history buffs and nature lovers alike.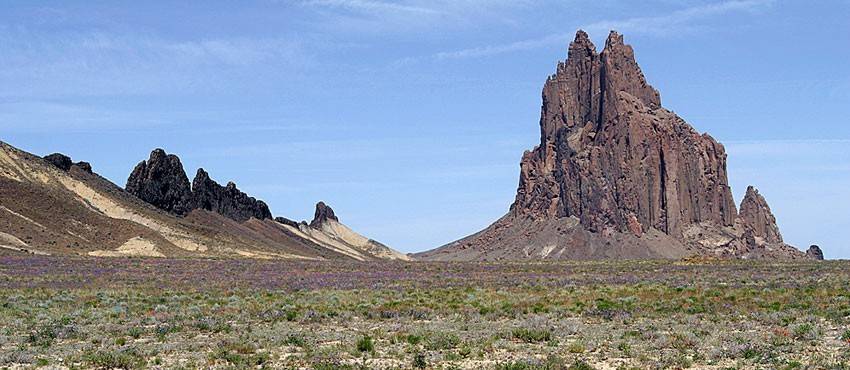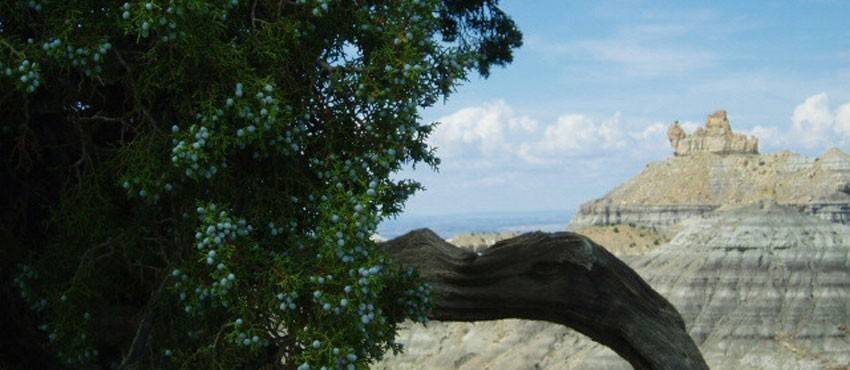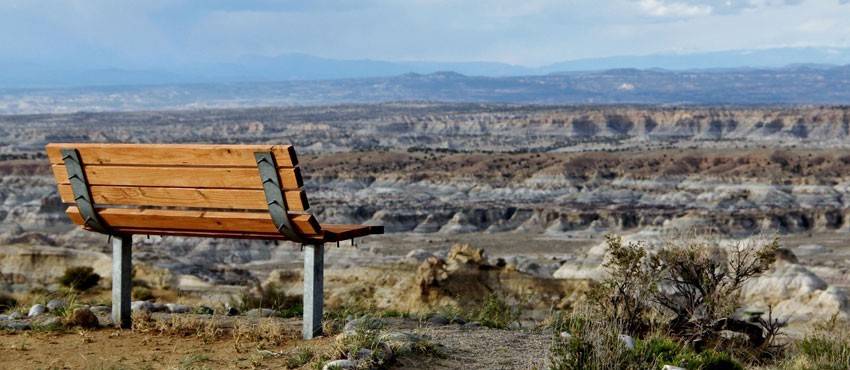 Immersed in scenery photographers dream of, the Four Corners region is rich with Native American history, National Parks and UNESCO World Heritage Sites. Explore the cultural adventures of the Four Corners region and enjoy Farmington as your energizing and affordable basecamp!
Anasazi Heritage Center
27501 Hwy. 184, Dolores, Colorado 81323
(970) 882-5600
The Anasazi Heritage Center is southwest Colorado's premier archaeological museum with permanent and changing exhibits featuring archaeology, history and regional Native American cultures.
Canyon de Chelly
Hwy 160 / PO Box 588, Chinle, AZ 86503
928-674-5500
The labyrinth called Canyon de Chelly (d'SHAY) is really several canyons. Throughout the park, visitors will see archaeological ruins such as cliff dwellings and kivas as well the panoramic views of the canyons.
Edge of the Cedars State Park
660 West 400 North, Blanding, Utah 84511-0788
(435) 678-2238
Edge of the Cedars State Park features an Ancestral Puebloan (Anasazi) ruin and modern visitor center and museum. The museum is the archaeological repository for southeast Utah.
Escapology Escape Rooms Farmington
4601 E. Main Street, Farmington Animas Valley Mall
505-675-0303
Live escape room experience! Located inside the Animas Valley Mall.
Goosenecks State Park
c/o Edge of the Cedars State Park Museum, 660 West 400 North, Blanding, UT 84511
(435) 678-2238
Goosenecks State Park is where the San Juan River has carved deep canyons through the countryside before reaching the Colorado River. The river winds back and forth for 5 miles while only traveling one linear mile.
Mexican Hat Rock
US Highway 163, Utah
Mexican Hat Rock is a rock formation north of the small town of Mexican Hat shaped like an upside-down sombrero. The town of Mexican Hat serves as the "put-out" spot for rafters on the San Juan River from Bluff, UT. The Mexican Hat Rock can be reached by a small trail.
Monument Valley
Hwy. 163, Monument Valley, AZ
928-871-6647
Monument Valley's enchanting landscape displays mesas, buttes and fragile pinnacles covering 91,696 acres in Southeast Utah and Northwest Arizona. The world-famous panorama of Mitten Buttes and Merrick Butte are visible from the Monument Valley (Tse'Bii'Ndzisgaii, Navajo name) Visitors Center. Places such as Ear of the Wind and other landmarks can only be accessed via guided tours.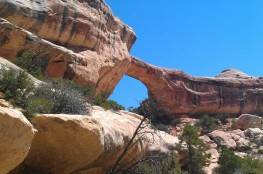 Natural Bridges National Monument
35 miles west of Blanding, Utah
(435) 692-1234
Natural Bridges National Monument features three large natural bridges, Kachina, Owachomo, and Sipapu, set at the bottom of two adjacent canyons. Visitors can view the arches from an overlook or hike trails to experience them up close and personal.