All Veterans Memorial Plaza is located within Animas Park, along the Animas River. This memorial park is a place where all veterans can be honored and remembered.
South Tucker Ave. and River Road Animas Park, Farmington, NM
505-599-1400
Show Map Hide Map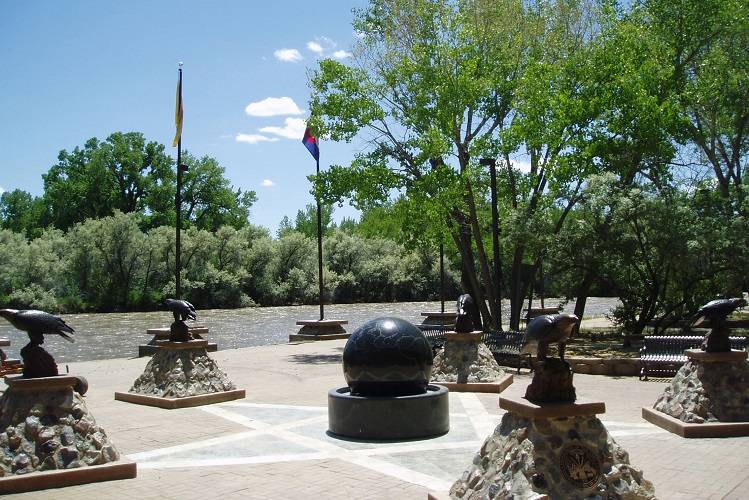 The focal point of this stunning memorial is a large floating stone globe that is suspended over a layer of water and can easily be rotated. On the globe, stars indicate every point where the United States has been involved in a conflict. Flags representing the states and tribes of the Four Corners line the edge of the memorial and banks of the Animas river. Memorials to each branch of the military and each conflict are included in the All Veterans Memorial Plaza to honor and share our history and the sacrifices that have been made.
To access the memorial directly, turn south onto South Tucker Ave. from San Juan Blvd. The memorial is located on the North side of the Animas and can be accessed from the Animas River Trails. Parking is available in the Animas Park parking lot, where South Tucker Ave. meets River Road.