1 Mar, 2023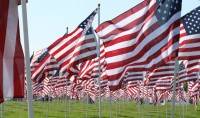 To learn more about each event, simply click the event title. If you have additional questions the Visit Farmington team is here to help. Call our office at (505) 326-7602, join us on Facebook or Instagram, or connect with us via email.
2023 Farmington Events You Don't Want To Miss
April 7-May 21, 2023 Live Horse Racing
The 2023 racing season at Sunray Park & Casino will be from April 7 through May 21. Experience live horse racing every Friday, Saturday, and Sunday with post time at 2:15 pm. Admission is free and special activities and themes are featured weekly. Private tables may be reserved for the season by calling 505-566-1200.
May 26-28, 2023 Riverfest
Join us in Farmington for this popular annual event! Area rivers are celebrated along the Animas River trails and at Berg Park. This festival features river rafting, a car show, wiener dog races, live music and entertainment, food, art, and an abundance of activities. This is a free event.
May 26-29, 2023 Healing Field
The San Juan Rotary Club is proud to present the annual "Flags of Remembrance Healing Fields" Memorial Event. Hundreds of 3x5 America Flags will fly on eight-foot poles, displayed in perfect rows and columns, in an awe-inspiring tribute to honor those men and women who sacrifice their time, talents, and lives for freedom, society, and to better the lives of others. Each flag will fly in honor of a hero. The flags will be on display Friday, May 26th- Monday, May 29th from 10:00 am-7:00 pm daily at the Farmington Girls & Boys Club football field.
June - September 2023 - Downtown Makers Market
Explore the Makers Market for locally made and grown treasures! Hosted every Thursday evening in Orchard Park, historic downtown Farmington, from 4:30 pm to dusk. This is a fun opportunity to meet local artists and makers as you browse for one-of-a-kind treasures and vacation souvenirs.
June 8-18, 2023 Spamalot
Four Corners Musical Theatre Company presents Spamalot at the Farmington Civic Center. Lovingly ripped off from the classic film comedy, Monty Python and the Holy Grail, Spamalot retells the legend of King Arthur and his Knights of the Round Table with the help of a bevy of beautiful showgirls, cows, killer rabbits, and French people. Performances will be Thursday, Friday, and Saturday at 7:30 pm. Sunday matinees will begin at 2:00 pm. Tickets are $14-$18.
June 10, 2023 Jolt Jamboree An Adventure Expo
This free and family-friendly event celebrates the many opportunities to play in Farmington! Hours are 10:00 am to 3:00 pm at the Farmington Museum & Visitor Center. There will be fun vendors, entertainment, activities, presentations, food, and Zook the Dinosaur!
June 21, 2023 Summer Solstice at Salmon Ruins
Observe the summer solstice just as the Ancestral Puebloans did! The archeologists at Salmon Ruins have determined interesting features and uses of the structures that remain at this historical site. A summer solstice viewing should be on every history lovers bucket list. The site will be open for visitation at 7:00 am. The event includes a guided tour of the ruins with a full explanation of the research and findings into the solstice structure. The tour wraps up in time for the sunlight to illuminate a 1,000-year-old feature through a narrow opening into room #82 at Salmon Ruins.
June 30 - July 4, 2023 Freedom Days
Join Farmington, New Mexico as we celebrate the Fourth of July with Freedom Days, our multi-day celebration! Festivities include a Gem & Mineral Show, concerts, an Ice Cream Social and fireworks.
July 6-30, 2023 Into the Woods
Four Corners Musical Theatre Company presents "Into the Woods" at the beautiful Lions Wilderness Amphitheater. Performances will take place Thursday-Sunday at 8:00 pm. This popular story by James Lapine and Stephen Sondheim follows a Baker and his wife, who wish to have a child. When the Baker and his wife learn they cannot have a child because of a Witch's curse, the two set off on a journey to break the curse. Tickets are $14-$18.
July 20-29, 2023 Connie Mack World Series
Since 1965, Farmington has been host to the Connie Mack World Series. Connie Mack World Series teams are comprised of highly talented players ages 16 to 18 from across the United States. Twelve teams will compete for the championship as pro scouts and college officials join friends, family, and fans at Ricketts Park.

August 10-20, 2023 Joseph and the Amazing Technicolor Dreamcoat
The Four Corners Musical Theatre Company presents "Joseph and the Amazing Technicolor Dreamcoat" at the Farmington Civic Center. Performances will take place Thursday, Friday, and Saturday at 7:30 pm. Sunday matinees will begin at 2:00 pm.
September 2-3, 2023 Totah Festival
Talented Native American artisans are juried into this annual festival celebrating the craftsmanship and friendship of regional artists. Totah Festival features a weekend of fantastic food, a Cultural Dance Expo, and the very popular authentic Navajo Rug Auction.
September 4-10, 2023 4 Corners 4x4 Week
Join us in Farmington for 4x4 fun as we roll out the red carpet for the 2023 W.E. Rock Grand Nationals competitors! Complete with trail rides, a massive 4x4 show & Downtown Takeover, and the World Extreme Rock Crawling competition - we have plenty of 4x4 fun for everyone!
September 23-24, 2023 Harvest Wine Festival
Celebrate the harvest season with music, art, food, and the great grape stomp at the Wines of the San Juan. Hours will be Saturday from 11 am to 7 pm and Sunday from 12 to 6 pm. Admission is $20 per adult, children are free.
September 29 - October 1, 2023 Four Corners Balloon Rally
Join us for three days of wonder as hot air balloons from across the nation fly over our Farmington skies in the mornings. There will also be evening events and balloon glow Friday and Saturday nights.
October 5-7, 2023 Southwest Apple & Chile Fest
The Southwest Apple & Chile Fest is the annual signature event of Farmington's Arts & Cultural District. This special event celebrates our thriving art scene and unique history with apples and chile via a family-friendly festival in Historic Downtown. The fun begins with the October 5th Makers Market and Art Walk on the 6th and concludes with Chile in October Fest Chile Cookoff on October 7th.
October 7, 2023 Road Apple Rally
Each October, mountain bikers meet in Farmington, New Mexico to compete in the annual Road Apple Rally! The Road Apple Rally is a favorite for professional and new riders, known for its fast and fun 15 and 30-mile courses. This is also the longest-running MTB race in the United States.
December 1, 2023 Riverglo
Discover Farmington's holiday spirit along the Animas River! Luminarias, carolers, and a live nativity transform the riverwalk trails and Berg Park for this holiday celebration.
December 2, 2023 Luminaria Display
A glimmering array of luminaria will shine from rooftops, along sidewalks, in courtyards, and parking lots throughout the evening at San Juan College. Walkers can begin enjoying the Luminarias at 5 p.m., while the driving route will open at 6 p.m.