Thursday Oct 5 2023
All day
Historic Downtown Farmington
Join the fun and take part in Farmington's Southwest Apple & Chile Fest! This special event celebrates our thriving art scene and unique history with apples and chile via a family-friendly festival in Historic Downtown. The fun begins with the October 5th Makers Market and Art Walk on the 6th. The fun continues Downtown with Chile in OctoberFest on October 7th. VOTED A JOLT WORTHY EVENT!
Event Information
Historic Downtown Farmington
105 N Orchard Ave Farmington, NM
Northwest New Mexico Arts Council / Chamber of Commerce
Visit Website
Free / Fee for Chile Tasting
505-320-0615 or 505-325-0279
The Southwest Apple & Chile Fest is the annual signature event of Farmington's Arts & Cultural District. A celebration of a bygone era when the local economy was based on produce, especially apples! San Juan County's original historian and early leader of Farmington, Julie Gould Miller, wrote, "The first fruit trees were planted around 1880 as an experiment, but within a few years the most productive results followed. By 1891, approximately 23,000 standard varieties of fruit trees were planted, followed in 1892 by about 50,000." While indigenous peoples in the southwestern desert had cultivated peach trees for hundreds of years, it was apples that become the primary fruit crop of San Juan County orchards. The shipping of fruit across the country was so central to the county's economy; the local train service was dubbed the Red Apple Flyer! It was the orchards that provided jobs and income from farming, fruit picking, transport and canning.
Join us in Downtown Farmington for the third annual Southwest Apple & Chile Fest! This year's festival includes the Northwest New Mexico Art Council's Maker's Market Thursday and Friday from 3:00 –8:00 PM at Orchard Park, a book signing of A Railroad Here? Meet the Red Apple Flyer? by Catherine Davis at Artifacts Gallery on Friday evening, historic photos of the history of the apple orchards in San Juan County with the Farmington Museum, and Children's activities at the Museum of Navajo Arts & Culture and the Chamber of Commerce's Annual Chile in October Fest on Saturday along Main Street in the Historic Downtown Farmington corridor. Enjoy live music, beer and wine in Orchard Park, Chile tasting along Main Street and family fun at Locke St. Eats, as well as shopping with local merchants.
2023 Southwest Apple & Chile Festival Schedule
Honor Farmington's agricultural roots and visit Artifacts, the Chile Pod, Three Rivers Brewery, and Locke St. Eats, showcasing special apple and chile items on their menus.
Thursday, October 5, 2023
Maker's Market at Orchard Park 3:00 - 8:00 PM
Friday, October 6, 2023
Maker's Market at Orchard Park 3:00 - 8:00 PM
Art Walk throughout Downtown Farmington, 5:00 - 8:00 PM
Saturday, October 7, 2023
Chile in October Chile Cook-Off at Orchard Park and Downtown Farmington, 11:00 - 3:00 PM
Beer Garden in Orchard Park, Joker's Wild at Orchard Park Pavilion, Chile Cooks along Main Street, and additional band and family activities at Locke St. Eats. Please note, there is a $20 admission fee for chile tasting.
Upcoming Dates: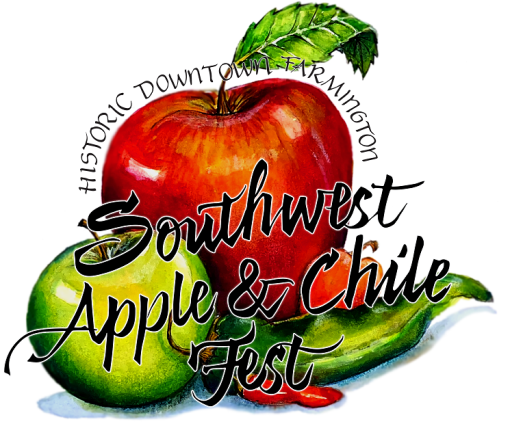 We Also Recommend
---
TRAC Art Center & Gallery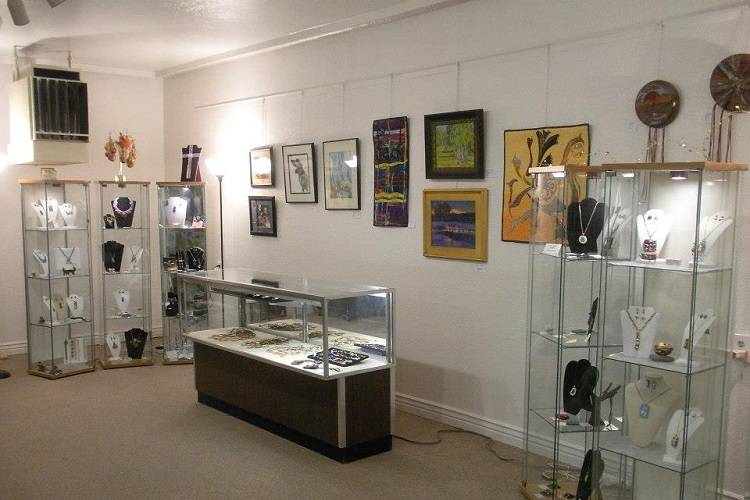 123 W Main, Farmington, NM 87401
505-716-7660