Previously Held September 7, 2021 - September 12, 2021
Location varies by event
Join us in Farmington for a week of 4x4 fun as we roll out the red carpet for the 2021 W.E. Rock Grand Nationals competitors! Complete with trail rides, a massive 4x4 show & Downtown Takeover, and the World Extreme Rock Crawling competition - we have a week packed with 4x4 fun.
Event Information
Location varies by event
Farmington, NM
Varies per event
General info 505-326-7602, Fall Crawl and 4x4 Show 505-716-0269
Please continue to check back for 2021 event details, and visit werocklive.com to keep an eye on who will battle it out for top honors in Farmington!
2021 4 Corners 4x4 Week Schedule
September 4-6
Cliffhangers Labor Day Invitational
If you are interested in exploring the best trails found in the region, this special event is for you! Our local clubs are hosting this multi-day event specifically for visiting 4x4 Clubs and those new to off-roading in the area. With trail rides fit for every type of vehicle and all skill levels, seats are going fast.
September 7, 2021
Fall Crawl Meet & Greet
2 pm to 8 pm - Fall Crawl participants sign up for trails and meet trail guides at
Black Bear Unlimited
. If you missed early registration, you can still register for Fall Crawl, but must do so at the Meet & Greet.
September 8-9, 2021
Kick-off 4x4 Week right, and experience the epic offroading found in the Farmington area for yourself! The 2021
Fall Crawl
offers two days of guided trail runs exploring scenic landscapes and phenomenal trails that have shaped an avid offroading community. There will be easy, medium, and difficult-rated trail rides into Chokecherry Canyon and Largo Canyon.
Fall Crawl registration is open on Eventbrite
. The entry fee is one day at $40 and two days at $65. Tickets are limited in number. This event and tours are organized by the
Cliffhangers 4 Wheel Drive Club
. If you missed early registration, you can still register for Fall Crawl, but must do so at the Meet & Greet on September 7th.
September 10, 2021
Eat My Dust Lunch
11:00 am -1:00 pm
Bring your 4x4 Downtown for the Eat My Dust Lunch. This meet-up is an opportunity for the visiting and local off-road community to gather together and show their support for local and small businesses. Be sure to visit The Chile Pod and Three Rivers Brewery for their 4x4 specials!
6:00 - 10:00 p.m. Join us and celebrate all things 4x4 as Farmington's passion for offroading kicks in and takes over Historic Downtown! This special event includes a 4x4 car show, parts swap, flex ramp competition, and welcome party for the 2021 W.E. Rock Grand Nationals competitors. This is a fun opportunity to meet the national rock crawling champions, meet local off-roaders, and see their rigs! This family-friendly event is free for spectators. All 4x4 owners are invited to enter the show for a chance to win cash prizes, gear, and trophies for all classes. There will also be a raffle, open to all, with chances at some excellent 4x4 equipment and gear. Message organizers at
cliffhangers4x4club@gmail.com
with questions or contact Caleb at 505-609-4649 or Rick at 505-716-0269. The cost to enter in the 4x4 Show is $15 and $15 to compete in the Flex Ramp Competition. Registration and staging from 4:30 - 5:30 p.m. The event begins at 6:00 p.m.
Off-Road Downtown Takeover 4x4 Show Classes
Antique 4x4
Jeep CJ
Jeep TJ / LJ
Jeep JK / JKU / JL / JLU
Jeep Cherokee / Grand Cherokee
4x4 SUV
4x4 Pickup - Dodge
4x4 Pickup - Ford
4x4 Pickup - Toyota
4x4 Pickup - GM
Rock Crawler / Buggy
Race Rig
UTV
Extreme Rock Crawler
Best of Show
Ugliest 4x4
Prettiest 4x4
Loudest 4x4
SXS Flex Ramp
Flex Ramp
September 11-12
The World Extreme Rock Crawling Grand Nationals Championship returns to Farmington, New Mexico! Come see the best of the best from across the globe compete for top national honors. The event takes place in Brown Springs, part of the Glade Run Recreation Area. Tickets: $25 Adult 2-day pass, $15 Adult 1-day pass, $5 Children 8-15, Kids 7 & Under Free. Tickets can be purchased at the gate or in advance online.
Pre-purchase your WE Rock tickets online
with the code WEROCK21 to get 20% off most ticket prices.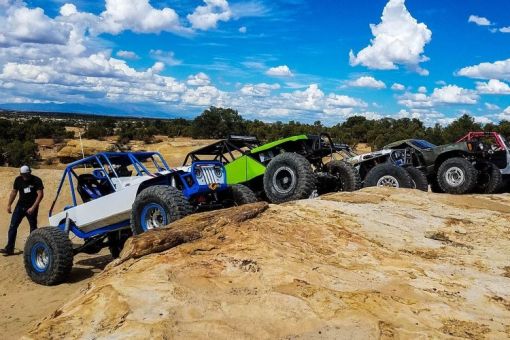 We Also Recommend
---
Black Bear Unlimited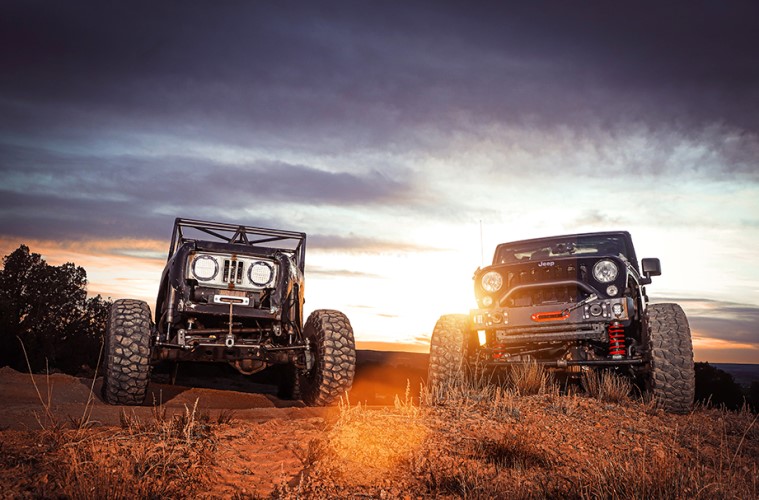 Black Bear Unlimited is your basecamp for adventure when looking to experience the world-class off-roading found in Farmington, New Mexico! From ride-along and guided 4x4 tours, to repair and build services this adventure company has you covered.
Learn More
»
109 E Pinon St Farmington, NM 87401
505-716-1621