Previously Held September 7, 2021 - September 9, 2021
Off Road Trails
Experience the epic off-roading found in the Farmington area at the Four Corners 4x4 4 Week Fall Crawl. The 2021 Fall Crawl offers two days of trial runs exploring the scenic landscapes and phenomenal trails and kick-starts a week of off-roading adventures. Tickets are limited for this event, and registration is now open!
Event Information
Off Road Trails
Chokecherry Canyon and Largo Canyon
$40-one day, $65-two days
505-716-0269
Farmington's Cliffhangers Four Wheel Drive Club will host the 2021 Fall Crawl, a part of the Four Corners 4x4 Week. Fall Crawl features two days of trial runs and offers easy, regular, and extreme tracks to accommodate every skill level. The event begins on September 7th with the Meet & Greet at Black Bear Unlimited.
2021 Fall Crawl Trail Run
Fall Crawl is a two-day 4 wheel drive event in Chokecherry Canyon and Largo Canyon. Farmington, NM is a great place to 4 wheel and is a well-kept secret! The Cliffhangers Four Wheel Drive Club guides will be meeting participants each morning to line up, have a driver's meeting, and then hit the trails. The type of runs will be Easy (4-5), medium (5-6), Hard (6-8), Extreme (8-10), and Side by Side. 2021 Fall Crawl registration is open on Eventbrite. The entry fee is assessed per vehicle, one day at $40 and two days at $65. Tickets are limited in number. Each two-day entry comes with a T-Shirt, a goodie bag, and a raffle ticket for the Friday night raffle at the Offroad Downtown Takeover. Visit Cliffhangers4x4.com for details and contact the club at cliffhangers4x4club@gmail.com with questions.
Fall Crawl Late Registration
Late registration is an option, on September 7th. Interested participants can attend the Fall Crawl Meet & Great at Black Bear Unlimited (109 E Pinon, Farmington, NM) 2 - 8 p.m. Please contact cliffhangers4x4club@gmail.com for additional options.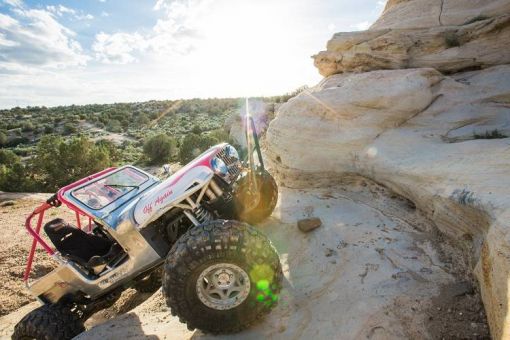 We Also Recommend
---
Destination Meditation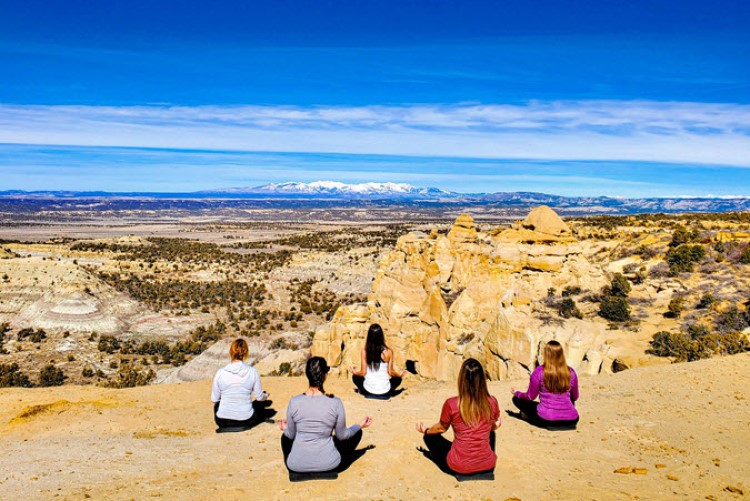 Hike to exquisite landscapes and rock formations unique to the Land of Enchantment where you'll be guided through a meditation to connect you to the stillness of the land.
Learn More
»
3005 Northridge Dr. Ste i Farmington, NM
505-427-0378
---
Black Bear Unlimited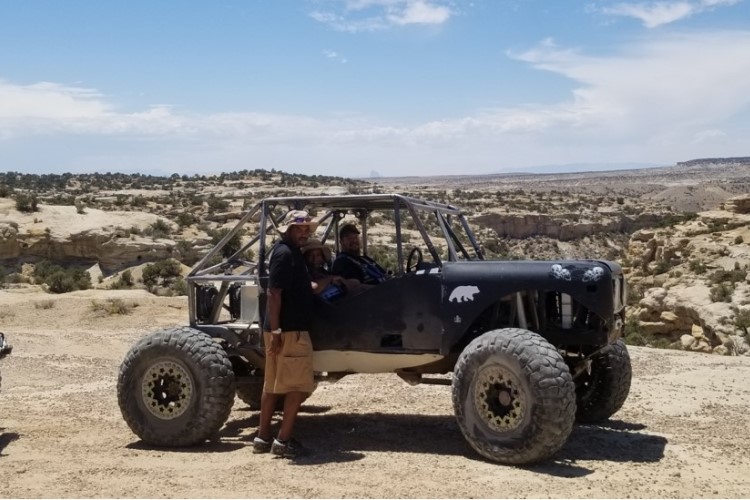 Black Bear Unlimited is your basecamp for adventure when looking to experience the world-class off-roading found in Farmington, New Mexico! From ride-along and guided 4x4 tours, to repair and build services this adventure company has you covered.
Learn More
»
109 E Pinon St Farmington, NM 87401
505-920-3447