Thursday Sep 28 2023
3:00pm - 8:00pm
Orchard & Main Downtown Farmington
Explore the Makers Market for locally made and grown treasures! Hosted every Thursday evening in Orchard Park, historic downtown Farmington. VOTED A JOLT WORTHY EVENT!
Event Information
Orchard & Main Downtown Farmington
101 N Orchard Farmington, NM 87401
Northwest New Mexico Arts Council and City of Farmington
Visit Website
Free
505-599-8459 or 505-320-0615
The Downtown Maker's Market is held every Thursday evening from June through early October, from 4:30 pm to dusk. Located in "the heart" of downtown, the Maker's Market features local makers and growers selling fresh produce, baked goods, jams and jellies, handmade leather goods, art, re-purposed items, and much more! Vendors are local and if it's handmade, homemade, or homegrown -it's here!
Makers, Growers, and Vendors Wanted!
Vendors interested in taking part in the Downtown Maker's Market can contact Karen Lupton, the Downtown Coordinator at 505-599-8459, or Flo Trujillo with the Northwest NM Arts Council, 505-320-0615. Registration information is also available online, fmtn.org.
Downtown Maker's Market Vendor Registration
Downtown Maker's Market Vendor Rules
Upcoming Dates: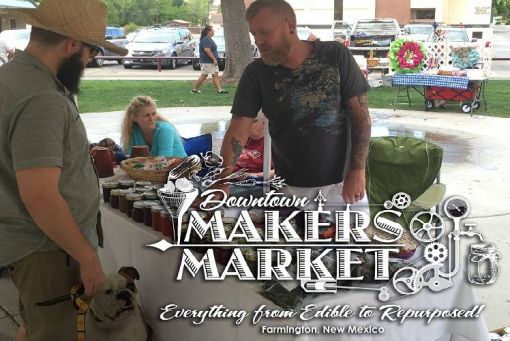 We Also Recommend
---
Boons Family Thai BBQ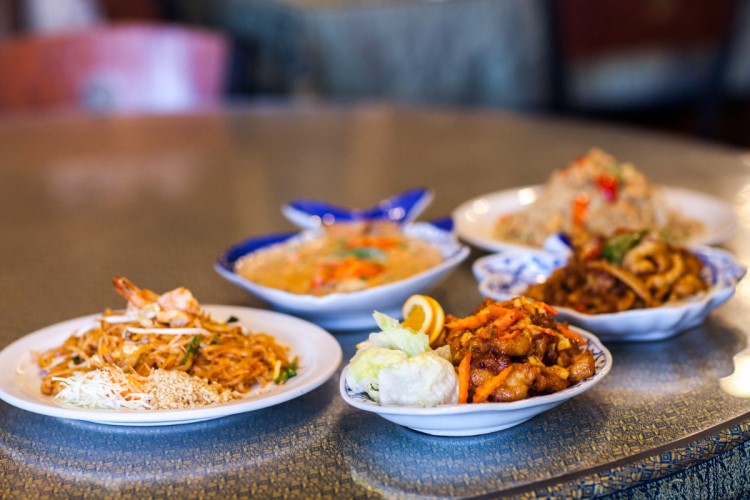 Thailand is known for its friendly people, beautiful countryside, and great food. Did you know you can enjoy authentic Thai cuisine right in the heart of downtown Farmington? Boons Family Thai BBQ is a local favorite and must visit!
Learn More
»
321 W. Main, Farmington, NM
505-325-5556