Previously Held May 26, 2023 - May 29, 2023
Boys & Girls Club of Farmington
Continuing Farmington's tradition, the San Juan East Rotary Club will host the annual Healing Field flag display. Take time to visit this year's Healing Field. This patriotic tribute to local heroes is meant to be walked through and experienced. VOTED A JOLT WORTHY EVENT!
Event Information
Boys & Girls Club of Farmington
1825 Positive Way Farmington, NM
Free
505-320-9424
The San Juan Rotary Club is proud to present the annual "Flags of Remembrance Healing Fields" Memorial Event. Hundreds of 3x5 America Flags will fly on eight-foot poles, displayed in perfect rows and columns, in an awe-inspiring tribute to honor those men and women who sacrifice their time, talents, and lives for freedom, society, and to better the lives of others. Each flag will fly in honor of a hero. The flags will be on display Friday, May 26th- Monday, May 29th from 10:00am-7:00pm daily at the Farmington Girls & Boys Club football field.
Sponsor a flag in honor of all who serve and sacrifice or for a personal hero in your life. At the end of the tribute, take the flag home to your business or present it to your hero to fly and continue the tribute. The "Flags of Remembrance Healing Fields" event is free of charge and open to the public daily. Come with your family and friends to walk among the flags and experience the spirit of America as you never have before.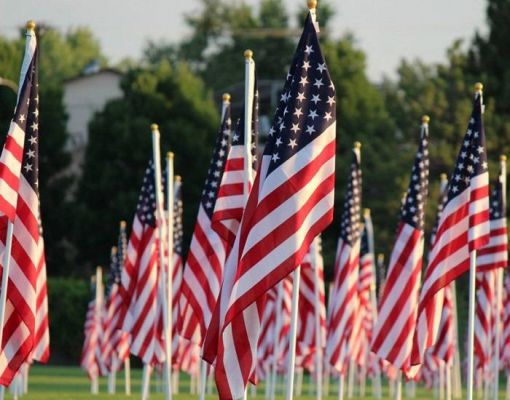 We Also Recommend
---
All Veterans Memorial Plaza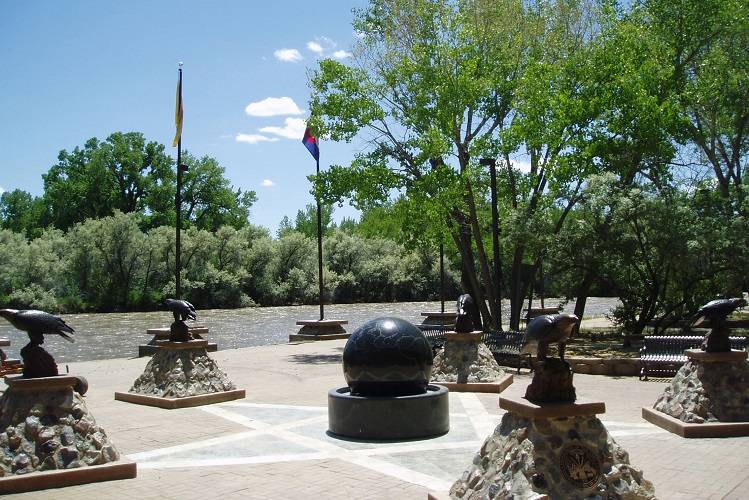 All Veterans Memorial Plaza is located within Animas Park, along the Animas River. This memorial park is a place where all veterans can be honored and remembered.
Learn More
»
South Tucker Ave. and River Road Animas Park, Farmington, NM
505-599-1400