Water Sports in the Southwestern US
Some cities have waterparks, but we have something that makes memories a little more fun and lasting than just a waterslide or splashpad. In Farmington, we have three rivers and four lakes—making us an oasis for water lovers, whether your idea of fun in the water is adventurous and thrilling with water sports, full of fishing fun, or a little more relaxed.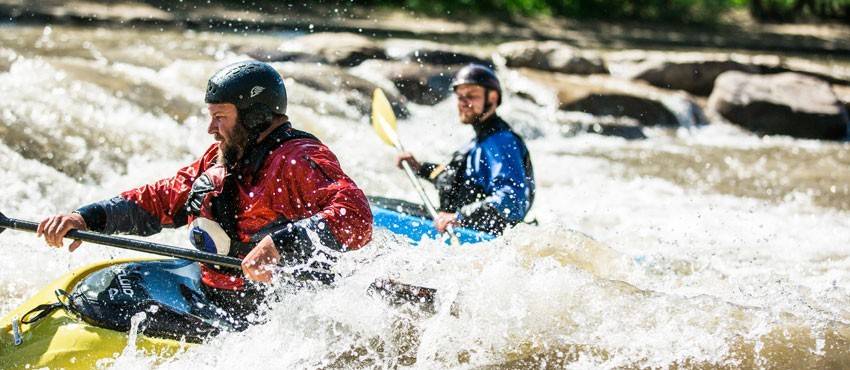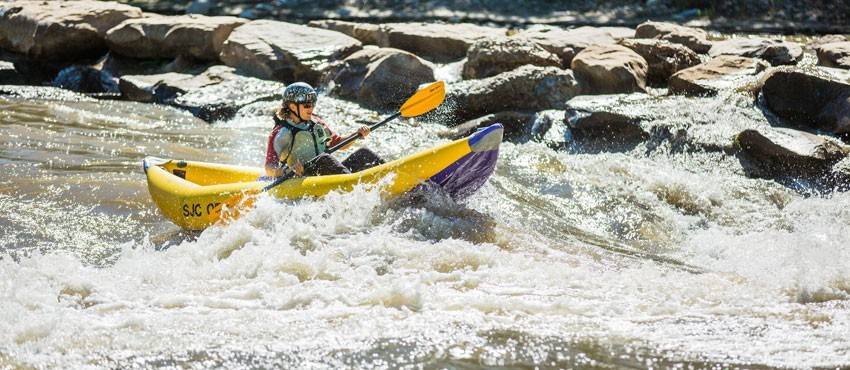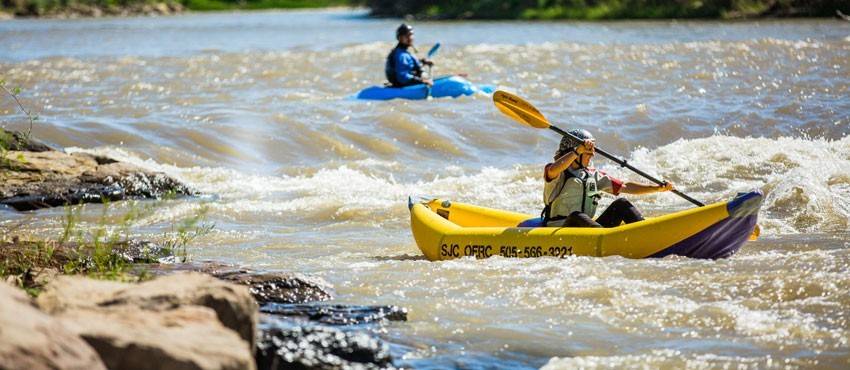 Make some New Mexico waves on your next vacation in Farmington. We have plenty of options for water sports and aquatic adventures. Whether you're looking for a little relaxation on the water, heart-pounding excitement or even a little of both, you're sure to find it here! Want to hit the water, but don't want to bring your own equipment along? No need to worry in Farmington. We have you covered, and you can rent everything you need for an exhilarating time. For all your watercraft needs, contact these facilities:
Outdoor Equipment Rental Center
4601 College Blvd., Farmington NM
505-566-3221
Hours of Operation: Monday - Friday 2:00 p.m. to 7:00 p.m. and Saturday 8:00 a.m. to 1:00 p.m.
Navajo Lake Marina
1448 NM 511, Navajo Dam, NM
800-582-5867