Animas River White Water Park
Enjoy kayaking and rafting along the Animas River. Right in the heart of Farmington you will find Animas and Berg Parks which feature the Animas River Whitewater Park.
Berg Park, Farmington, NM
505-326-7602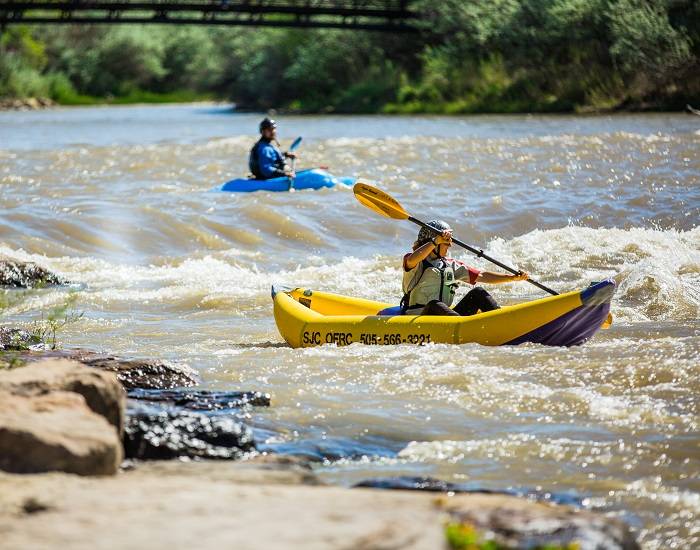 This section of the Animas includes two water features popular with rafters and kayakers. The Animas is a perpetual flow stream that can be paddled in canoes, kayaks and rafts (depending upon water levels). During spring runoff rafters enjoy Class 1 and 11 rapids from Animas to Boyd Park. Once flow decreases kayaking and tubing are popular along the Animas River in Farmington. There are eight points of river access in the Farmington for kayaking and rafting. Contact the Farmington Convention & Visitors Bureau, 505-326-7602, for additional information.