Jackson Lake is a popular fishing, kayaking, and wildlife viewing spot with locals. The lake sits amidst 840 acres of the Jackson Lake Wildlife Area.
436 Hwy 170, Farmington, NM
888-248-6866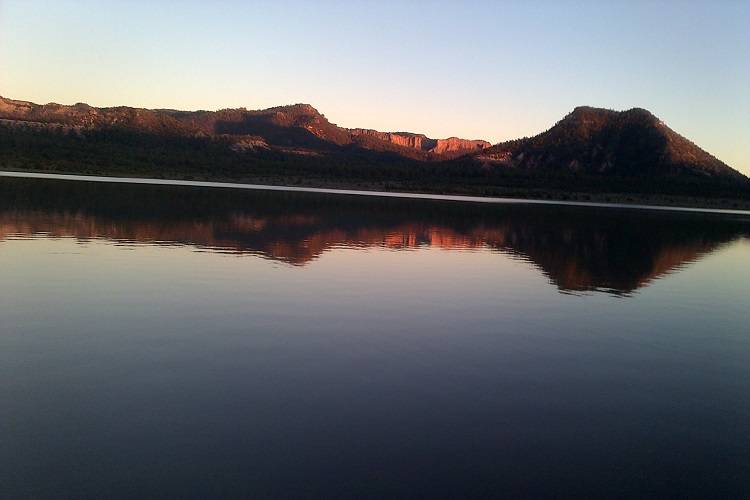 Wildlife viewing, hiking, biking, kayaking, and fishing are popular here year-round. Access to the lake is by foot only, 1/4 mile hike from the parking lot. The lake parking area is located off NM Highway 170 (La Plata Highway), just 5 miles north of Farmington. Boat use is restricted to canoes/kayaks or rafts or electric motors that can be carried by foot to the lake. Lake species include catfish, bluegill, and bass.
Bicycling is allowed year-round but only on established roads and in designated areas. An established 2-mile loop is offered.
Camping is not permitted.
Horseback Riding is allowed in the designated area but opportunities are extremely limited.
Waterfowl hunting allowed during the open season.
Fishing is allowed year-round on Jackson Lake.
Hunters and anglers must have appropriate licenses and permits
Wildlife Viewing
Wildlife watchers may see various waterfowl, songbirds, and deer year-round in designated areas. Good binoculars are important. The best time to view wildlife is at dawn or dusk.