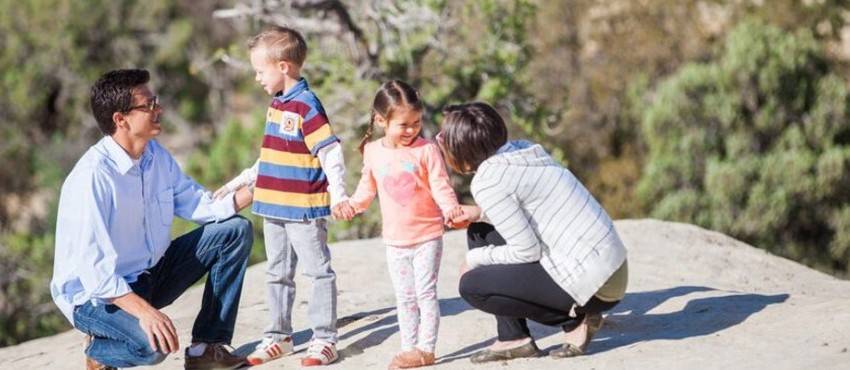 Tucked in the northwest corner of New Mexico sits the charming town of Farmington. A basecamp for adventure and culture, Farmington is packed full of great amenities to suit all styles of traveler. The following itinerary is geared toward a summer traveler in the area, but Farmington still offers outdoor recreation and interesting attractions year-round. Each day has options for a more laid-back traveler and others for the adrenaline junkie. Feel free to mix up the activities to get a real taste of Farmington!
Lodging
There is a range of accommodation options in Farmington. Whether you're seeking the comfort and consistency of a chain hotel, or a unique bed and breakfast (sleep in a cave house, anyone?), you'll find many options. Additionally, there are several campgrounds and RV parks in the area.
Dining
We'll leave the food decisions up to you since everyone has a different palate. One thing is for certain, though, New Mexican chile is world renown, and you should definitely seek it out during your visit. You can order red or green chile with your meals, but the pro-move is to order your meal "Christmas style", meaning…both! Aside from (New) Mexican food, there are plenty of other dining options including BBQ, Asian, steak and seafood, and loads of family- friendly establishments.
Activities - First Day
1. Take it easy option (10 minutes from downtown)

Pinon Hills Golf Course is public and one of the most premier in the United States. This course is also one of the most scenic in New Mexico with its vibrant green setting against giant rock formations and the Badlands in the distance.
2. Crank it up a notch option (45 minutes from downtown)\
The best way to enjoy the landscape in this area is with a hike. Get off the beaten path with an exhilarating and unique hike in the Bisti Badlands. Stop by the Farmington Visitor's Center before you head out. The kind folks there can help get you acquainted with the Badlands and lend recommendations for getting around this true wilderness area. Within only 4-6 miles you can see an ethereal collection of hoodoos, twisted geology, and a rainbow of colors across the hillsides. Hike as little or as much as you're up for there.
Sip and slow down (35 minutes from downtown)
Indulge in a full spectrum of delicious artisanal wines at the Wines of the San Juan. The tasting room offers a fun, relaxed environment and the vineyard is set against a stunning landscape. The vineyard is open daily until 6pm and closed Tuesdays, so plan accordingly.
Shiprock for sunset (approximately 35-45 minutes from downtown)
If you haven't seen a photo of the iconic Shiprock Pinnacle, search this place on the internet right now! There is no proper entrance to the rock, but the best viewing is just off highway 491, south of Shiprock reservation. Keep in mind that this is a sacred place, so please be respectful to the land and the people there.
Activities - Second Day
1. Take it easy option (25 minutes from downtown)

Cool off at Lake Farmington! There is a welcoming beach if you're just looking to take a dip and enjoy a picnic. If you're feeling a bit more adventurous, rent a paddleboard or kayak from the San Juan College Equipment Rental Center and zip around the shoreline. The swim area at the lake is roped off, there's a lifeguard on duty, and there's even a trampoline and slide to play on! Additionally, the lake is stocked year-round, so bring a rod and get ready to catch some fish.
2. Crank it up a notch option (40 minutes from downtown)
Jump on two wheels and explore some of the excellent mountain biking in the Farmington area. Alien Run zips through one of the best trail systems in the area with a little bit of everything: smooth flowy trails, rim riding, and slickrock amongst pinons and junipers. If you need to rent a bike or any other gear, 505 Cycles is your one-stop-shop in Farmington.
Galleries and museums
Take in the art and culture of the region at one or all of the fabulous galleries and museums! The Bolack Museum offers an unbelievable display of both (separately) taxidermy fish and wildlife and also a massive electromechanical collection. The art galleries downtown feature astonishing works by local artists, and inside many of the galleries, you'll be able to see the artists at work! Hours vary for all galleries and museums, if you have a specific interest it would be best to look up individual hours for each location.
Activities - Third Day
1. Take it easy option (1 hour 25 minutes from downtown)

History buffs and outdoor lovers alike will LOVE Chaco National Historical Park. There you'll encounter the largest excavated prehistoric ruins in North America. There are three great ways to explore the park: drive the 9-mile loop, bike the loop, or hike some of the trails in the Park. The ruins in the Park are quite inspiring and definitely worth a visit!
2. Crank it up a notch option (15 minutes from downtown)
If you crave the power and adrenaline rush of an off-road adventure, explore Chokecherry Canyon. This desert playground offers an amazing off-roading experience from rock crawling to desert washes. Four Corners Explorers rents machines if you would like to explore this activity.
Local Shopping
Round out your trip with a visit to one of the historic trading posts in Farmington. These trading posts specialize in authentic American Indian arts and crafts. Take home hand-woven rugs, blankets and baskets, jewelry, pottery, and so much more. Stepping into any of these trading posts offers more than a shopping experience, it's a cultural experience.