In downtown Farmington, NM and west toward Shiprock and beyond are trading posts where you can buy Native American arts and crafts. You can also discover fascinating histories of pioneer traders who have for generations lived and traded with their Indian neighbors.
For almost 140 years, trading posts in and near Farmington have been direct conduits of southwestern Indian art. In these trading posts there are beguiling stockpiles of rugs, baskets, pottery, and jewelry bought today from Indian artisans for cash, but in years past traded for canned food, coffee, saddles, wool shears, wool dye and the like.
Trading posts, that 40 years ago were gathering places, post offices and a source of gossip and goods for barter, are today more likely to be galleries of native arts and crafts attracting visitors from around the world.
The bonds among the old time trader families and Indian craftsman are interwoven like the wool of a well-crafted Navajo rug. Most traders tell you that the centuries old exchange has been cultural as well as financial. Russell Foutz from one of the oldest Farmington trading families explained it best in the United Indian Trading Association oral history. "We've learned from them: their history, their culture, and the things that they still respect and feel very meaningful to 'em…It's a lot that you get from their culture--more than we have to give."
Resources
Oral history's of longtime traders many from Farmington and nearby are is available at: http://www.nau.edu/library/speccoll/exhibits/traders/oralhistories/oralhist.html
Visitors can learn more of the intriguing history of Four Corners traders walking through the Three Waters Trading Post exhibit at the Farmington Museum at Gateway Park, a replica 1930s trading post stocked with period goods. http://www.farmingtonmuseum.org/
Bob French's Navajo Rugs
Hwy. 64, Waterflow, NM
505-598-5621
BobFrench@earthlink.net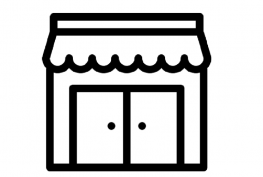 Navajo Trading Company
126 E. Main, Farmington, NM
505-325-1685