Fifth Generation Trading Company
Experience the Tradition in Historic Downtown! Fifth Generation Trading Company houses the largest selection of Indian Jewelry & Native American Crafts in Farmington, New Mexico. Continuing the traditional Indian Reservation Trading Post experience, established by the Tanners generations ago.
232 W Broadway, Farmington, NM 87401
505-326-3211
sales@tannertrading.com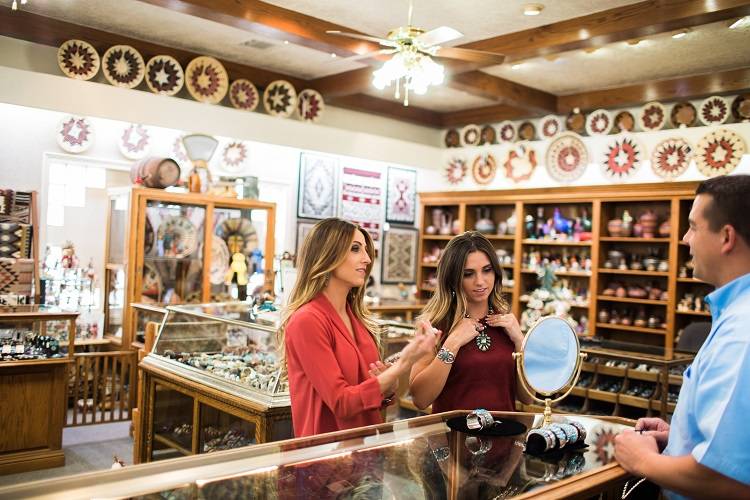 Fifth Generation Trading Company is located at 232 W. Broadway in Farmington. Hours of operation are Monday through Friday 9:00am to 5:30pm, and Saturday 9:00am to 3:00pm. This shop is easily accessible, with plenty of bus parking, tour groups are welcome!
Fifth Generation, buys directly from Native American Artisans and sells their arts and crafts in the show room. The charm and ambiance of Fifth Generation provides a great setting for anyone to experience the Native American Culture.
Collections offered
Large selection of Handmade Indian Jewelry
Turquoise
Pottery
Artifacts & Folkart
Baskets
Pendleton products
Rugs
Alabaster sculptures
Kachinas
Sandpaintings
Dead Pawn
Collector Items