20 Nov, 2023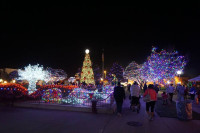 Holly Jolly Farmington: Your Ultimate Holiday Event Guide
Get ready to sleigh your holiday plans in Farmington, New Mexico! Immerse yourself in the festive spirit with a lineup of holiday events that promise to make this season truly magical. As a community where outdoor lovers and active families thrive, there's no shortage of family-friendly holiday events or chances to enjoy a little festive time outdoors. We have a lineup of events that are sure to delight you and new events are added daily to our community calendar, farmingtonnm.org/events.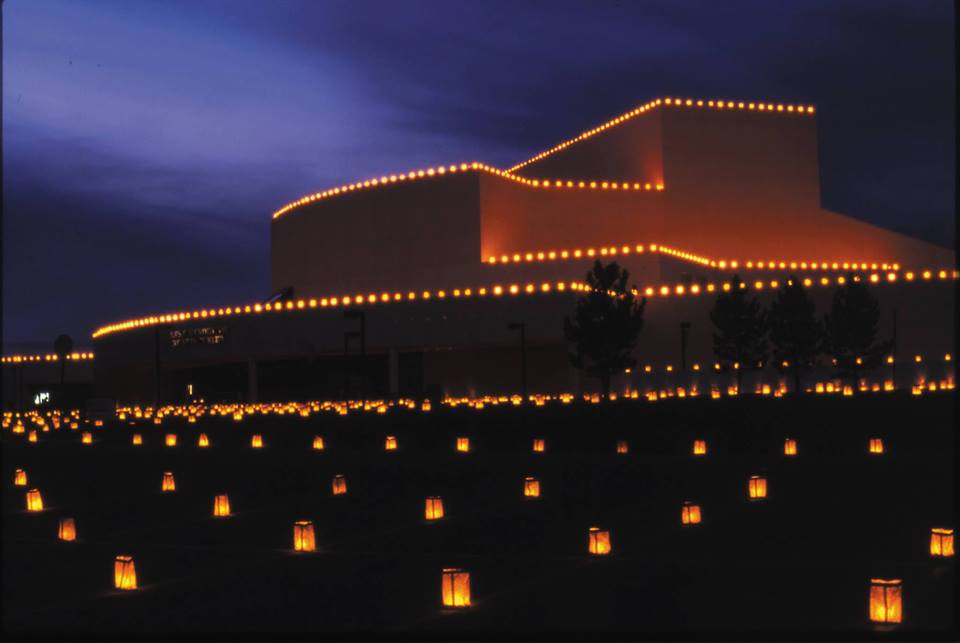 Kick off the season on Saturday, November 25, 2023, with Small Business Saturday and the Holiday Art Walk in Historic Downtown Farmington. From 3:00 pm to 8:00 pm, local businesses will showcase artists and artisans, offering the perfect opportunity to shop and explore unique decorations and vote for the best downtown holiday display. You might just win a $50 Visa Gift Card!
Get swept away by the festive magic at the Festival of Trees, a charitable extravaganza supporting Presbyterian Medical Services (PMS). From November 28 to December 2, 2023, the public is welcome to explore the dazzling array of decorated trees and take part in special events like Lunch with the Trees, Teddy Bear Storytime, Family Night, and the grand Festival of Trees Gala on December 2nd at 5:30 pm.
Mark your calendar for Wednesday, November 29, 2023, for the Farmington Tree Lighting Ceremony event at the Farmington Civic Center. Join Mayor Duckett for story time at 5:30 pm, followed by the tree lighting at 6:00 pm and live entertainment with a special appearance by the Grinch.
Spread the holiday cheer on Thursday, November 30, 2023, with the Christmas Parade at 5:30 pm, featuring the theme "Christmas in New Mexico". Downtown Farmington will come alive with twinkling lights, carolers, and a visit from Santa Claus.
Step into the enchanting Riverglo celebration on Friday, December 1, 2023, from 6:00 pm to 8:00 pm along the Animas River. Luminarias, carolers, and a live nativity scene will transform the River Walk trails in Berg Park. Don't miss the chance to enjoy hot chocolate, popcorn, and holiday LED trinkets.
Continue the festivities on Saturday, December 2, 2023, with San Juan College Luminarias from 5:00 pm to 9:00 pm. Experience a dazzling display of luminarias on campus, with options for a drive-thru or a Park-N-Ride Red Apple Luminarias Trolley. Be part of the community tradition by helping set up luminarias on December 1st or collecting them on Sunday from 2:00 am to 9:00 am.
Immerse yourself in the holiday while shopping for one-of-a-kind gifts at the Annual Salmon Ruins Holiday Arts & Crafts Fair on December 2, 2023, 9:00 am to 5:00 pm at McGee Park, and the Native Arts and Crafts Christmas Bazaar on December 8, 2023, at San Juan College.
Break out your Ugly Christmas Sweater Contest and join the fun as we take on the battle of the ugliest, tinsel-iest and brightest Christmas sweaters! Join the Northwest New Mexico Arts Council at the Heart Gallery 2 from 12:00 to 1:00 pm on December 15, 2023, to celebrate some truly ugly Christmas sweaters!
Soak up winter fun and join a 100+ year tradition when you take part in the 2023 Audubon Christmas Bird Count in Farmington, New Mexico on December 16, 2023. As a participant, you will be a part of the more than 70,000 counters at more than 2,300 locations stretching from the Arctic Circle to the tip of South America. Since 1900, the Christmas Bird Count has provided scientists with critical data about bird populations in the Americas. For more information on taking part, call Donna at 505-325-5811.
Herald the Christmas season with a selection of festive Christmas favorites played by an expert eleven-member brass ensemble at the Best Brass of Christmas. The musical Christmas fun starts at 2:00 pm at the Connie Gotsch Theatre on December 16, 2023,
Embark on a one-of-a-kind artistic journey with the Artrageous Holiday Show! Performances will be at the Farmington Civic Center on December 17, 2023 at 2:00 pm and December 18, 2023 at 7:30 pm.
Farmington is ready to sparkle with holiday joy, and you won't want to miss a moment of the magic! Stay in the loop with all the festive events by keeping an eye on the official community calendar, farmingtonnm.org/events