Thursday Nov 30 2023
5:30pm - 8:00pm
View Full Details " startDate="2023-11-30" startTime="17:30" endTime="20:00" timeZone="America/Denver" location="Main Street in Downtown Farmington - Main Street Farmington, NM" options="'Apple','Google','iCal','Outlook.com','Yahoo'" buttonStyle="round" trigger="click" hideCheckmark size="2" label="Add This Occurrence to Your Calendar" >
Main Street in Downtown Farmington
Jumpstart the holiday season with Farmington's annual Christmas parade. "Christmas in New Mexico" is the theme for the the 2023 parade! Bundle up for this evening parade of lights, through Historic Downtown Farmington, along Main Street. VOTED A JOLT WORTHY EVENT!
Event Information
Main Street in Downtown Farmington
Main Street Farmington, NM
FREE
505-325-0279
Join us in historic downtown Farmington as we ring in the holiday season including an appearance by Santa Claus! The evening Christmas parade is a long-standing tradition in Farmington! Families flock to Historic Downtown Farmington for a peek at Santa and to be mesmerized by the twinkling lights, carolers, and holiday scenes. The annual Christmas parade begins at 5:30pm and is traditionally held the Thursday after Thanksgiving.
Where is the best place to view the parade?
Anywhere along Main Street in Downtown is prime viewing. The parade route will run along Main Street in Historic Downtown, from Wall Street to Auburn. The judging platform is located at the intersection of Main Street and Orchard.
Parade Entry Information
The deadline for entries and payment is Friday, November 17, 2023. Parade lineup at 4:00 pm parade starts at 5:30 pm. Lineup area begins at Wall and Main St. Call the Farmington Chamber of Commerce for details, 505-325-0279.
Upcoming Dates: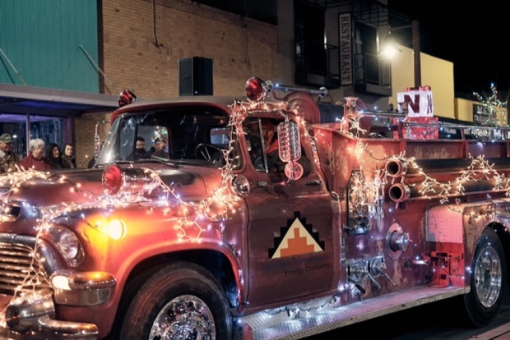 We Also Recommend
---
Artifacts 302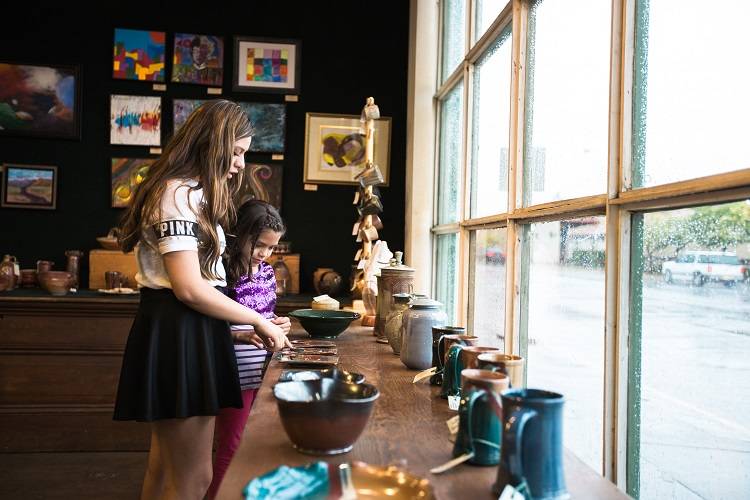 Located in Historic Downtown Farmington, Artifacts Gallery is a place to wander through, shop, and or watch artists at work. Join them on Facebook or call for updates.
Learn More
»
302 E Main St, Farmington, NM 87401
505-327-2907