Thursday Nov 30 2023
All day
Farmington Civic Center
Presbyterian Medical Services is excited to host a holiday favorite, the Festival of Trees, at the Farmington Civic Center!
Event Information
Farmington Civic Center
200 W. Arrington Farmington NM
Free
505-427-9399
The Festival of Trees is a community-sponsored charitable benefit for Presbyterian Medical Services- a not-for-profit organization. All proceeds raised from the event stay in San Juan County and go directly to the programs providing service to community members! For more information on this Farmington Christmas tradition, visit the Festival of Trees website.
2023 Festival of Trees Schedule of Events
Festival of Trees is Open to the Public:
Tuesday, November 28th 5:30-8:30pm
Wednesday, November 29th 9:00am-8:30pm
Thursday, November 30th 9:00am-8:30pm
Friday, December 1st 10:00am-9:00pm
Saturday, December 2nd 8:00am-12:00pm
Drawing will be held Sunday at 12:00pm at the PMS Festival of Trees Facebook page. Winners will be called between 12:00-1:00pm (please be close to your phone). Tree pick-up will be 1:00pm-3:00pm on Sunday.
2023 Festival of Trees Special Events
Wednesday, November 29th
Lunch with the Trees
11:30am-1:30pm Farmington Civic Center.
Enjoy a delicious lunch at the Farmington Civic Center where you have an opportunity to view the beautiful trees on display. $10. Tickets can be purchased here. Lunch includes:
BBQ Pork Sandwich, Chips, Salad, Drink, and Cookie
2 Raffle Tickets
Storytime with Mayor Duckett
5:30-6:00pm Civic Center Plaza
Tree Lighting
6:00pm Civic Center Plaza
Join our community for this kickoff to the Festival of Trees as Mayor Nate Duckett lights the City of Farmington's Christmas Tree!
Live Entertainment & Special Appearance by the Grinch!
6:00-6:30pm Civic Center Plaza
Thursday, November 30th
Teddy Bear Storytime
Farmington Civic Center
Teddy Bear Storytime is a great time to enjoy Festival of Trees with your young children or grandchildren. Our fabulous storyteller will bring classic stories to life, delicious treats will be provided as well as a handmade teddy bear. $5. Tickets are available for online purchase here.
Teddy Bear Storytime I 9:00-10:00am
Teddy Beat Storytime II 10:30-11:30pm
Family Night
6:00pm-8:30pm
Spend a FREE evening with your family at the Festival of Trees. Take a picture with Santa, enjoy the magical atmosphere of trees, participate in family activities, and enjoy family-friendly entertainment. RSVP here.
Friday, December 1st
Coffee Break
8:00am-10:00am
Satisfy your breakfast cravings at the Coffee Break! $8. Tickets can be purchased online here.
Senior Social
Farmington Civic Center
1:00pm-3:00pm
Enjoy a hot cup of coffee or tea and a cookie or two! Live entertainment will be offered. This event is free for seniors in our community.
Santa's Sleigh Ride
Downtown Farmington
5:00pm-9:00pm
Take a magical ride through historic downtown Farmington! $10. Reserve your seat here.
Saturday, December 2nd
Festival of Trees Gala
5:30pm
Dinner, dancing, and a special raffle. Celebrate the 21st annual Festival of Trees among the magical trees. $75-$700. Tickets are available for online purchase here.
Upcoming Dates: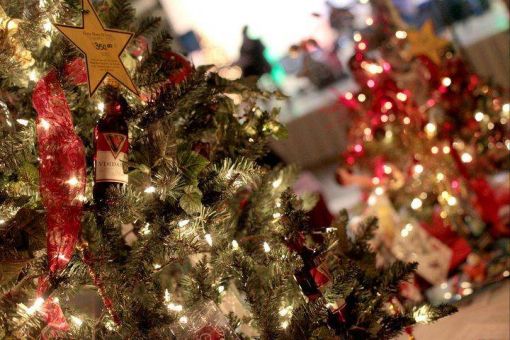 We Also Recommend
---
Fifth Generation Trading Company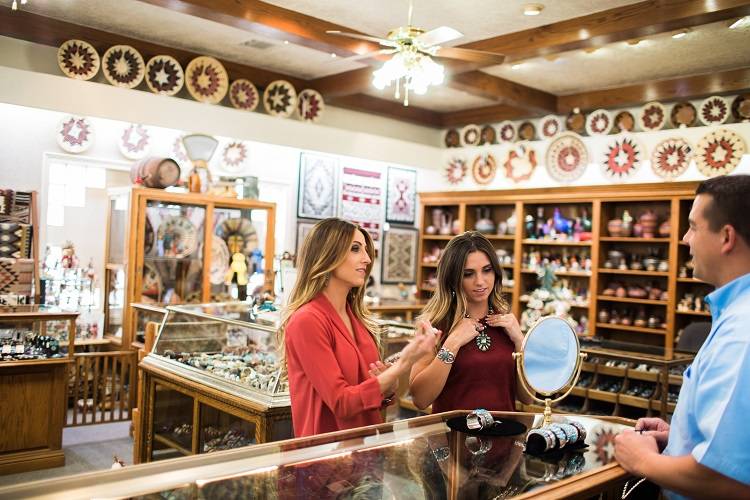 Experience tradition in Historic Downtown Farmington! Fifth Generation Trading Company houses the largest selection of Indian Jewelry & Native American Crafts in the region. Their hours of operation are Monday through Friday from 10 am to 5:00 pm, and Saturday from 10 am to 3 pm.
Learn More
»
232 W Broadway, Farmington, NM 87401
505-326-3211
---
TRAC Art Center & Gallery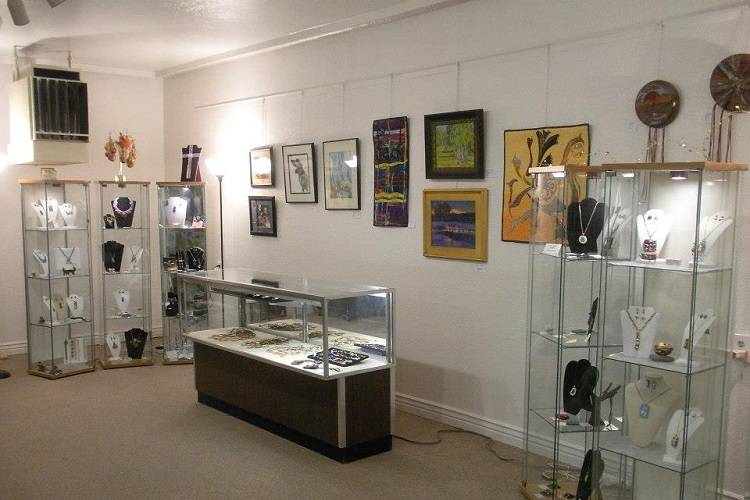 123 W Main, Farmington, NM 87401
505-716-7660
---
Artifacts 302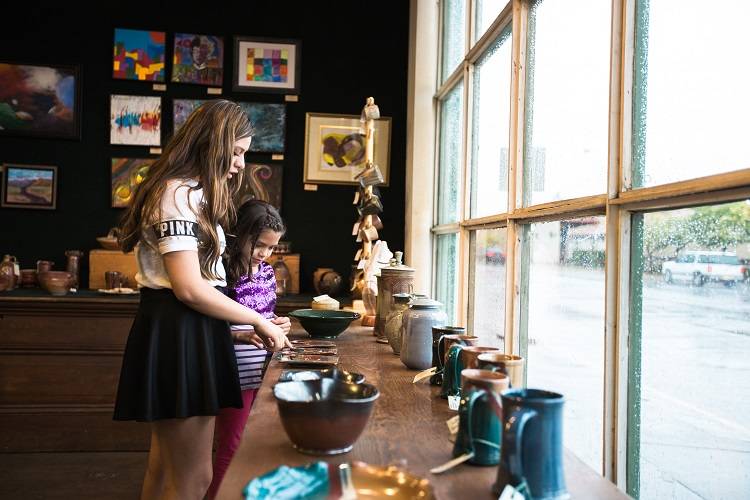 Located in Historic Downtown Farmington, Artifacts Gallery is a place to wander through, shop, and or watch artists at work. Join them on Facebook or call for updates.
Learn More
»
302 E Main St, Farmington, NM 87401
505-327-2907