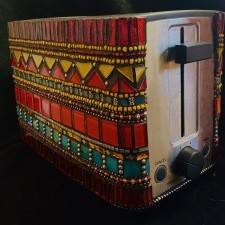 Jennifer is a self-taught mosaic artist residing in Farmington, NM. She's been pursuing her passion since 2012 creating mosaics using glass and natural elements such as turquoise, copper, quartz, hematite, pearls, jasper, peridot, gold, silver, and iron pyrite on recycled, found, and repurposed substrates. Swarovski crystals, vintage rhinestones, glass, found objects, and unique metal embellishments are also featured heavily. Contact Jennifer via email, with questions, brokenheartedglassworks@gmail.com.
Connect with Jennifer
It's a Toaster!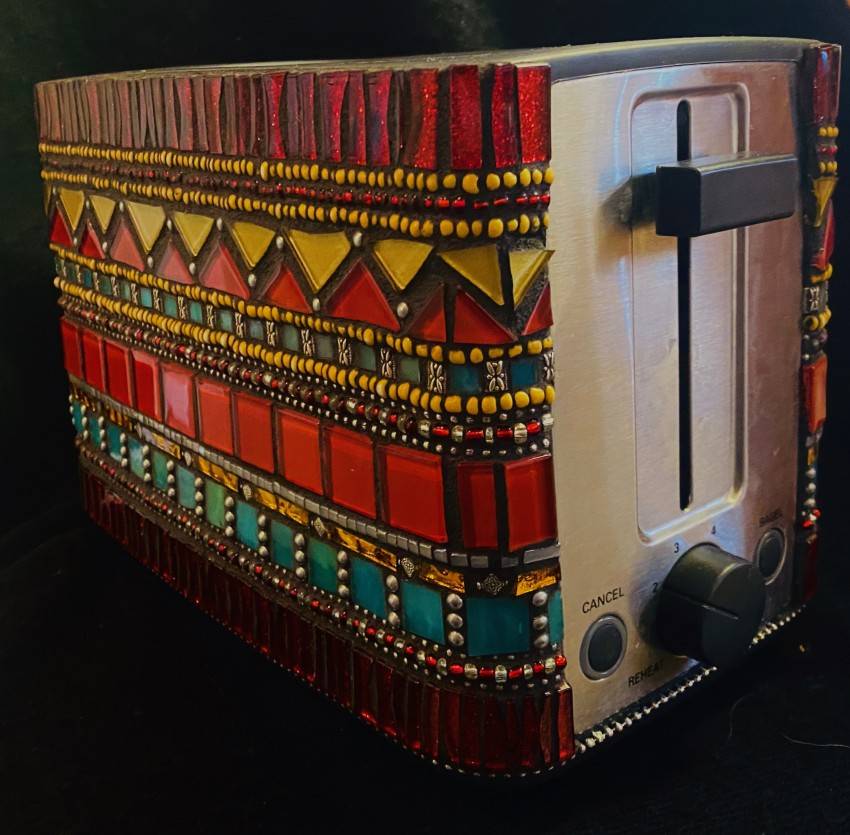 Shiver with delight every time you make toast! Mirror glass, stained glass, glass tiles, glass beads, El Corazon loteria card
6"x9.5"x7"
$85.00
TBD
Dreamcatcher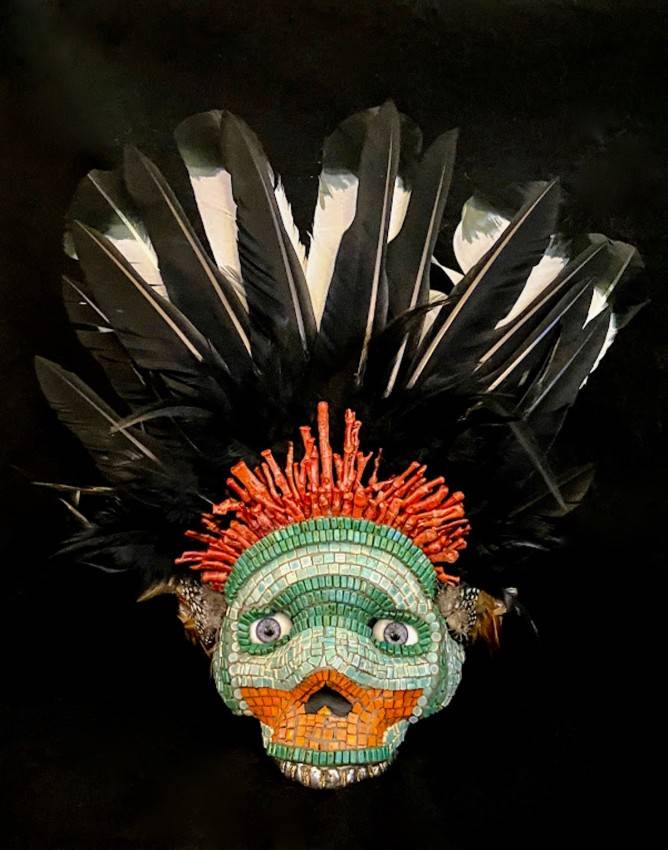 hand-painted ceramic tile, turquoise, red coral, shell on skull
13"x15"x9"
$800.00
TBD
Farmington Invasion!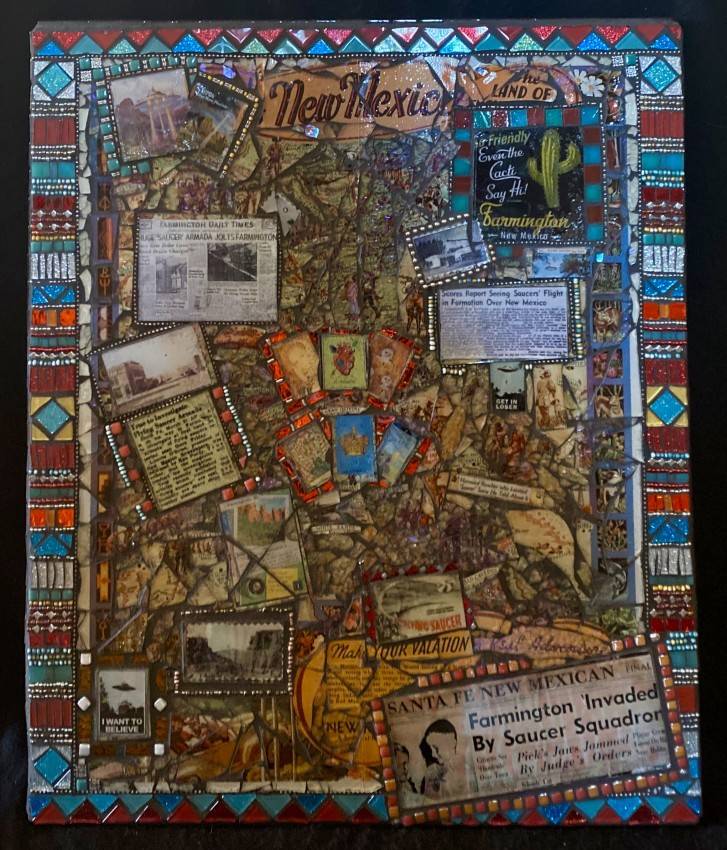 Mixed media - empered glass, stained glass, glass tiles on paper collage
20"x24"
$200.00
TBD
Sapphire Jewelry Box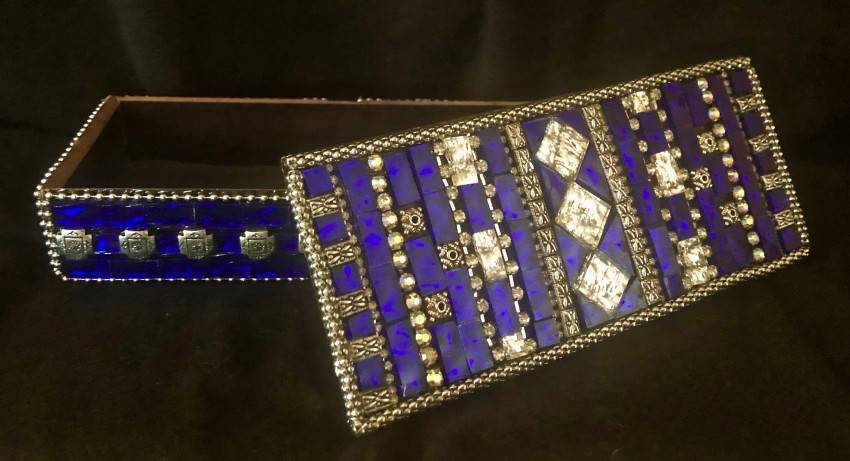 mirror glass, silver embellishments, glass beads, rhinestones
6.5"x3"x1.5"
$85.00
TBD
High Lonesome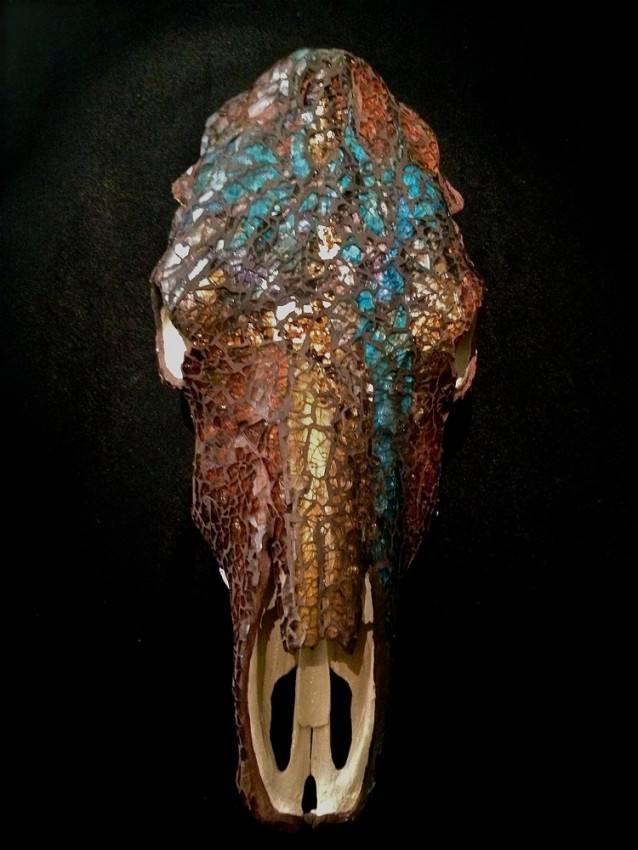 tempered glass, acrylic, mica on cow elk skull
10"x20"x8"
$800.00
TBD
SIGNATURE EVENTS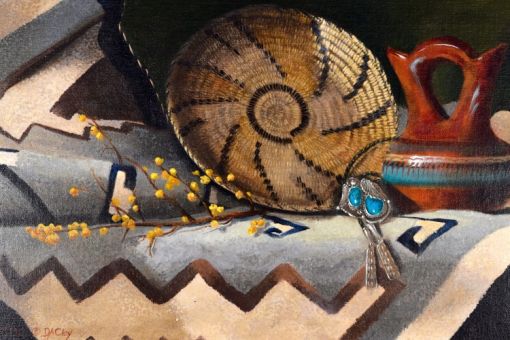 Virtual Art Walk
We invite you to join us in celebrating the artisans found in the Farmington area… more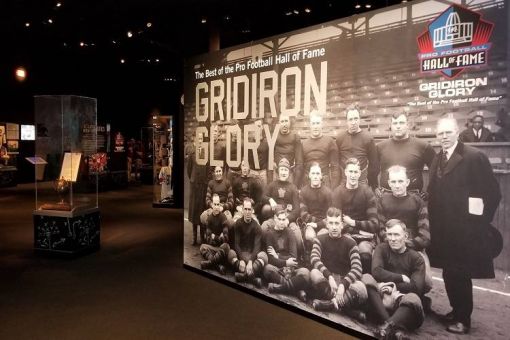 Gridiron Glory: Pro Football Hall of Fame Exhibit
The Pro Football Hall of Fame exhibit "Gridiron Glory" is on exhibit at the Farmington… more