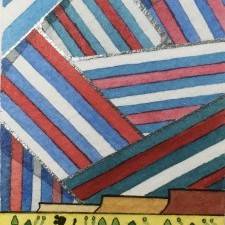 Gilmore Scott is a popular artist in the Farmington area, his work can be found in local art galleries, art show, and at the annual Totah Festival. "Beauty is simple design and the harmony of color. My inspiration for images and subjects is from my interpretations of how I view my culture. I've chosen subjects of my Diné (Navajo) heritage. The high desert southwest landscapes, day and night skies, stories told and taught of our Diné tradition."
"The Sky Dazzles No. 2"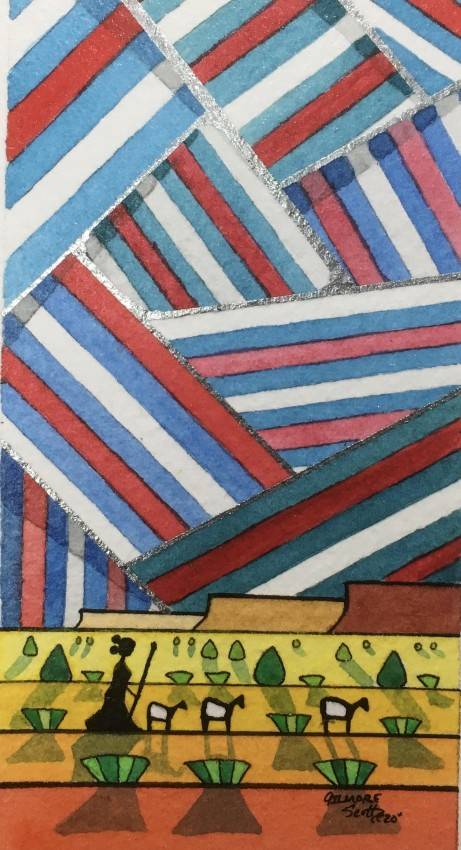 Watercolor on arches paper
2" x 4", mat and framed 4" x 6"
$75.00
$5.00
"Shanndiin Walks"
Watercolor, gold leaf on paper. Framed & matte
4 x 2 framed and matted 6 x 4
$75.00
$5.00
"The Sky Dazzles"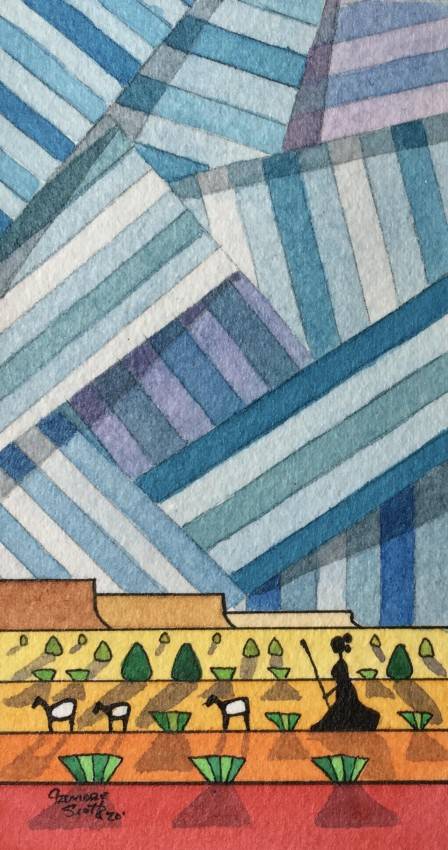 Watercolor on arches paper
2" x 4", mat and framed 4" x 6"
$75.00
$5.00
"A Walk Under The Spring Clouds"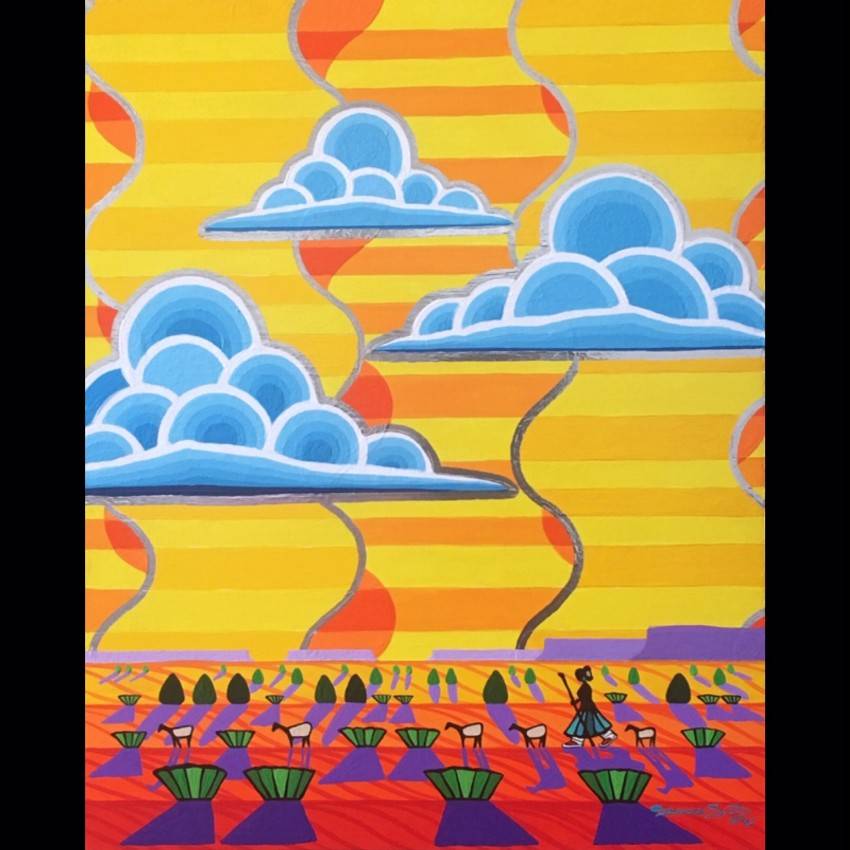 Gesso panel
10" x 8" x 2"
$350.00
$15.00
"Under The Spring Clouds"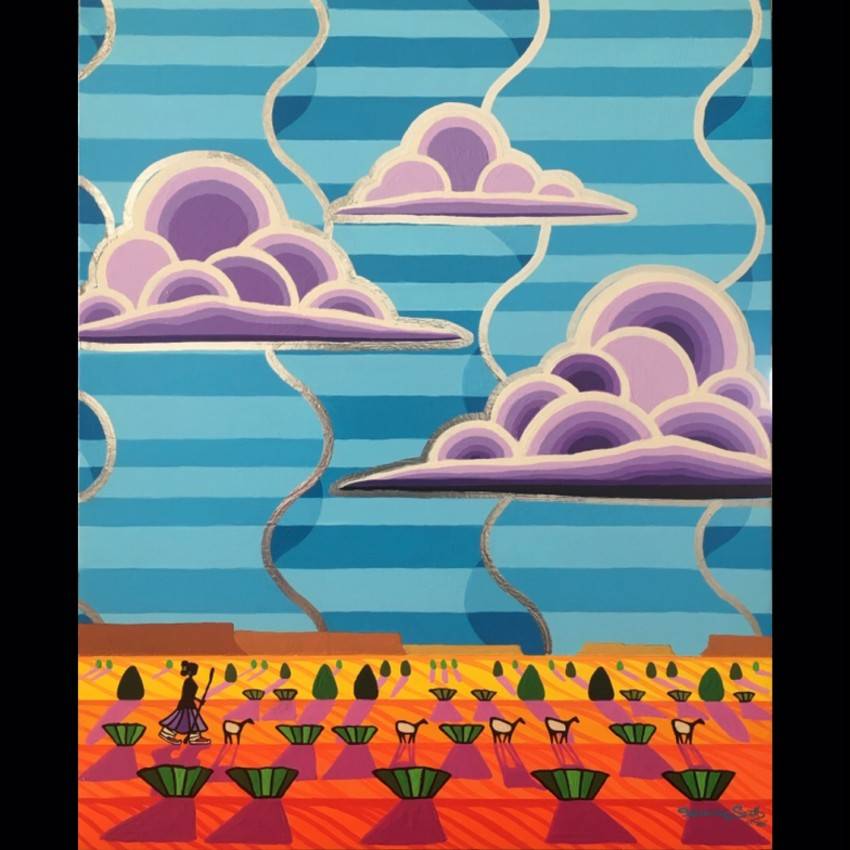 Gesso panel
10" x 8" x 2"
$350.00
15.00
"Woven Skies" series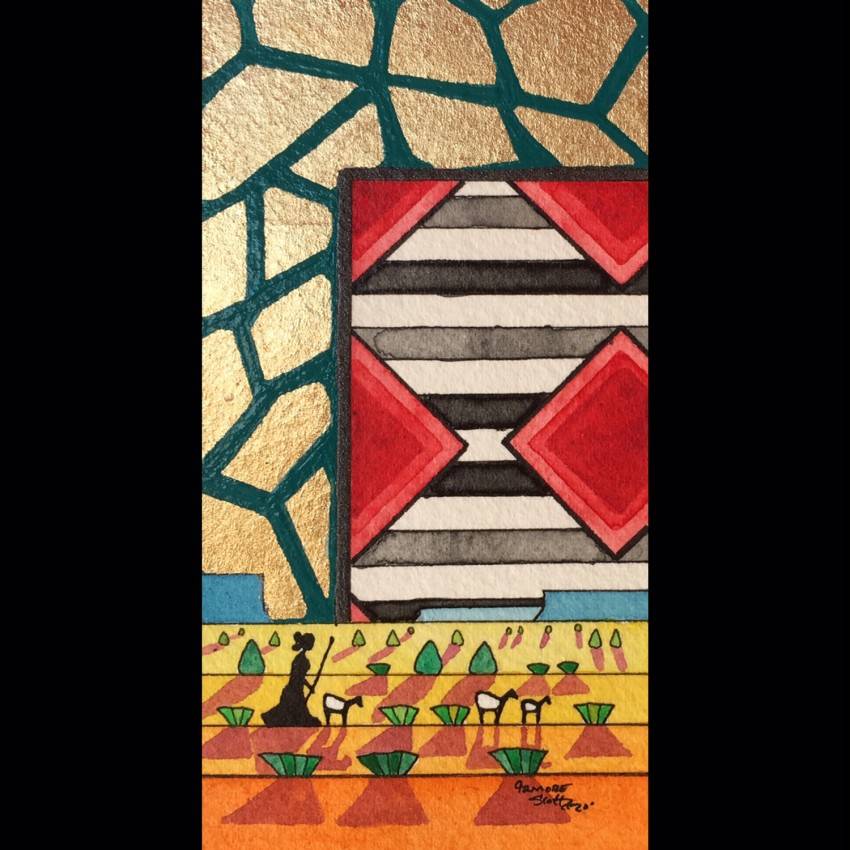 Watercolor on paper
4" x 2" image, Framed & matted 6"x4"
$75.00
$5
"Cirrus Cloud Dazzler"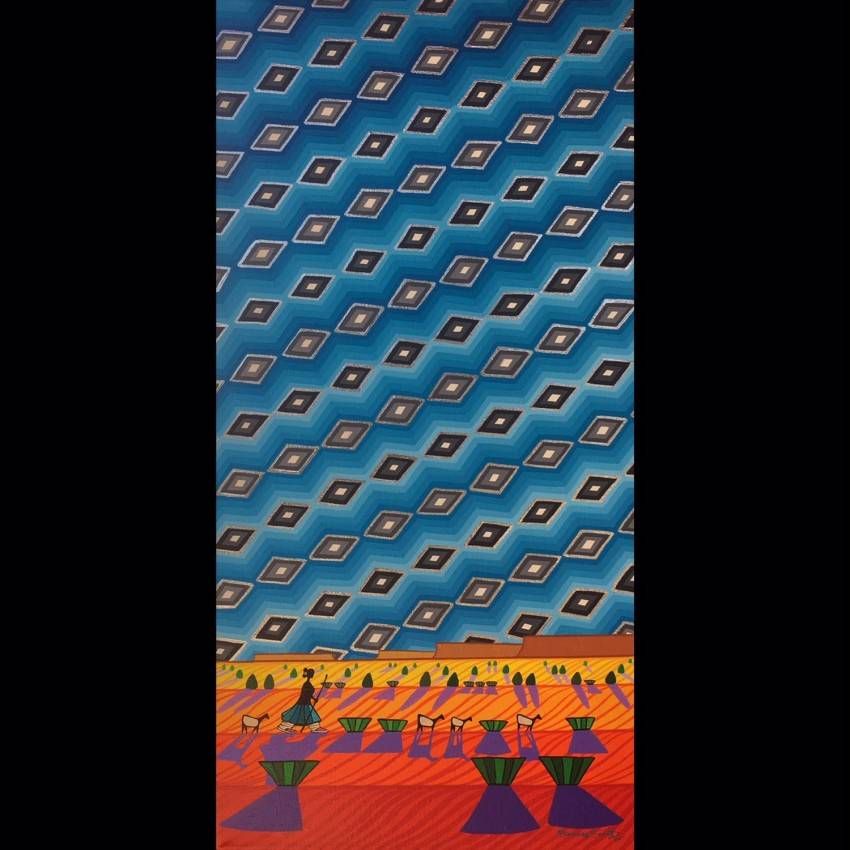 Canvas, framed
24" x 12"
$750.00
$15.00