Virtual Art Walk: Sherrie Hart Van Sickle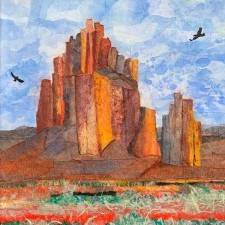 Sherrie Hart Van Sickle works mainly with watercolor, watercolor collage, and acrylic; but her real passion is watercolor. She likes to work in layers and build up the colors and texture in whatever media she is working with. Her goal is to share the "feel" rather than the details, and sometimes it actually works! Her work is on display at Three Rivers Art Center (TRAC) in Farmington.
To purchase work, email TRAC and mention the artist's name as well as the title of the piece.
Eagle Rock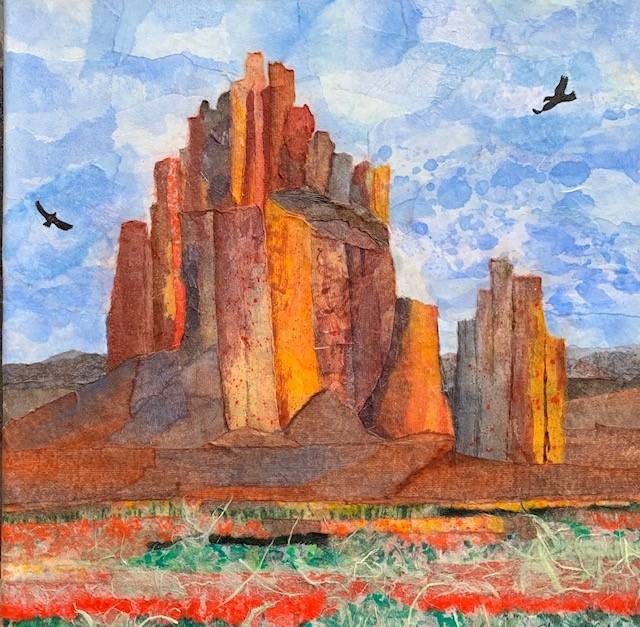 Watercolor collage
12 x 12
$175.00
$30.00
Dredge I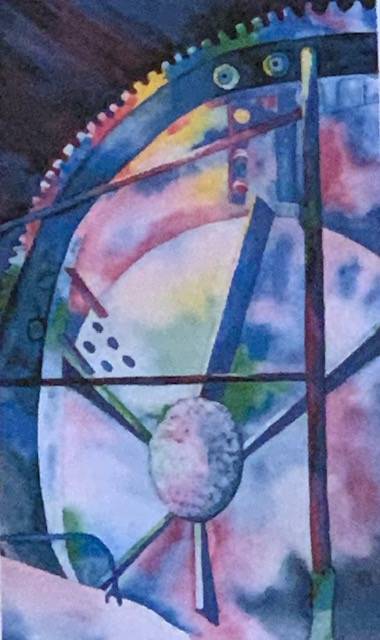 Framed Watercolor
23" x 27"
$425.00
TBD
Dredge II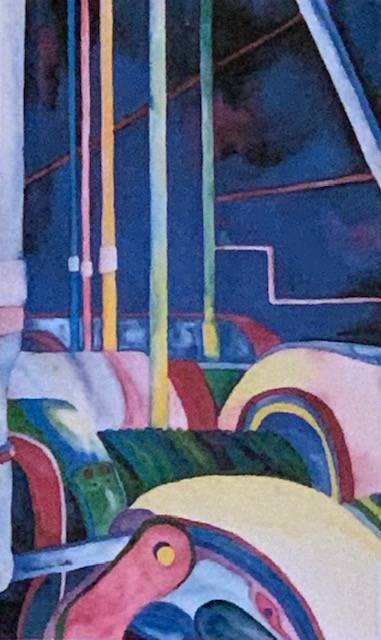 Framed Watercolor
23" x 27"
$425.00
TBD
Dredge III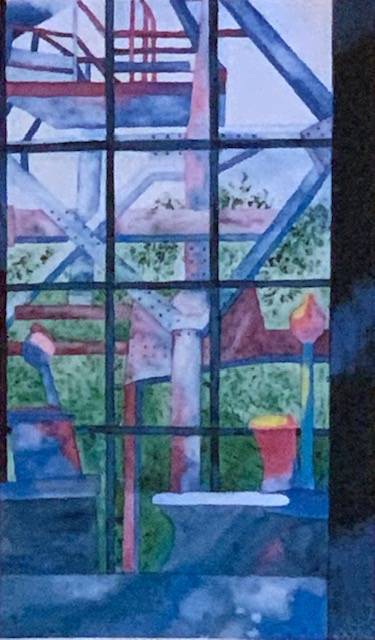 Framed Watercolor
23" x 27"
$425.00
TBD
Grand Canyon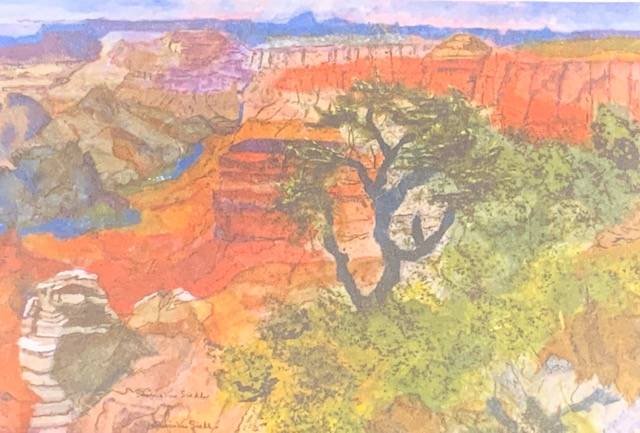 Watercolor collage
19"x16"
$245.00
TBD
Gallery Information
Three Rivers Art Center and Gallery (TRAC)
123 W Main St.
Farmington, New Mexico 87401