1 Nov, 2023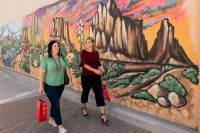 Harvesting Holiday Happiness: Farmington's Festive Finds
Farmington, New Mexico, becomes a holiday retreat, attracting visitors from neighboring states with its enchanting shopping experience. From big-box stores to hidden delights, each shop contributes to the city's splendor, offering a wide range of holiday finds.
Embark on a creative journey through Farmington's shopping landscape. Local discoveries, from books and Native American crafts to vintage goodies, become chapters in your holiday story. Support local businesses and embrace the true spirit of the season. If you're uncertain about where to start, don't worry. We've got you covered with a curated list of diverse businesses, though it merely scratches the surface of the shopping experience in Farmington. For additional recommendations and to uncover even more concealed offerings, visit our Where to Shop page and explore our calendar of events for upcoming craft fairs and holiday events.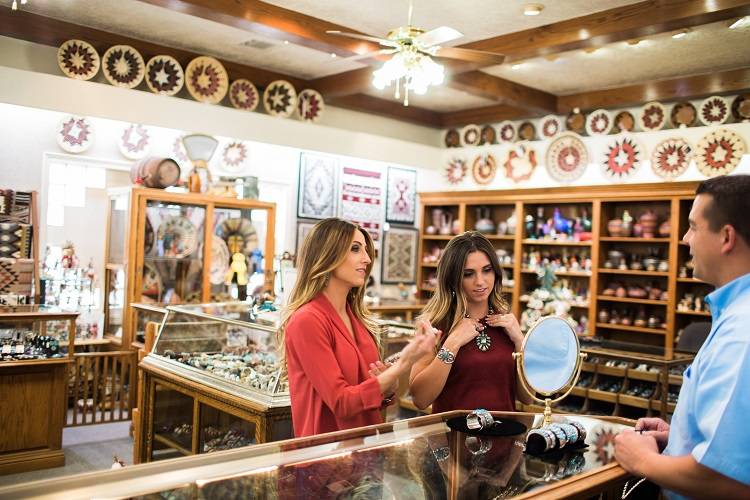 For a curated start, Amy's Bookcase boasts over 100,000 books, catering to every reader's taste. In Downtown Farmington, Artifacts Gallery celebrates artistic expression with unique paintings, sculptures, and gifts. The HEart Gallery showcases the creative works of Karen Ellsbury, Patrick Hazen, and Ellsbury Silversmiths promising a one-of-a-kind present.
Immerse yourself in Native American culture at the Fifth Generation Trading Company, featuring the region's largest selection of Indian Jewelry and crafts. Hogback Trading Co. specializes in authentic handmade Native American art, while The Nizhóní Soap Company infuses Navajo culture into handmade soaps, oils, and so much more.
Seeking a gift that transports you through time? Explore The Dusty Attic in Downtown Farmington for a selection of antiques, timeless collectibles, and wearable art. Catering to enthusiasts of all things vintage and collectible, What the Junk is a lively collective providing a curated haven of unique treasures and quirky objects.
Farmington transcends being a shopping destination—it's a journey through culture and community. This holiday season, choose Farmington for a magical adventure that goes beyond transactions, embracing the variety of the Four Corners. Explore, support local, and discover gifts that capture the essence of this charming city, making your holiday truly remarkable.