Previously Held
Farmington Museum & Visitor Center
The Pro Football Hall of Fame exhibit "Gridiron Glory" is on exhibit at the Farmington Museum! Come explore 6,000 square feet of football artifacts and spectacular footage from NFL Films. This is a must for every football fan and fanatic. The last day of the exhibition will be April 4, 2021. $2 off admission if you wear a jersey on a Sunday.
Event Information
Farmington Museum & Visitor Center
3041 E. Main Street Farmington, NM
$6 - $8
505-599-1174
Please note, Museum hours are Monday 10:00 a.m. to 5:00 p.m., Tuesday-Wednesday CLOSED, Thursday-Saturday 10:00 a.m. to 5:00 p.m., and Sunday Noon to 5:00 p.m.
Gridiron Glory is the most extensive and comprehensive exhibit ever done on America's most popular sport. The Pro Football Hall of Fame has lent to the exhibition the best of its vast holdings of football artifacts including a Vince Lombardi Trophy, rare photos, and one-of-a-kind documents. In addition, NFL Films has provided spectacular footage from its unparalleled film archives to illustrate the exhibit's many themes and storylines. Throughout the exhibit, the Hall of Fame has also created a series of interactive exhibits that challenge both mind and body.
Among the hundreds of Pro Football Hall of Fame artifacts on display is Barry Sanders' game-worn jersey from 1997, when he became only the third player in history to break the 2,000-yard rushing mark. Also on exhibit is one of the Hall of Fame's rarest documents, the 1892 accounting ledger from football's first paid player that is regarded as pro football's "birth certificate"!
A sampling of other mementos on exhibit in Gridiron Glory include:
Vince Lombardi Trophy
The authentic interactive instant replay booth
Knute Rockne's 1919 Massillon Tigers helmet
Jim Brown's game-worn jersey
Jerry Rice's career touchdown receptions record football
Emmitt Smith's rushing record game artifacts
Visiting Farmington?
We want to ensure you enjoy the many things there are to see and do in the Farmington area! Start exploring today with these helpful links:
Order your Free Vacation Guide
Travel Deals
Where to Stay
Where to Dine
Where to Shop
Where to Play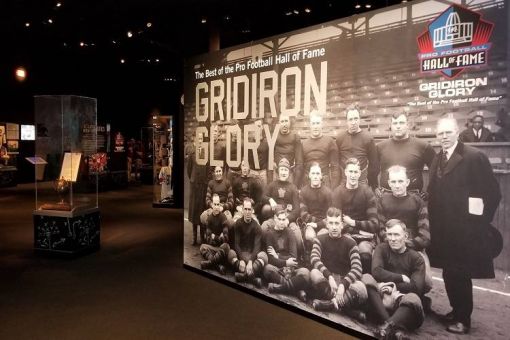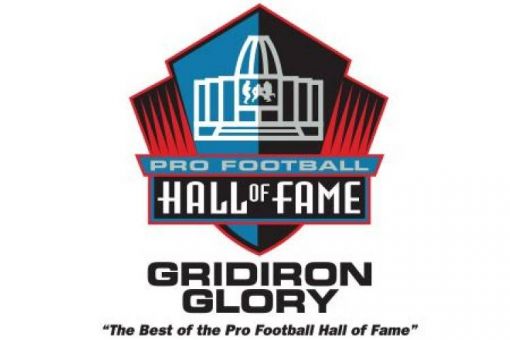 We Also Recommend
---
Bisti Badlands / De-na-zin Wilderness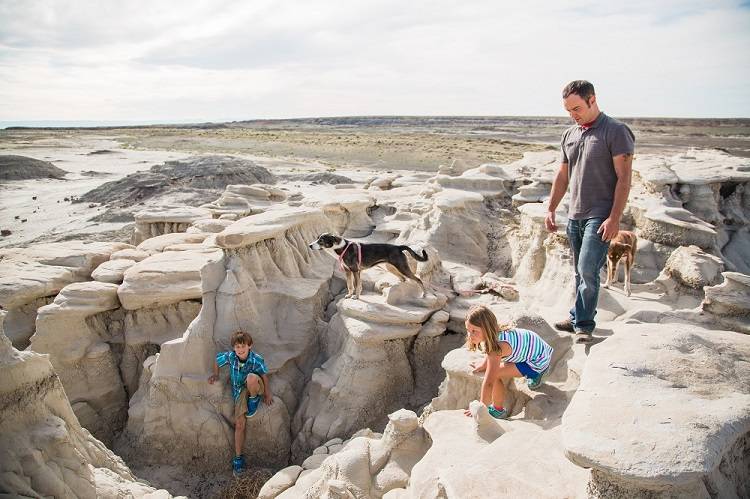 The Bisti Badlands offers roughly 60 square miles of remote badlands and some of the most unusual scenery in the world. National Geographic Traveler listed the Bisti/De-Na-Zin Wilderness, also known as the Bisti Badlands, one of their must-visit adventure destinations! This is a bucket list vacation for every venturesome hiker, explorer, and photographer.
Learn More
»
Road 7297, off of Highway 371 South of Farmington, NM
(505) 564-7600
---
Sherman Dugan Museum of Geology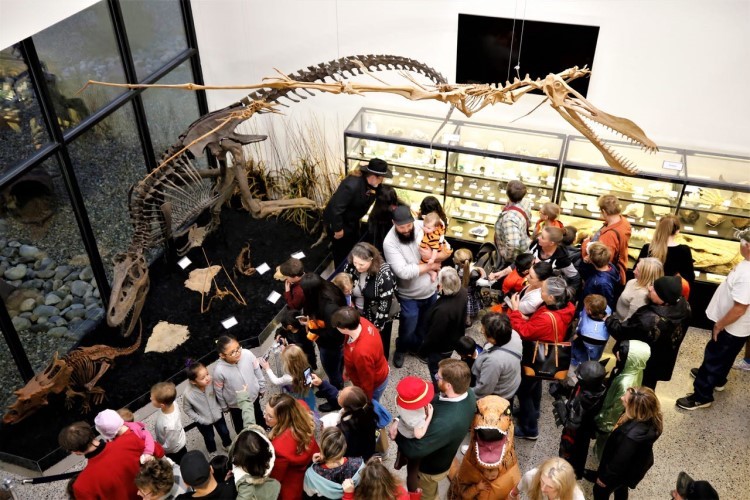 The Sherman Dugan Museum of Geology is located in the San Juan College School of Energy and features a fascinating collection. This is a must-see for fossil lovers and rock hounds.
Learn More
»
4601 College Blvd. Farmington NM 87402