Best Golf in the Four Corners Area
Test your skills and enjoy a golf getaway when you visit Farmington! With some of the most beautiful courses in New Mexico, and the Southwest, Farmington offers golfers a variety of courses to play.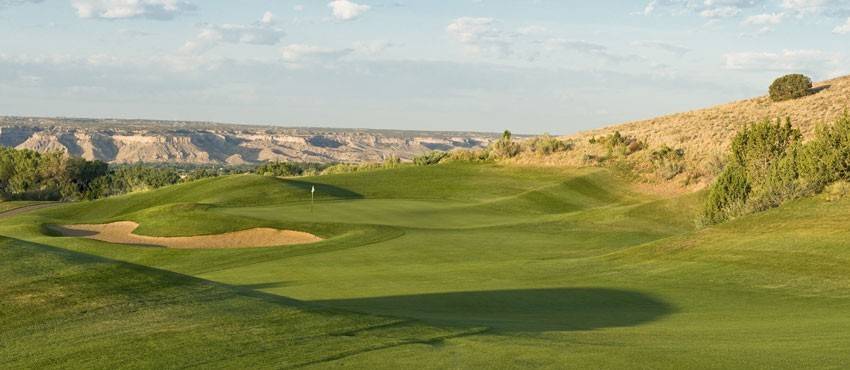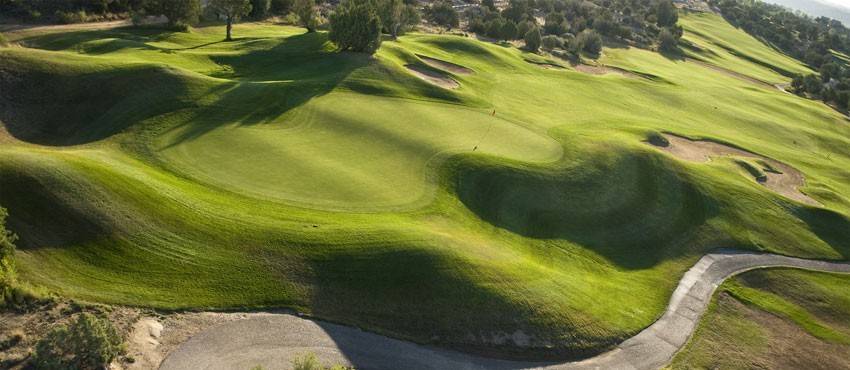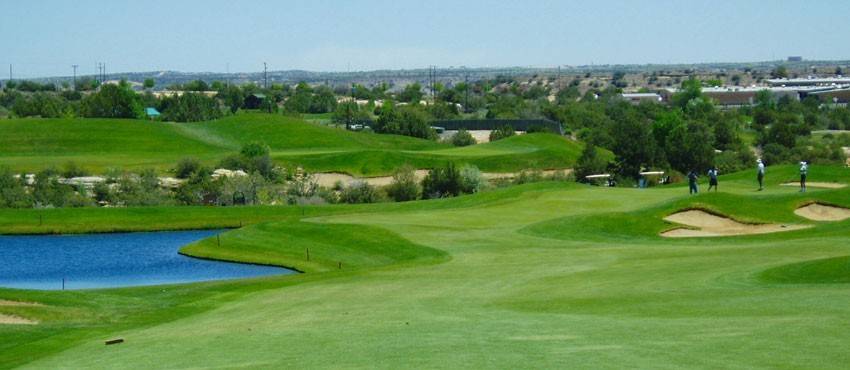 The gem of the Four Corners region is Pinon Hills. This multi-tee, public golf course has received national attention from Golf Magazine and Golf Digest and continues to be recognized as one of the top municipal courses in the United States. Other courses in the area include Civitan Golf Course, Riverview Golf Course and Hidden Valley Golf Course. The San Juan Country Club course is a private regulation 18-hole course that hosts the annual San Juan Open.
Amongst these courses you're sure to find a course that challenges you and leaves your swing in better shape than when you arrived!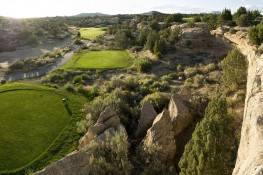 Pinon Hills
2101 Sunrise Parkway, Farmington, NM 87401
505-326-6066
Pinon Hills Municipal Golf Course is a must for any golfer! This scenic course has been ranked one of the top Municipal Golf Courses in the United States and is a favorite for regional golfers. Test your skills at this high-desert oasis and discover what all the buzz is about!
San Juan Country Club
5775 Country Club Dr. Farmington, NM 87402
505-327-4451
San Juan Country Club is one of the best values for your money in the Four Corners, offering a variety of membership classifications to meet your needs. This exceptionally challenging eighteen-hole golf course is complete with driving range and practice greens. A variety of elevation changes, lakes and bunkers offer a course that is inspirational for golfers of all levels. San Juan Country Club is home to the San Juan Open, the most prestigious professional and amateur golf tournament in New Mexico!
Civitan Municipal
2200 N. Dustin, Farmington, NM 87401
505-599-1194
Civitan Municipal course is a Par 3 course.
Hidden Valley
#29 Rd 3025, Aztec, NM 87410
505-334-3248
Hidden Valley Golf Course is a regulation 18-hole course. It is located off of Southside River Rd, and is open year-round.
Riverview Golf Course
#64 CR. 6520, Kirtland, NM 87417
505-598-0140
Riverview Golf Course is a regulation 18-hole course.