Civitan Municipal Golf Course is a Par 3 course. A local favorite, this golf course is centrally located within Farmington. A Footgolf Course is also onsite.
2200 N. Dustin, Farmington, NM 87401
505-599-1194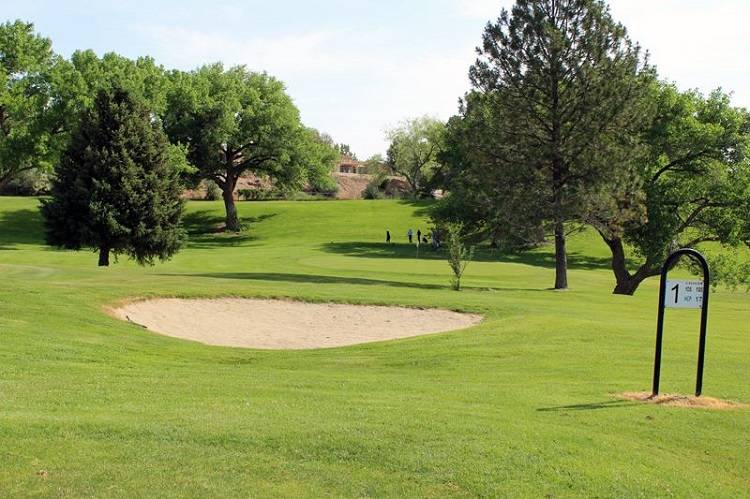 Civitan Municipal Golf Course is known as the perfect for course for beginners and those short on time looking for a quick round at lunch! Tee times are not taken at this course and operate on a first-come, first-served basis. Footgolf has been integrated into the 9-hole course making it perfect for family or group outings for both golfers and nongolfers. Golf and footgolf can be played right alongside each other in this course.
Hours of Operation
Civitan Municipal Golf and Footgolf Course is open seven days a week, from 9:00 a.m. to 5:30 p.m. Closed for major holidays.
Green Fees
Civitan Municipal Golf Course: $8 for 18 holes, $4 for each additional 9 holes, $4 for club rental, $2 for pull cart rental
Footgolf: $5 per player, $3 for soccer ball rental (or bring your own for free)