Previously Held
Aztec Ruins
Aztec Ruins National Monument will host programs in honor of the winter solstice. Event will take place December 20 and 21, 2019.
Event Information
Aztec Ruins
725 Ruins Road Aztec, NM
Free
505-334-6174
Aztec Ruins Winter Solstice Event
To view this event, visitors must arrive at the visitor center by 4:30pm to join the rangers and volunteers who will be escorting visitors to the alignment location. Please wear sturdy walking shoes, and dress for the weather.
The Aztec West great house was constructed by Ancestral Pueblo people about 900 years ago in alignment with the solstices. Assuming that the western skies are clear, visitors will be able to observe the alignment of the north wall of Aztec West with the sunset position on the western horizon. During the winter solstice, the sunset location appears to "stand still" in its southernmost point on the horizon for multiple days.
For those wanting some insight into this fascinating solar event, Aztec Ruins will offer two ranger programs in the visitor center: one program starting before the solar observation at 3:45pm and the other starting just after sunset around 5:00pm. After the sunset observation, enjoy cookies and hot cocoa provided by the Friends of Aztec Ruins while learning about Pueblo winter traditions, other solar alignments, and the astronomy of the December sky. For more information about the solstice events at Aztec Ruins call (505) 334-6174.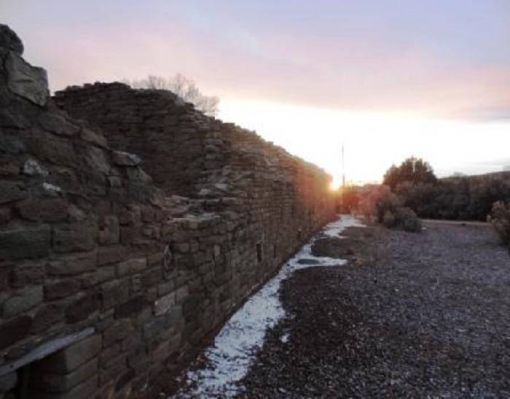 We Also Recommend
---
Aztec Ruins National Monument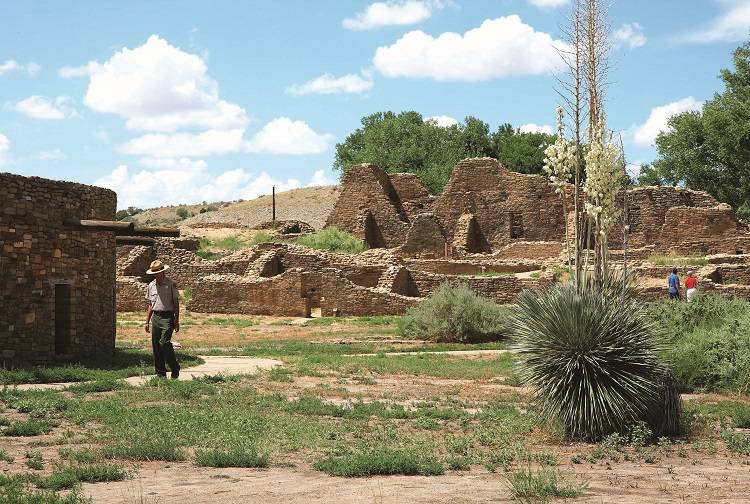 Aztec Ruins National Monument provides visitors an intimate opportunity to explore ancient ruins built by the ancient Ancestral Puebloans in the 1100s. Aztec Ruins features ceremonial, public, and storage structures as well as the "Great Kiva" the oldest and largest reconstructed Kiva in North America.
Learn More
»
725 Ruins Road, Aztec, NM 87410
505-334-6174