Previously Held March 14, 2023 - March 19, 2023
Aztec Museum & Pioneer Village
Looking for good old-fashioned family fun for your Spring Break Staycation? Step back in time and experience pioneer life in the old Southwest in the Aztec Museum's Pioneer Village!
Event Information
Aztec Museum & Pioneer Village
125 N Main Ave, Aztec NM
$5 adults, $3 youth; under 5 free
505-334-9829
The Aztec Museum & Pioneer Village features 15 structures with thousands of artifacts related to San Juan County's past, from beautiful Navajo rugs to extensive collections of early Oil & Gas and Farming & Ranching Equipment.
The 1880 Hamblet Cabin--made notorious by the Christmas Eve shooting that is said to have helped to spark the Stockton-Eskridge Gang!
The Diebold safe from Telluride that is 'alleged' to be Butch Cassidy's first bank robbery in June 1889 when he was still known as Robert Leroy Parker!
Ring the bell outside the One-Room School House and write on vintage slates!
Check out the on-going restoration work on our replica D&RG caboose!
Mid-Century clothing and hats exhibit in the main building, Aztec's 1940s City Hall!
A free stamping craft activity will be available for kids. Enjoy special off-season Spring Break hours! Located at 125 N. Main Avenue in Aztec. Open 3/14-3/25, Tues-Sat 10am-4pm; Admission $5 adults, $3 youth; under 5 free. Purchase the $1 Historic Aztec Self-Guided Waking & Biking Tour booklet and extend your Aztec adventures!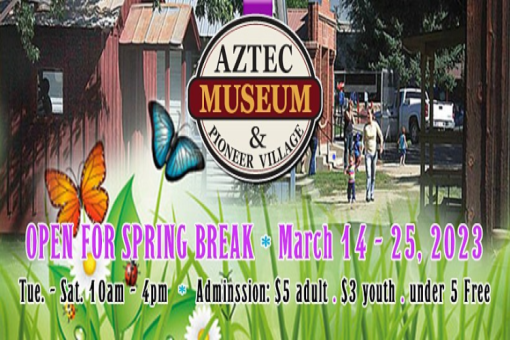 We Also Recommend
---
E3 Children's Museum & Science Center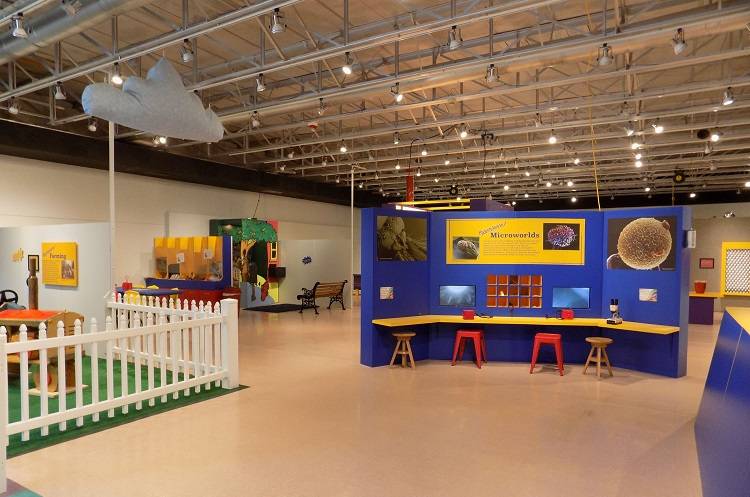 The E3 Children's Museum & Science Center offers hands-on, science-related interactive exhibits in the Main Gallery with special programs scheduled throughout the year.
Learn More
»
302 N. Orchard, Farmington, NM 87401
505-599-1425